Every family has its prized Christmas ornament. Bandra couple Melody Laila and Calvin Vaz's is a scrawny little Santa that sprinkled some magic in their lives over a decade ago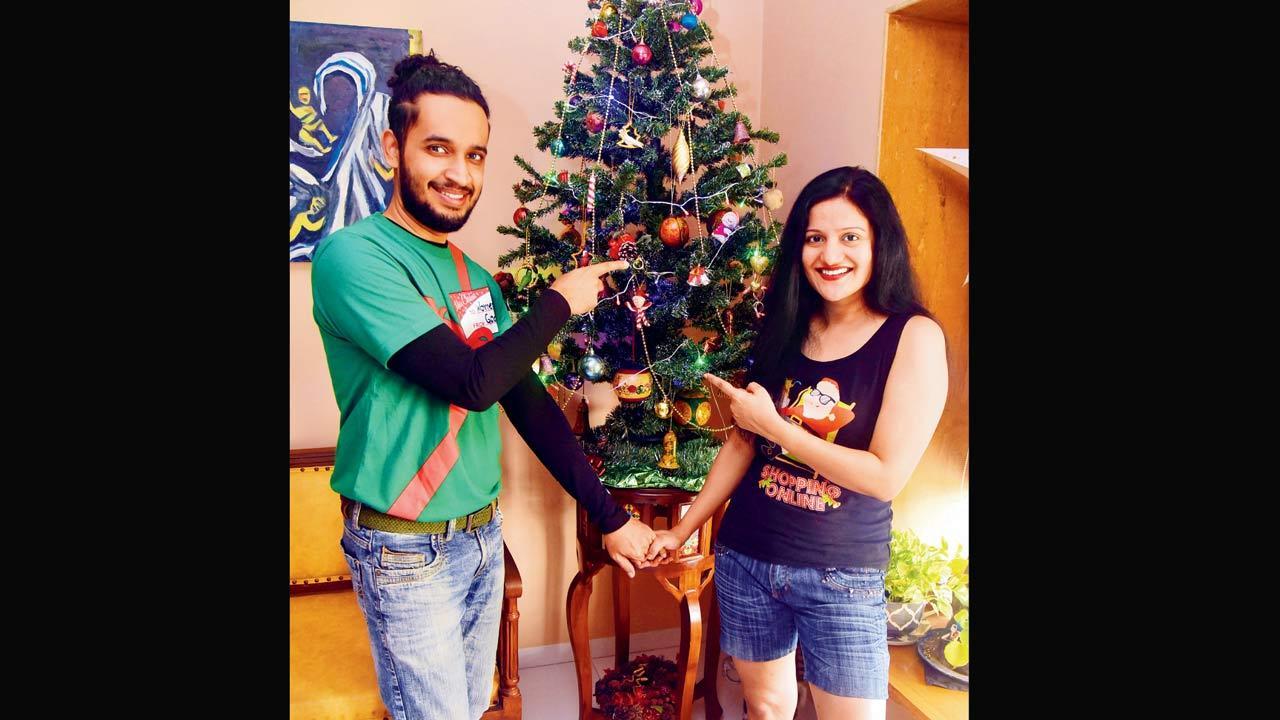 Calvin Vaz, who is deeply attached to a Christmas ornament, a scrawny Santa, which he found as a child inside a decoration box, used it to propose to his then girlfriend, Melody Laila in 2009. Pics/Shadab Khan
Nearly 40 years ago, a "skinny" Santa came into Calvin Vaz's life, and his Christmas has never been the same. Vaz, then a toddler, distinctly remembers finding the Santa Christmas tree ornament, which had a candy stick for a body, inside one of the decoration boxes that his parents pulled out from their Christmas stash at their Abu Dhabi residence. "It looked so miserable... I doubt that my parents even bought it from somewhere," guesses the Bandra-based musician and sound engineer. His mother, he says, was so unimpressed by the "tree ornament" that she tried to get rid of it every Christmas. Each time she discarded the Santa, Vaz somehow managed to get hold of it, and hang it somewhere behind the tree, so that it would escape her attention. "I think I was drawn to it for many reasons. It had no partner or counterpart that resembled it. If you looked at the other decorations on the tree, each one looked like the other or matched something else. This one was unique and all by itself," recalls Vaz. It also reminded Vaz of himself. "As a child, I was thin and extremely introverted. For some reason, I associated myself with this scrawny, little thing that didn't look anything like Santa Claus." His wife Melody Laila, a business director, butts in. "For the record, Cal looks very handsome now." She feels the same about their Santa, which the couple fondly call "Kooky". 
There's one more reason why the couple is deeply attached to the vintage piece. Eleven years ago, on January 5, 2009, Vaz, who by then had moved back to India, decided to co-opt Kooky for a one-of-a-kind proposal, which Melody admits swept her off her feet. "The two of us had decided to get married. It was just a matter of proposing to her. Melody, of course, had told me that she was expecting something creative, and that put me under a lot of pressure."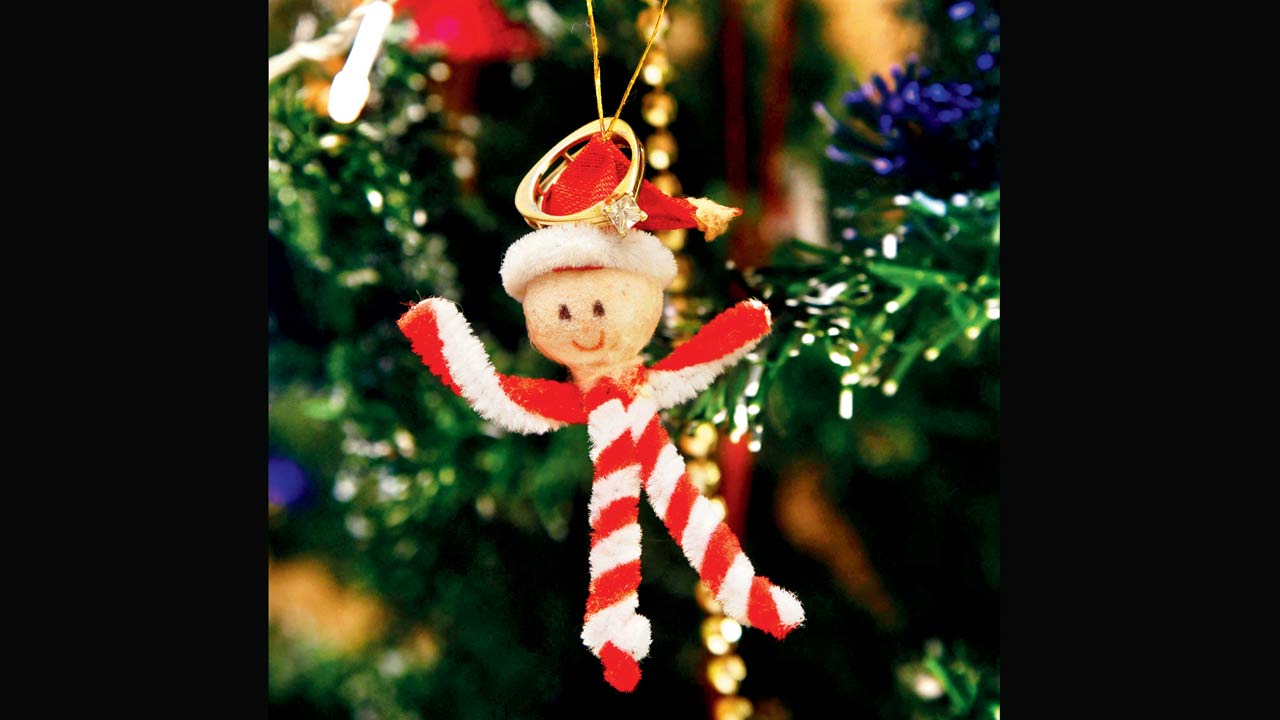 Vaz remembers placing the solitaire ring on top of the Santa, which he fondly calls Kooky, and asking Melody to find it on the tree. She remembers doing a double take, before realising that the ring was on Kooky
After a lot of deliberation, Vaz decided to propose to her during the Christmas season, placing the solitaire ring that he had bought for her, on top of his Kooky Santa, hanging on the tree. He remembers Melody visiting his home that afternoon, and not noticing the Kooky or his ring. The couple later went to watch Avatar, and Vaz remembers nearly contemplating, ditching the original plan, and popping the big question inside the theatre. That plan failed, too. When the couple returned home after the movie, Vaz, who by then was getting restless, placed the ring on the Kooky Santa again. "I then asked her to find the thinnest Santa on my tree," he says. Melody not only managed to spot it immediately, but even got it out for him, and placed it on his hand. "If you have to remove the Kooky Santa from the tree, you have to first get the ring off. All through this time she didn't notice the ring. I was so confused... I wondered if she was pulling my leg." In Melody's defence, she was just too tired, after watching such a long film. She did notice the ring eventually, and the rest of course, is history. The couple married a year later.
Melody recently touched up their Kooky Santa, to make it look more warm and pleasing. "It's not your stereotypical Santa at all. In fact, people wonder why we even love it so much. Earlier, it had a pair of stick-on 'googly eyes'. One of them fell off long ago." After Kooky lost his only remaining eye, Melody coloured the face with a black pen. It now wears a smile and has a pair of delicate eyes. 
The undated ornament is not just the oldest tree decoration at the couple's Bandra residence today, it also finds a pride of place on their tree every Christmas—somewhere near the star tree topper, so that it doesn't go unseen. "People generally flaunt their best-looking ornament on top of the tree. This is ours, even if it seems like an unlikely contender."