Even as a startup is making construction workers aware of wage parity and rights, experts say the rot of apathy and exploitation runs too deep to be fixed overnight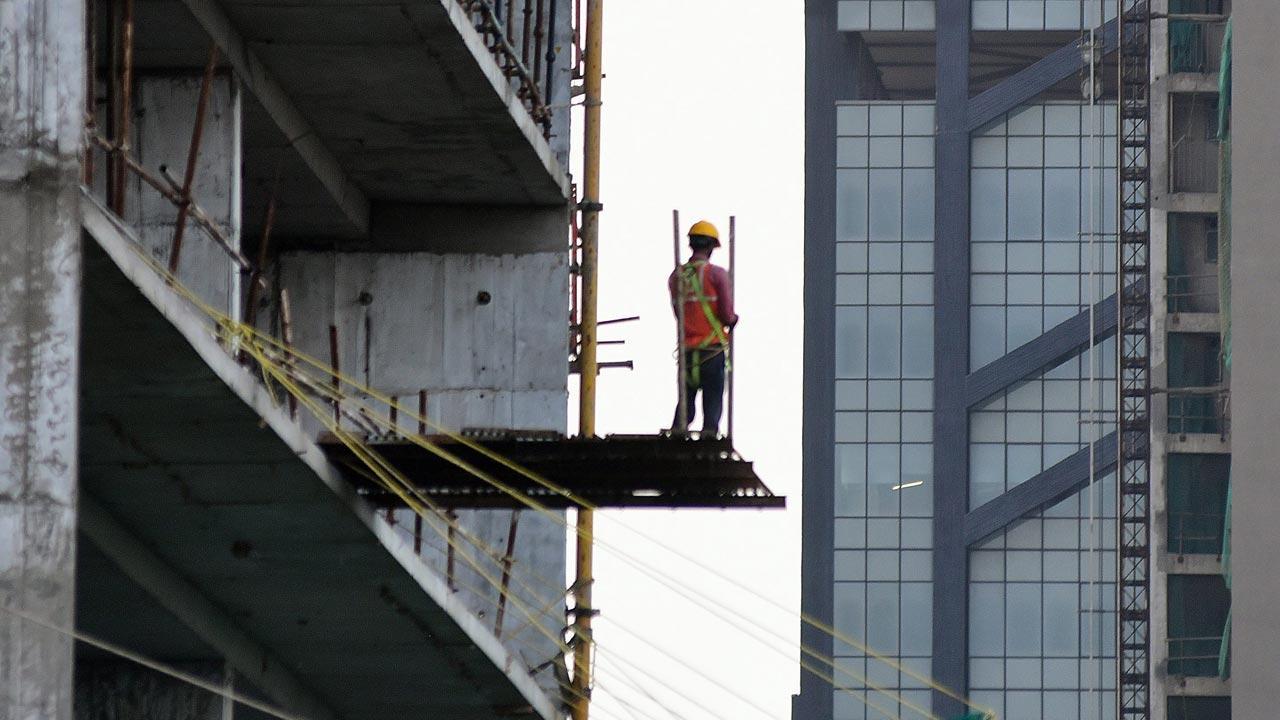 Among the largest informal workforces in India, construction workers live on the edge every day to make a living. Police officials say that in almost every case of a worker's death due to accidents on site, it's usually the lack of safety gear and harnesses,safety let's of ply to cover pits that emerges as the reason. Pic/Pradeep Dhivar
When Satya Vyas visited the site of an ongoing construction project in Borivli last year, he expected to see a professional set up, with all aspects taken care of. But he was in for a rude shock.
"It was a Tier-I real estate developer's project, handled by a well-known contractor. But the workers at the site were lodged in a basic shelter with no sanitation whatsoever. It was the peak of monsoon season and the entire site was infested with mosquitoes," he recalls. The very next day, a worker contracted malaria and four others after him in the days to come. Vyas brought this to the attention of the contractor, who simply shrugged it off. Finally, Vyas and his team arranged for mosquito nets and repellents, and provided them to the construction workers.
ADVERTISEMENT
The family of Azizul Salauddin (right) outside their home in Uttar Pradesh. Salauddin fell from the 14th floor window of the Oberoi Eternia, an ongoing highrise construction project in Mulund, on January 13 and succumbed to his injuries a day later. His family is yet to receive the insurance money
The 35-year-old got involved with the cause of construction workers while running a contracting business as a young entrepreneur. Today, he runs Project Heroes, a start-up that aims to provide better opportunities to workers by putting them in touch with contractors, as well as educating them about their rights. All of this is done through the Project Heroes app, which was launched in 2021.
Vyas regularly visits construction sites all over India to interact with the workers and get a sense of the issues they face on the job, so that he can keep incorporating new features into the app. A construction worker's life is a constant struggle, he admits.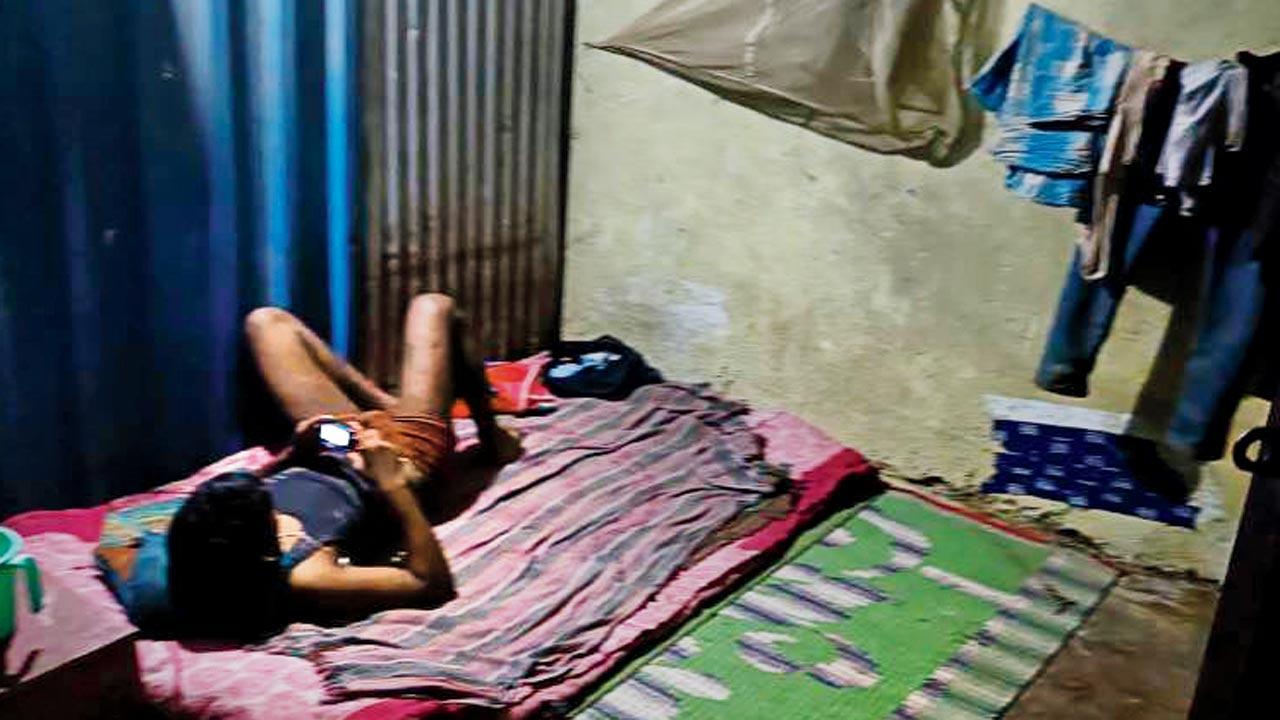 In their visits to construction sites across the country for their research, Project Heroes has found that workers are lodged in basic shelters on the construction sites, with little or no regard for sanitation or quality of living. Pic Courtesy/Project Heroes
This year alone, there have been seven cases where construction workers have lost their lives in mishaps at sites across Mumbai. In all the cases, the police found that basic safety measures, like providing head gear and safety harnesses, were lacking.
On March 17, Ajit Savra, who was staying at the site in Kandivli where he worked, fell off the fourth floor into a pit dug on the ground floor. The pit was filled with water and Savra's body was inside the entire night before someone noticed one of his slippers near it and raised an alarm. Earlier, on March 5, Vinod Sahu, 30, was crushed to death after a part of the hydraulic platform used to raise cars into multi-level parking lots came loose and fell on him. "We get numerous cases every year, where lives are lost because basic precautions are not taken. When we speak to labourers after such a mishap, we find that it's not as if the precautions were overlooked for one day or a few days; the measures were never there in the first place. No headgear, no harnesses, no boundary walls at the edges of higher floors, no plywood covering deep pits covered with water, no safety nets around the buildings to catch falling debris," says a senior officer with the Mumbai Police.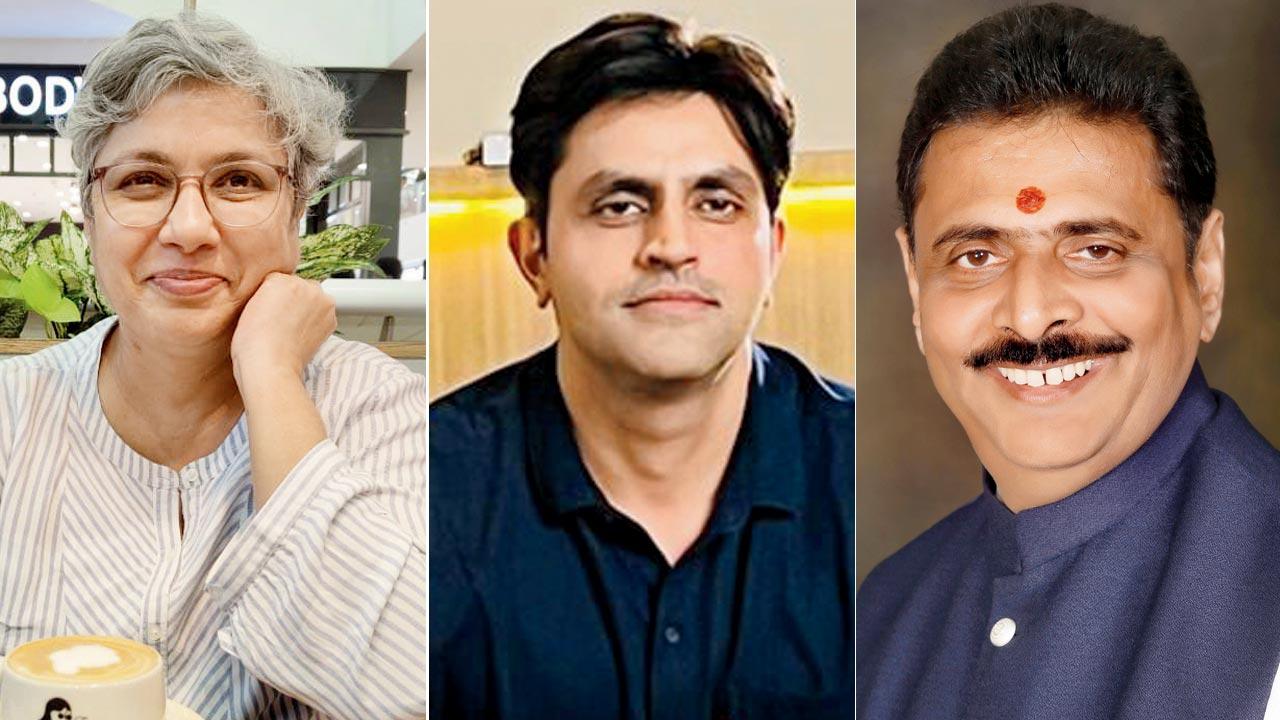 Dr Vaijayanta Anand, Satya Vyas and Rajan Bandelkar
According to the law, the death of a worker in the absence of safety measures is punishable under Section 304-A of the Indian Penal Code, which deals with causing death due to negligence, a section punishable with imprisonment up to two years and a fine, or both. But Dr Vaijayanta Anand, a professor with the Nirmala Niketan College of Social Work, says that if construction workers are registered under the Building and Other Construction Workers Act, they are also entitled to added benefits and better compensation to the families in case of mishaps. "The sad part is that this registration process is completely voluntary. There is no compulsion on the builders or contractors to register their workers with the state government," says Anand, who started working with construction workers as a project for the college, and went on to set up Nirman, a non-profit, for their welfare.
Currently, the workers' families get money from the group insurance taken for them by the builders, as well as compensation from the builders. This, however, is often a long wait, as the claim process can take months.
On January 13 this year, Azizuddin Salauddin, 25, the sole earning member of his family, fell from the 14th floor window of the Oberoi Eternia, an ongoing highrise construction project in Mulund. He succumbed to his injuries while under treatment a day later, and nearly five months down the line, his family is yet to see a single rupee of insurance. "Work has resumed on the site, while we keep writing to the builder and agency that hired him. Even his pending salary for the month of December was only remitted in February, after continuous follow ups," says Salauddin's cousin MN Shaikh. Aziz is survived by a 105-year-old grandmother, a 64-year-old father with health issues, a mother,61,  and a brother in his late teens.
Rajan Bandelkar, president of the National Real Estate Development Council, says that the workers' own unwillingness to use safety equipment due to ignorance of the importance of safety measures, makes the problem worse. Anand of Nirman agrees. Bandelkar adds, "In June last year, we started an awareness programme educating workers about the importance of safety equipment and its use. The training is provided on the job, so that they don't lose out on pay; they are also given an incentive of Rs 500 after they finish the course."
Vyas says that in the course of his work with construction labourers, he has identified lack of education and healthcare to be the biggest challenges hampering their growth. "Workers are a very adaptable community. Their survival skills are strong. In the pandemic, they learned to make payments through mobile apps. When our app launched, they learned to use it and are now getting jobs," says Vyas, "With a little education, they can definitely do better for themselves."
In January this year, Vyas and his team had, through the data generated from Project Heroes, found that around 90 per cent of the workers using it were uninsured and most of them didn't even know what a Provident Fund meant. Further, a majority of them were being paid less than the minimum wage, irrespective of the state they were working in.
Last month, Project Hero added a new feature to the app, informing the workers of the minimum wage in each state, so that they could compare it with what they were getting. Anand reveals that the 'wages' of the workers are always cleverly managed. "We learned very early on in our research to never ask workers what their salary is, as they usually quote the minimum wage amount that they are told they are being paid. It is only when you ask them how much they get in-hand that the actual earning comes out: No pay for Sundays, no pay on sick or absent days, no pay on days when there are supply chain issues leading to no work at the site, and so on and so forth," says Anand, "Besides, most of them are hired by petty contractors... they give them part of their savings every time they have a big expense and hold on to the rest." 
So, what is the way forward? Dr Anand, who has been working in this field since 1996, says that while private players are a welcome change, because it rescues the workers from being at the mercy of contractors, stronger legislation is the need of the hour. "If something as basic as registering workers under an Act is not mandatory, the existing laws are clearly lacking somewhere." 
2021
Year when Project Heroes app was launched. It puts workers in touch with contractors