Country liquor gets a high as Madhya Pradesh government bottles mahua as a heritage drink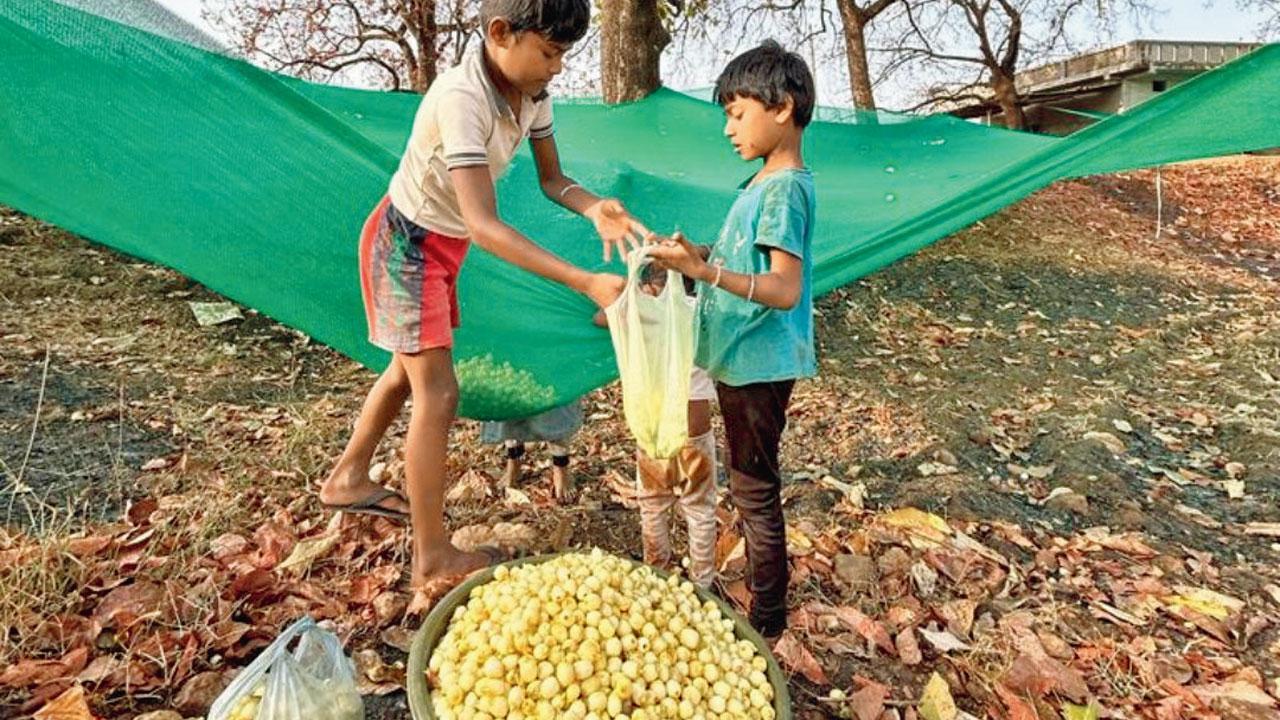 Mahua flowers blossom in March-April and have been distilled into liquor for centuries using traditional methods. The Madhya Pradesh government is now modernising the process and bottling it for export
How often have you heard, 'If you drink country liquor, you will die'? "Well, it's high time this myth was put to rest," says Aniruddha Mookerjee over a phone call. He is the advisor to the Madhya Pradesh government's initiative to commercially distil and bottle mahua, an indigenous liquor consumed in at least Indian 13-14 states.
"We have been crying hoarse to support Made in India, and this is as swadeshi as it can get," says Mookerjee. "The myth that anyone who consumes country liquor falls ill is baseless. Millions of people in central India drink it every day. It can't be a bad liquor. This negative colonial storytelling started 300 years ago and continues to be perpetuated even today."
ADVERTISEMENT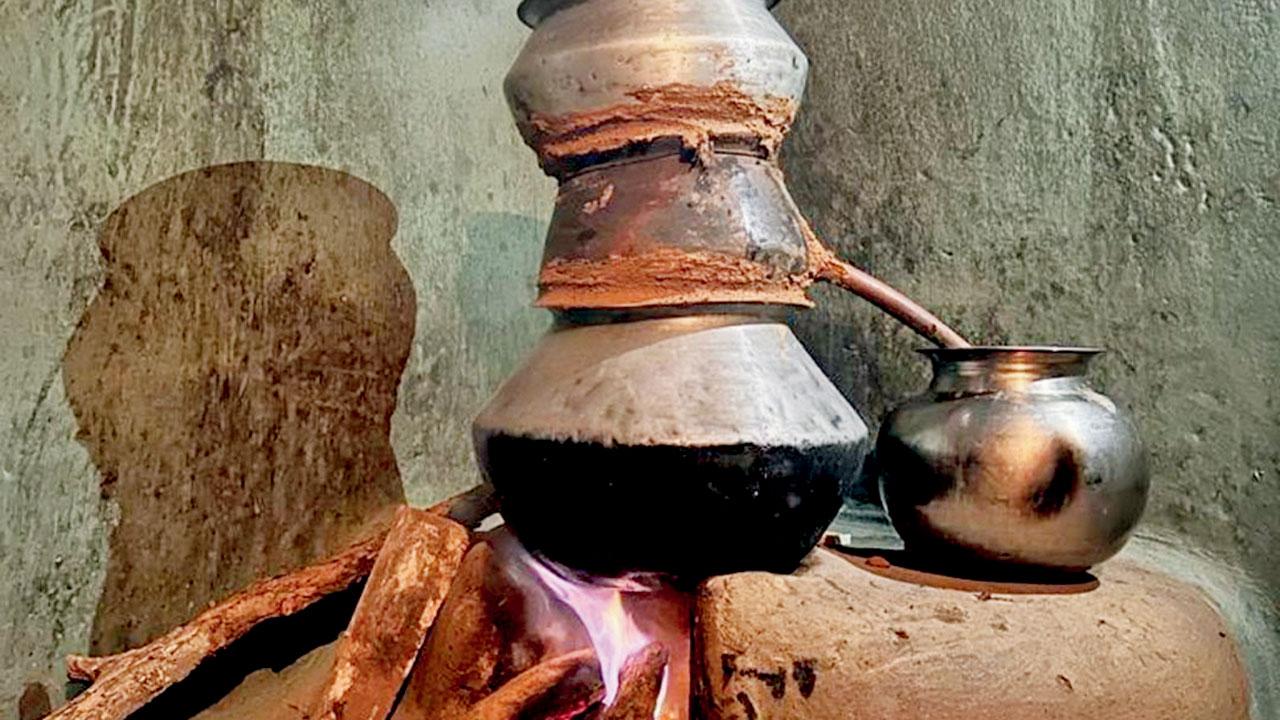 Out of two units set up—one on the Gujarat-MP border in a small town called Katthiwada in Alirajpur; and the other at Bhaka Mal village in Dindori—the first bottled batches of Mond from Alirajpur have been in the market for two months now, while Mohulo from Dindori has just been released.
Mookerjee, who began his career as a journalist, often travelled to the northeast of India. This tenure, along with his next stint with the Wildlife Trust of India, where he pursued his passion for conservation, introduced him to the interiors of the country and other countries, where he began to take a keen interest in indigenous alcohols. He started deciphering what these were and if there were scientific writing about their brewing process. Finding none, he started documenting his findings, which are being turned into a book on indigenous liquors of South Asia. 
For the past 10 years, he has been living on a farm on the edge of Kanha Tiger Reserve in Madhya Pradesh. "If there were to be a national drink of India, it would have to be mahua—it is distilled and consumed in over 13 states," he says. In 2020, after Madhya Pradesh declared mahua as its heritage liquor, he was invited to make a presentation to the government to help work on the policy, and set up two units to produce mahua that matched the production standards of the alco-bev industry.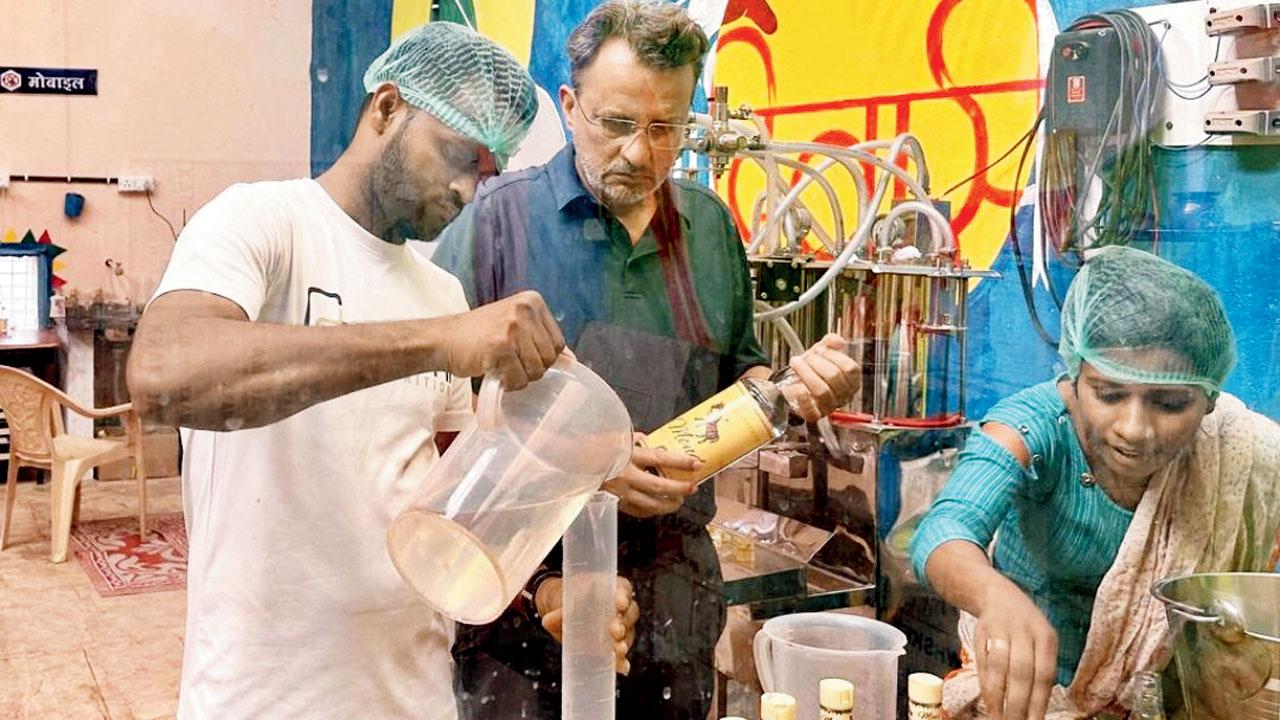 Taking us through the chemistry of alcohol, Mookerjee explains, "The FSSAI gives clear guidelines about which components can be present in how much percentage. Home distillers may not meet this yardstick; the proportion of the ingredients may be a little more or less. The government of MP was clear at the onset: the liquor should fall under the heritage category and the right to distil must be given to Self Help Groups (SHG) of Scheduled Tribes, the people who have always distilled it. This is part of our history and only few states have done this. The second caveat was to maintain the taste and flavours as close as possible to the original brew."
Vasantdada Sugar Institute in Pune, which performs all scientific, technical and educational functions relevant to the sugar and alcohol industry, was asked to develop this process. Mookerjee was appointed advisor to the project. 
"We set up two model distilleries, cottage-sized, to make an artisanal product that was made in small batches and tightly curated and controlled," says Mookerjee. "The beauty of the project was that the SHGs were mandated to have 50 per cent membership of women, the traditional distillers of the spirit. SHG members, along with select Class 12 students, Science graduates and even chemical engineers, were packed off to VSI for training. While they knew how to distil mahua, we needed them to understand the theory behind the process, and how to run a professional distillery."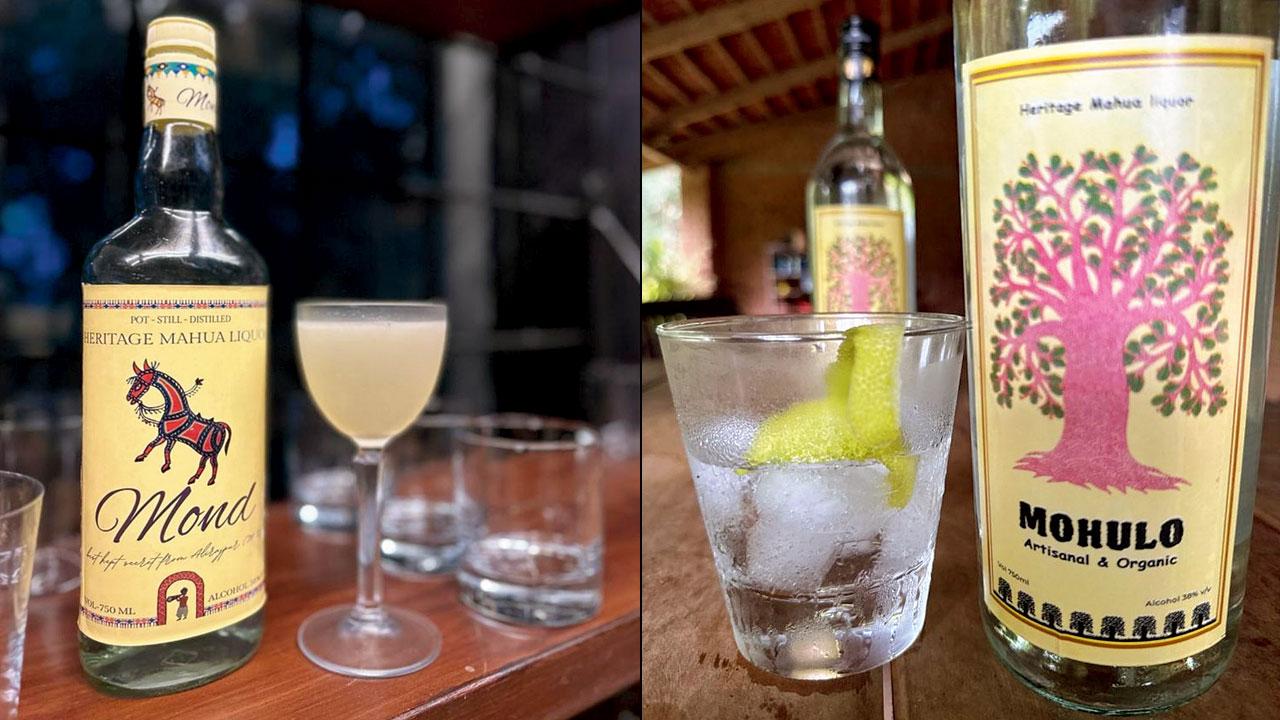 Mohulo and Mond are available in Madhya Pradesh at Rs 850 per 750 ml bottle
Since mahua falls under heritage liquor status, it enjoys a seven-year tax holiday and attempts are being made to sell it in other states. And since the rights are in the hands of the SHG, they can also sell it abroad. Compliances needed for this are being processed.
The mahua flower blooms in March-April, is harvested, and dried in the sun. This turns the yellow-green colour of the flower to a deep brick red and it is then stored in homes and cold storage. At happy hour, it is soaked in water and allowed to ferment naturally in open air. After four to five days, most sugar is converted into alcohol, and the resultant  liquid is poured into a still pot and heated.
The vapours are condensed and collected as liquor. In a distillery, the process is technically refined with controlled temperature and added yeast. "Most times, says Mookerji, "home brewers do not check if all the sugar has converted to alcohol so they distil a lower ABV (alcohol by volume) drink at 26-26 per cent. What we bottle is about 38 per cent."
Mond and Mohulo both sell at Rs 850 for 750 ml. We ask Mookerjee how to enjoy the mahua spirit. "Water, tonic or soda, or turn it into a cocktail. My personal preference is straight on ice with a wedge of Gondhoraj lime," he adds. 
How mahua got a bad reputation...
It is said that up until the late 1800s, indigenous families of Indian states were free to distil, consume and sell mahua liquor. However, it suffered a heavy blow during the British Raj with mahua being deemed a dangerous intoxicant and a threat to public health and morality. Colonial lawmakers created the Bombay Abkari Act of 1878 and Mhowra Act of 1892 that restricted distillation of the spirit and clamped down on the collection and storage of the mahua flowers by indigenous tribes. This was a huge hit to them. Fewer mahua flowers meant undercover brewing, often infused with impurities (added as filler), resulting in poor quality of the drink. This was done to further the British Raj's agenda at the time: To control the production of local spirits to up the revenue generated from imported alcohol (from Britain and Germany) to help fund military occupation.
"Exciting news! Mid-day is now on WhatsApp Channels

Subscribe today by clicking the link and stay updated with the latest news!"
Click here!