Tongue firmly in cheek, five Indian artists retort to a 271-year-old artwork by British artist William Hogarth that turned gin sour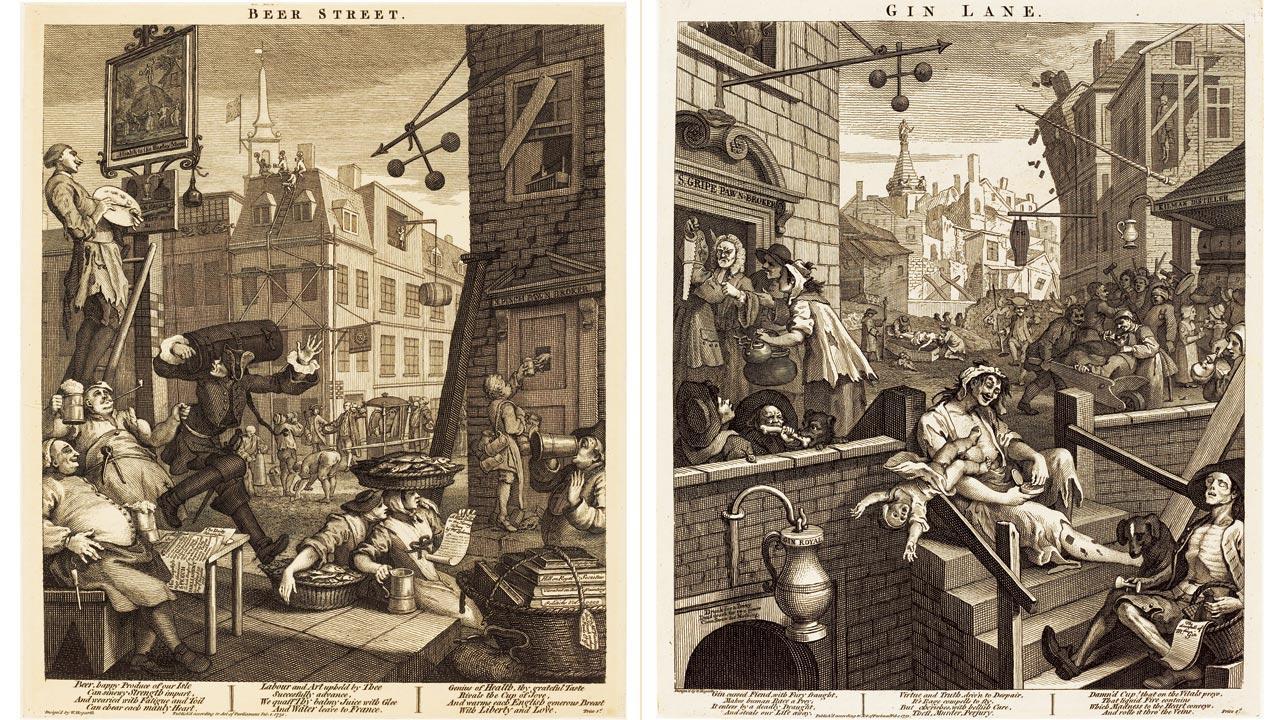 Five Indian artists have recreated Beer Street and Gin Lane (1751) by English artist William Hogarth. Pic/Getty Images
History can be intoxicatingly fascinating sometimes. In 1751, English artist William Hogarth issued two prints—Beer Street and Gin Lane—in support of what would become the Gin Act by the Parliament of Great Britain. This was done to reduce the consumption of gin and other distilled spirits that were regarded as one of the primary causes of crime in London. Part reality, part propaganda, this misleading piece of art—that showcased death, disease, and disgust—pointed out the evils of gin drinking. There are gory things such as a baby falling from the mother's arms, and a man trying to steal from a dog—all contrast to Beer Street's robust health and bonhomie. This makes one question the honesty of prints... was it a public health warning or plain propaganda? In 2022, Greater Than, a craft gin brand with roots in Goa, thought it time for course correction. They commissioned five artists—Priyesh Trivedi, Priya Kuriyan, Shweta Sharma, Jasjyot Singh Hans, Saswata and Susruta Mukherjee (Bob & Bobby) to create modern interpretations of Hogarth's Gin Lane, while staying true to its original structure. Their works were unveiled in July 2022 and will be showcased at the Junipalooza Festival in London next weekend. Hand-signed limited edition prints will be on sale too.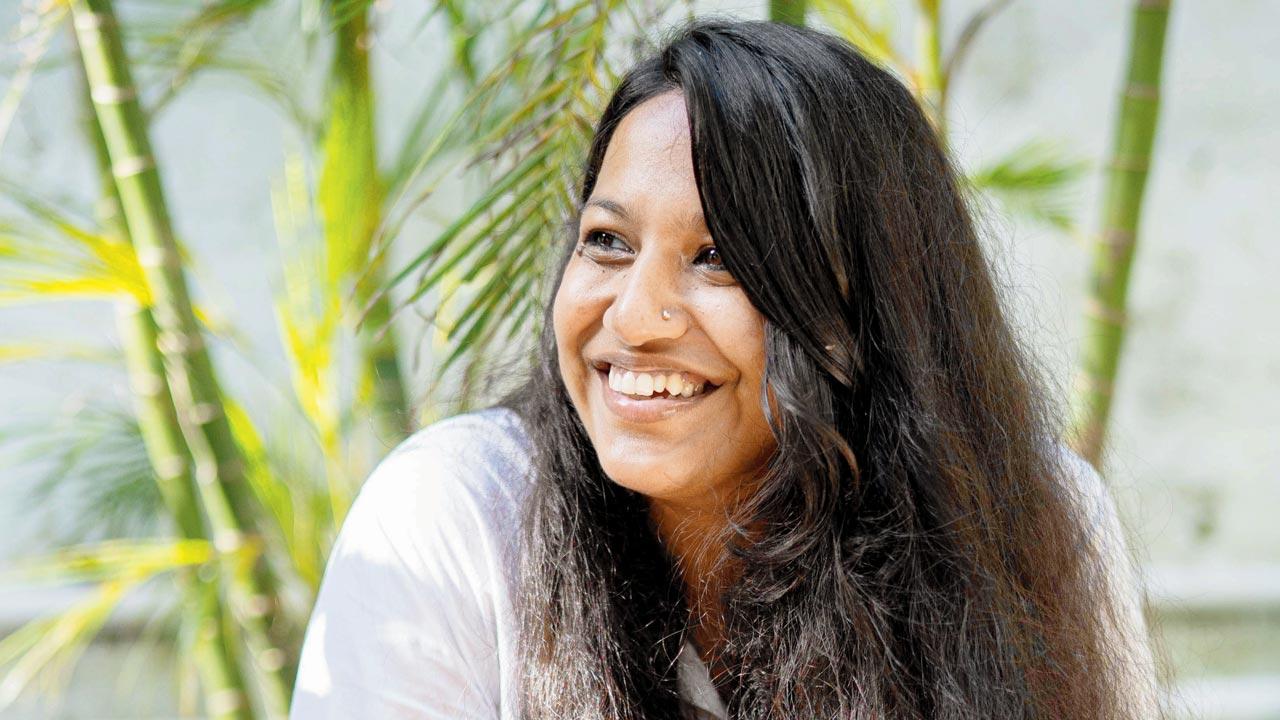 Aparajita Ninan
ADVERTISEMENT
Why now? "Because it's 2023 and the gin world deserves better," says Aparajita Ninan, co-founder and creative Head of Nao Spirits. "This collaboration is our attempt at correcting what we feel is wrong or at the very least, dated, and we would like to make gin greater again," she says.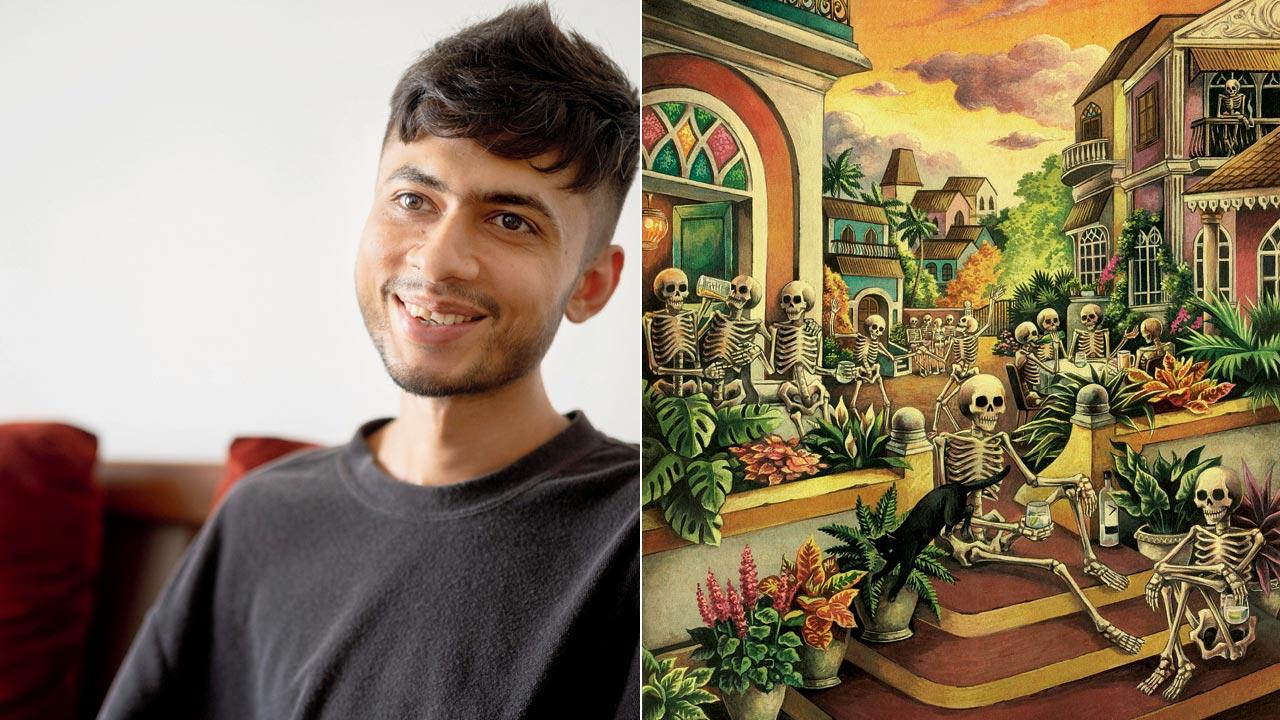 The Alley by Priyesh Trivedi
Priya Kuriyan found the original Hogarth engraving so dark, dreary, and despairing that at first glance everyone looks pandemic-stricken, "which is ironic because while we were working on this project, we were in a pandemic. What's striking is that each time one looks at the prints, one notices something new. My work Ginolem is reminiscent of Gin Lane, yet totally in contrast to it—joyous, intimate, filled with things that were missed. Think spontaneous meetings, chance encounters, and happy gatherings. I wanted people to look at the image and wander inside it."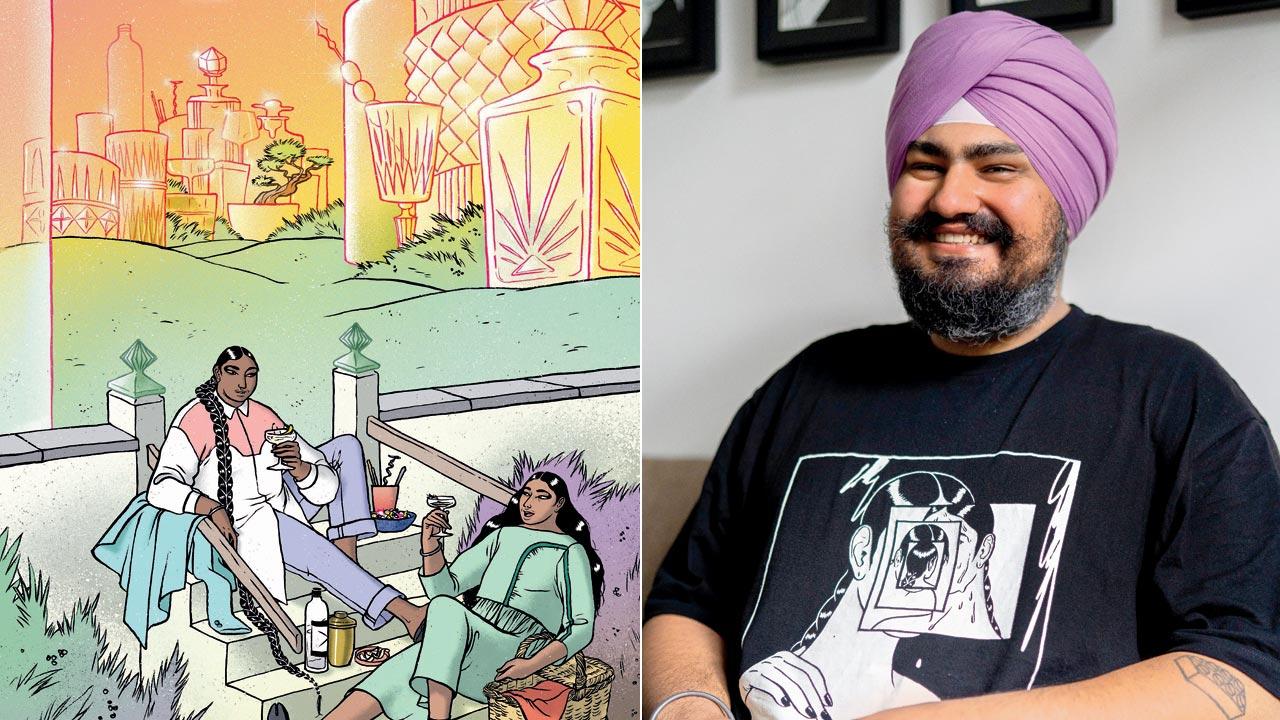 Mehfil by Jasjyot Singh
Artists Saswata and Susruta Mukherjee feel as Hogart's work intended to turn the tide against gin, "we tried to turn it around by keeping celebration, love, and acceptance at the core. No street for hate is a day when people choose love over hate, win and celebrate with gin." Artist Jasjyot Singh Hans found Hogarth's Gin Lane so unpleasant and stylistically flaccid that he decided to keep his work, Mehfil, calmer and clearer. The focus is on the novelty of an intimate moment. "Laughter echoes in a crystal clear surreal landscape as two friends share a drink over endless sweet nothings," he adds. 
Ginolem by Priya Kuriyan
Priyesh Trivedi found Hogarth's a parody of itself. "Like he was trying too hard to show something so dark and grotesque that it seems absurd to a point where you just can't take it seriously." His interpretation, The Alley, is in keeping with his tune of using vintage imagery, archival material, and re-contextualising to make things darker or more subversive.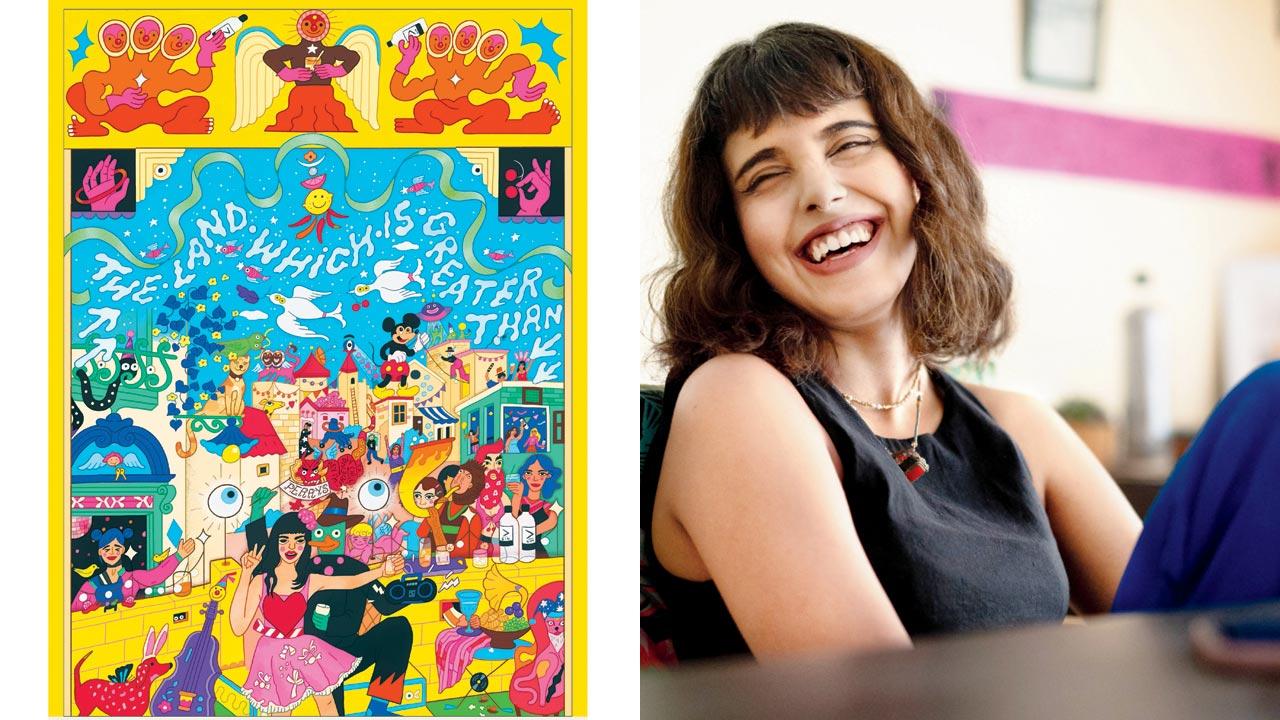 The land which is greater than by Shweta Sharma
Shweta Sharma's base vision for reinterpretation, The land which is greater than, was a world that isn't defined by a single skin or dominant species. It is a deconstructed ecosystem where common connotations change and everyone is allowed to dream. "There are humans, demi-humans, animals and birds that exist, and those that don't," she says, "characters from my favourite movie series and cartoons in an unexpected but blissful setting where anything is possible: Two snails on a teeny leafy date, a massive platter holding [Harry Potter character Albus] Dumbledore's wand; thing [he disembodied hand] from The Addams Family roller skating; aliens on a rooftop party hosted by Mickey Mouse. All this surreal harmony is streamed with liquid happiness that everyone is toasting without inhibitions. The lane is basically greater again as it should have been in the first place."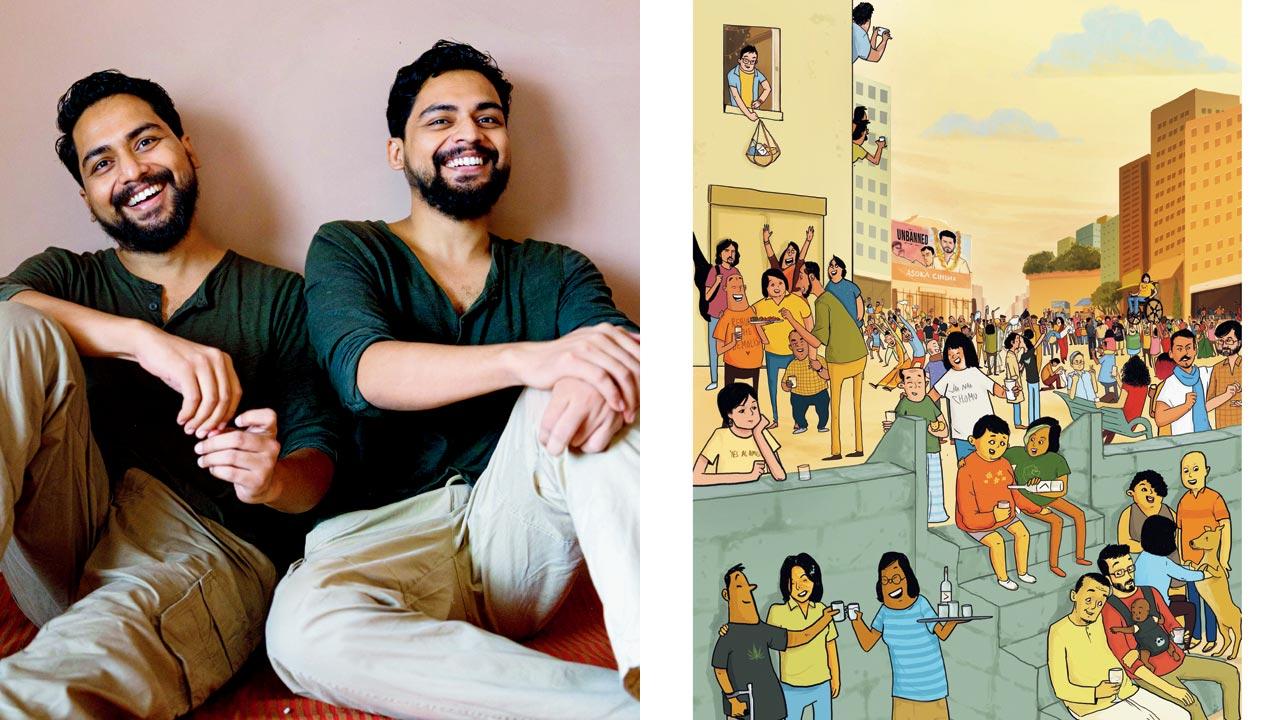 Bob and Bobby; (right) No street for hate by Bob and Bobby