Ever been to an art show where you just didn't understand the wall text?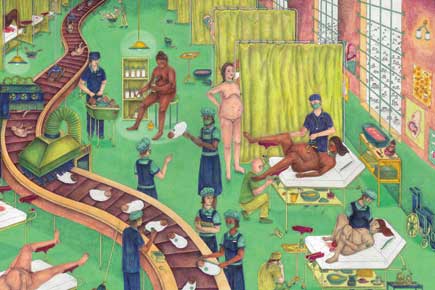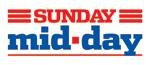 Last Christmas Eve, London-based Mumbai-born illustrator Janine Shroff debuted in the city with a solo exhibition called Otherlands at Dadar's Sitara Studio. On view were Shroff's fantastical works — crow-men and termite-ladies — and visitors could pick up a pamphlet, titled The Oeuvre of Janine Shroff. On reading, you comprehended (sort of) that 'Her illustrations explore the relationship between synaesthesia and bodily cultures. With influences as diverse as E-News and This American Life, they capture the new tensions distilled from both opaque and transparent discourses of pop culture. Shroff's highly vivid work on the relationship between patriarchal transport practices and the eroticisation of the violent everyday is a masterpiece of enigmatic exactness.'
ADVERTISEMENT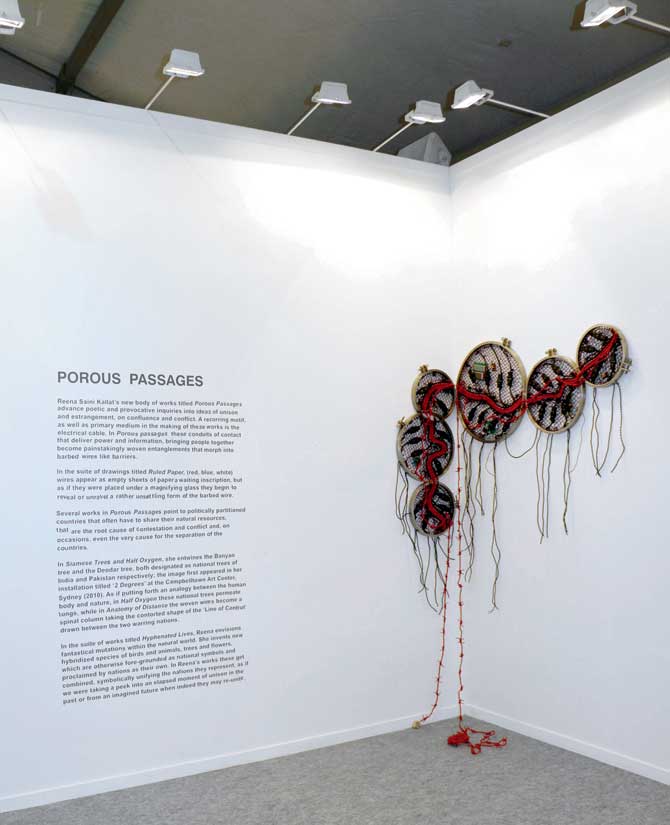 Reena Saini Kallat's Porous Passages was exhibited at the India Art Fair in February this year. She ends up writing the wall-text for most of her shows, and this one begins with: Reena Saini Kallat's new body of works advance poetic and provocative inquiries into ideas of unision and estrangement, on confluence and conflict. "While it is important that the language used helps communicate the artistic intentions and provide a deeper understanding of the work, I don't necessarily think that the scope of the work must be limited to the artists ideas and intentions alone. I personally feel immensely enriched when new insights  open up new directions within my own practice," she says.
The note was complete with academia-style referencing, and, as you nodded knowingly, hmm-ed and ah-ed alongside other visitors, you realise you have been taken for a ride when you read the references —one of them artybollocks.com, where you can 'generate' artsy artist statements. Of course, it's satire, you hear yourself say, marvelling at your discovery. Filled with nonsense and frequently mistaken for legitimate writing, "quality art waffle" is how Shroff describes it. But, is such language far from the truth of the reading experiences many of us encounter in the warm-yellow havens of city galleries? Words like 'discourse', 'subaltern', 'deconstruction' and 'confluence' proliferate the walls of art shows, and force visitors to mask their bewilderment.

Reena Saini Kallat
Gallerist Abhay Maskara says, "The art lover who walks into a gallery need not necessarily be a PhD. With incomprehensible wall text, visiting an art show is intimidating. There is a place for academic text, and it's not on the walls." For the benefit of the erratic gallery visitors, the wall text is meant to offer the viewer a glimpse into the artist's journey, while monographs and catalogues, with their 2,000-word essays, are more dense with art-speak, meant to be consumed slowly, with time. There is something for everyone, supposedly.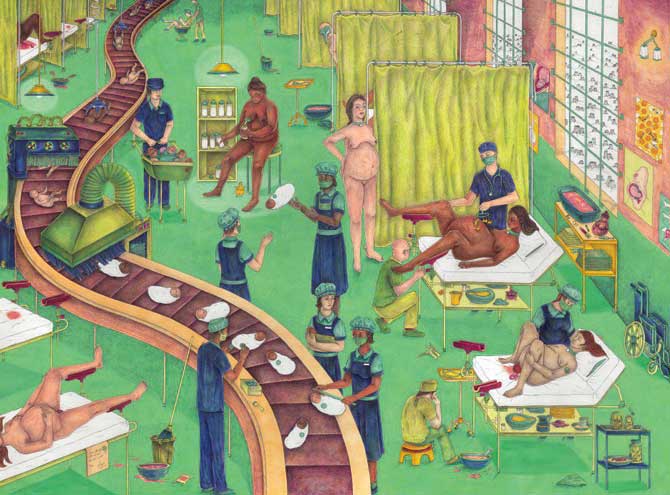 In her 2014 exhibition at Sitara, artist Janine Shroff mocked jargon-heavy academic writing that regularly accompanies artwork. This painting titled The Breeders, reads: Here, the juxtaposition of the industrial factory and domestic body, creates a simulacra of body as a baby-producing machine and engenders disgust from the viewer. It is precisely this heteronormative gaze that the piece challenges through a semiotic rejection of the child-producing normative ideal
Consider RAQS Media Collective's sculptures of royal wardrobe, sans the nobility who don them, at the Venice Biennale this year. The collective's description of the installation, called Coronation Park (drawing from the actual site in Delhi), is available on their website, and it states: 'These fragments of ceremonial regalia, residues of authoritative stances, and the accoutrements of dematerialized power commemorate neither victory nor defeat. They offer nine meditations on hubris.' RAQS artist Monica Narula says, "We have a more poetic rather than academic register and we are not massive fans of wall text. When people use wall text to describe, rather than evoke, it's a problem."
"Some curators and writers often think that creating an air of mystery and intrigue is something to be proud about," says Maskara. His eponymously named gallery in Colaba now shows Anant Joshi's Trembling Hands (of a Clock), sculptures arranged in a sweatshop-like grid, only more elegant. Before you step into the grid, you are faced by a wall sporting text by poet, cultural theorist and curator Ranjit Hoskote. Of the show, Hoskote writes, 'If the trembling hands of his title suggest the possibility of anxiety and diffidence that might afflict a warrior or player, the clock reminds us that all confrontations, whether matches or battles, are bound by time, which is the shadow of mortality.' The text, many would say, is not Hoskote-ish enough, who has "a reputation for difficulty" (his words).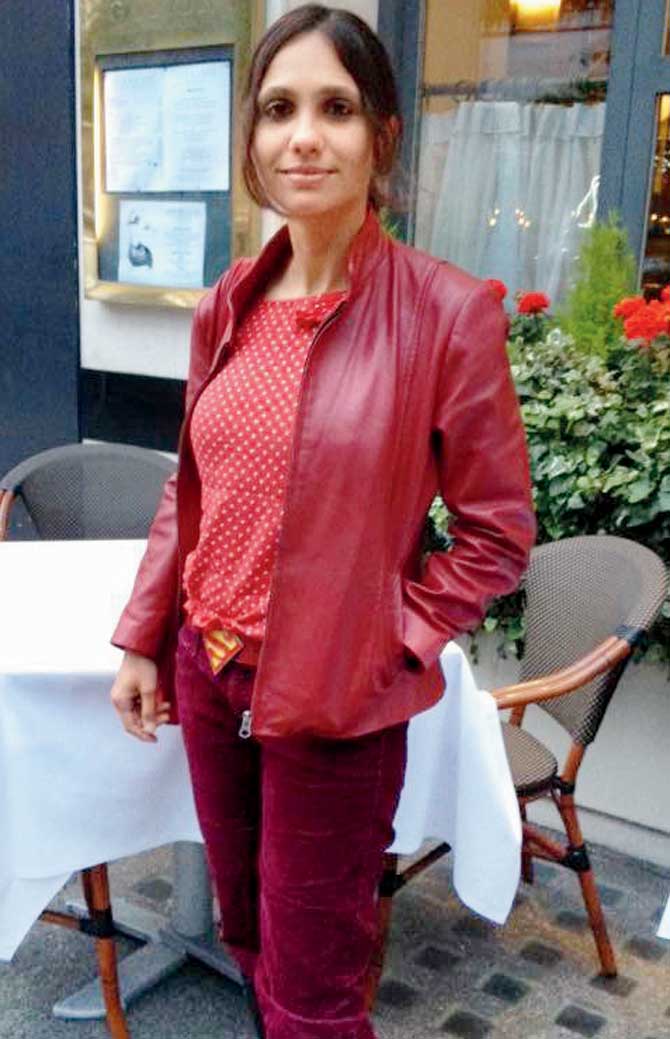 Janine Shroff
'Is it too academic?' is a misplaced debate — an argument made on behalf of complacency — is Hoskote's opinion. "While I don't defend the indiscriminate use of jargon, I would also question the idea that art lovers are alienated by what they perceive as 'academic'. Sometimes, all this means is that some viewers don't want to take the trouble to engage with critical writing. Viewers and readers have their own share of work to do. That said, Mumbai audiences now engage vigorously and in an informed manner with critical thought."
The city's art scene has been receiving a milder Hoskote, one who has removed his veil of complexity. He speaks of Banksy and Pussy Riot these days at lectures. When asked about this, Hoskote, who began writing about art in 1988 as a 19-year-old, replies, "I don't think I have become simpler in my writing. Rather, over nearly three decades of writing, I've developed ways of getting my ideas across while engaging in a dialogue with my readers."
Experts agree that there is too much patting on each other's backs and hardly any critique found in the country's art circles. Abhay Sardesai, editor of ART India, says, "Catalogue essayists, for obvious reasons, cannot be critical of the artists or the shows they are writing about. This often leads to situations where unimpressive shows are spoken of in grandiloquent terms as wall textperts go on an over-interpretation spree."
Art historian and curator Prajna Desai suggests solutions for the "art mafia" by stating that "Those who commission texts for the gallery context ought to insist on writing that is intelligent, historically aware, and specific, rather than simply polished, generalised, or incomprehensible and therefore held up as erudite or meaningful. What we need is muscular writing, better histories (less theories, please!), as well as real publishing venues for art history."
In the meanwhile, Janine Shroff hunts the particularly nonsensical blurbs when they happen to come her way. "I do sympathise with artists, who may not be good writers, being forced to follow a laborious style. But I've grown to take a perverse pleasure in finding the waffle-y ones," she confesses. And is Dr Anokhi Parikh, who framed her bombastic bio, actually a PhD holder? Yes, that's real, she says.
"Exciting news! Mid-day is now on WhatsApp Channels

Subscribe today by clicking the link and stay updated with the latest news!"
Click here!