In a world that never stops spinning, ASMR videos and artists will help you relax with innovative sounds and also remind you of those evenings when mom lulled you to sleep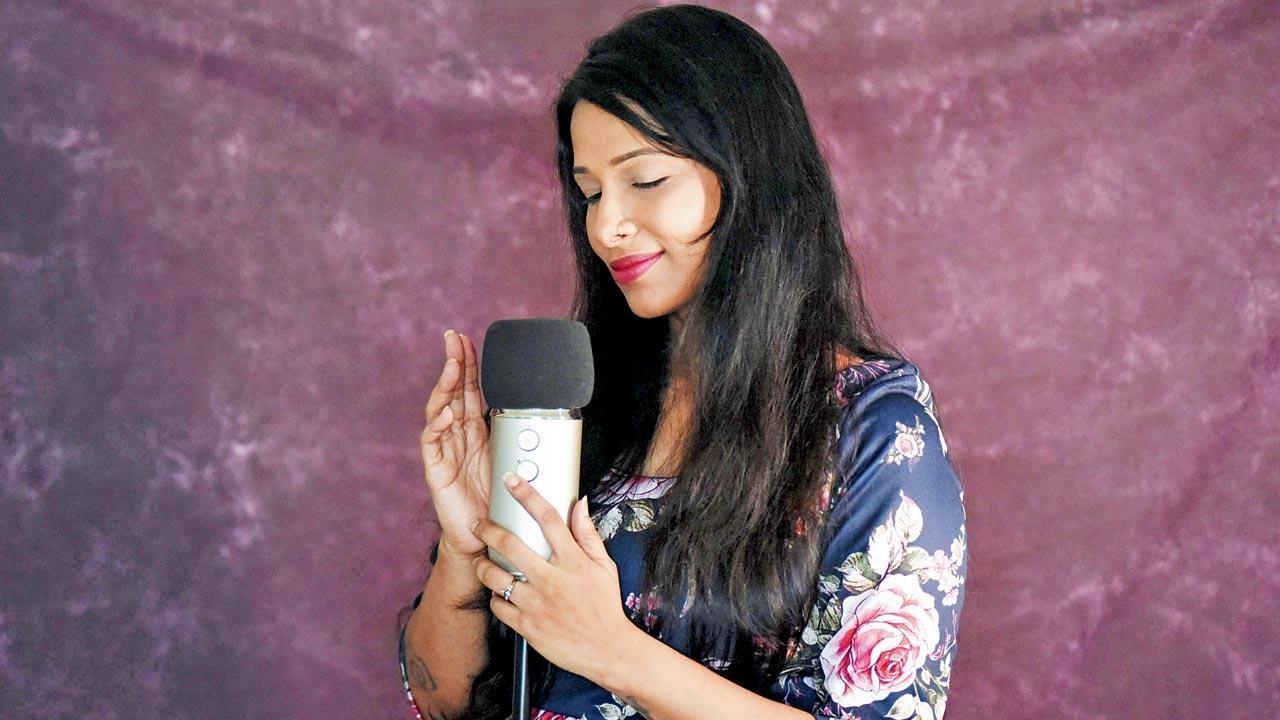 ASMRtist Vedashree Pendharkar specialises in role play videos, where she acts like a mother or a sister to help her audience feel comforted. Pic/Sameer Markande
Genuine relaxation is hard to come by. That relaxing of the muscles, that gentle tingling spreading through your body that brings with it a warmth, those goosebumps, your eyelids getting heavy... Sometimes it takes the shape of a 45-minute massage for R2,500, that loses steam as soon as you step out of the Buddha-blessed, incense-heavy AC parlour into a traffic jam. Sometimes, it's the caress of a parent or a lover, with their fingers gently touching your hair, forehead... ah, bliss. And sometimes, there's ASMR.
Okay, let's start at the very beginning. ASMR is not a government organisation, or the name of a radio station. It translates into Autonomous Sensory Meridian Response—basically a tingling sensation that usually begins on the scalp and moves down the back of the neck and upper spine. It is usually triggered by specific auditory or visual stimuli. In lay terms, it's certain sounds and sights that relax you, make you feel tingly all over (in a good way), sleepy and comforted.
ADVERTISEMENT
And it turns out, there are plenty of creators or ASMRtists as they are called, on the Internet devising new and interesting ways to calm the overwhelm that the average human feels.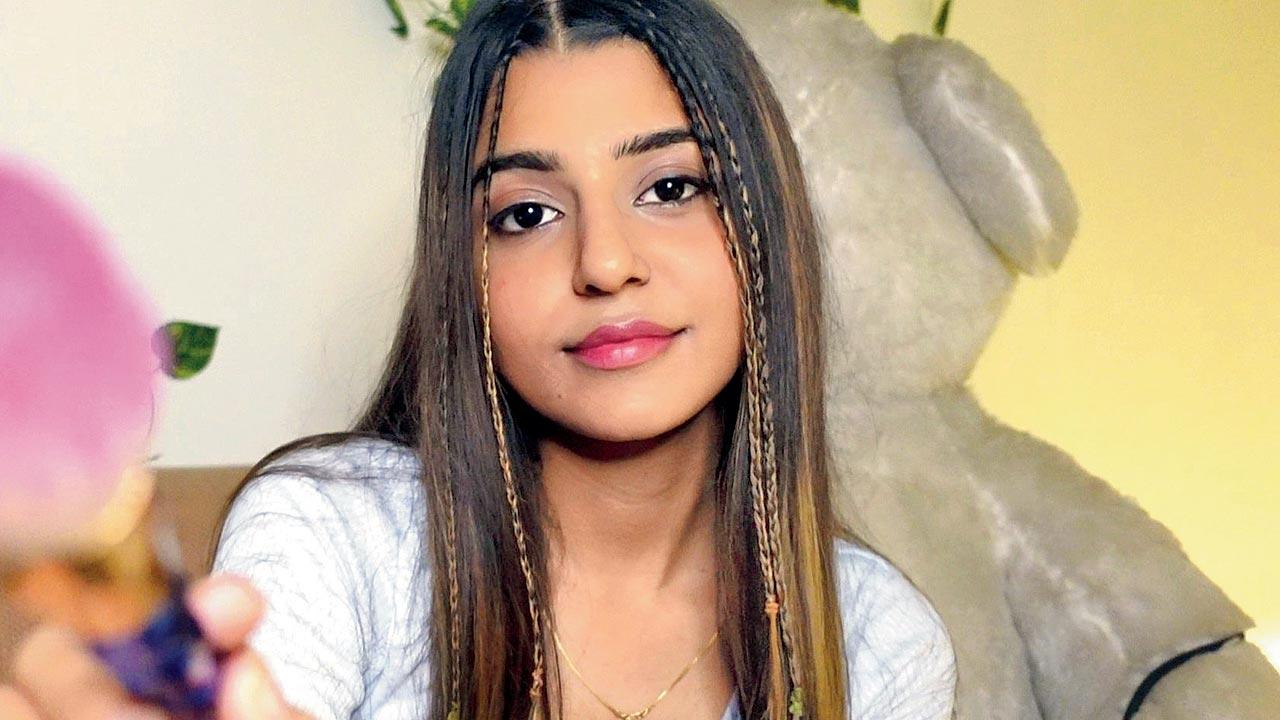 Devya Gurjar, ASMRtist
This writer was first introduced to ASMR when she watched a YouTube channel called Village Affairs, where two young women cook a massive meal of chicken and rice. They are in Astara village on the Iran-Azerbaijan border. They don't say a word, but you hear the wind blowing on a hill with the mountains in the background, the oil sizzling, the onions being chopped, the rice washed. Before we knew it, an hour had passed.
Another channel, set in an Udon noodle shop in Kyoto, just shows the daily service being run. As chefs prepped sushi, we snuggled deeper into the bed. But food ASMR is just one side to this behemoth. There are videos with sounds of a water bottle spraying, tapping, stirring a bowl of soup, or crinkling wrapping paper. Some people are triggered by role-play—someone acting like a doctor, mother, sister or even a facialist gently plucking your face (you can hear the cream squelch in their palms).
Indian creators are slowly catching up with the rest of the world, where ASMR videos have now been around for a while. In 2022, there were around 5,00,000 ASMR channels, 5,00,000 ASMRtists, and 25 million such videos on YouTube. One of the most popular creators, Helen Feather (she uses the feather as a prop in many videos), has around 526K subscribers. Her bio reads, "Welcome to my channel, tingle seekers! Sleep is war. I'm your soldier. I'm tryna put you to bed."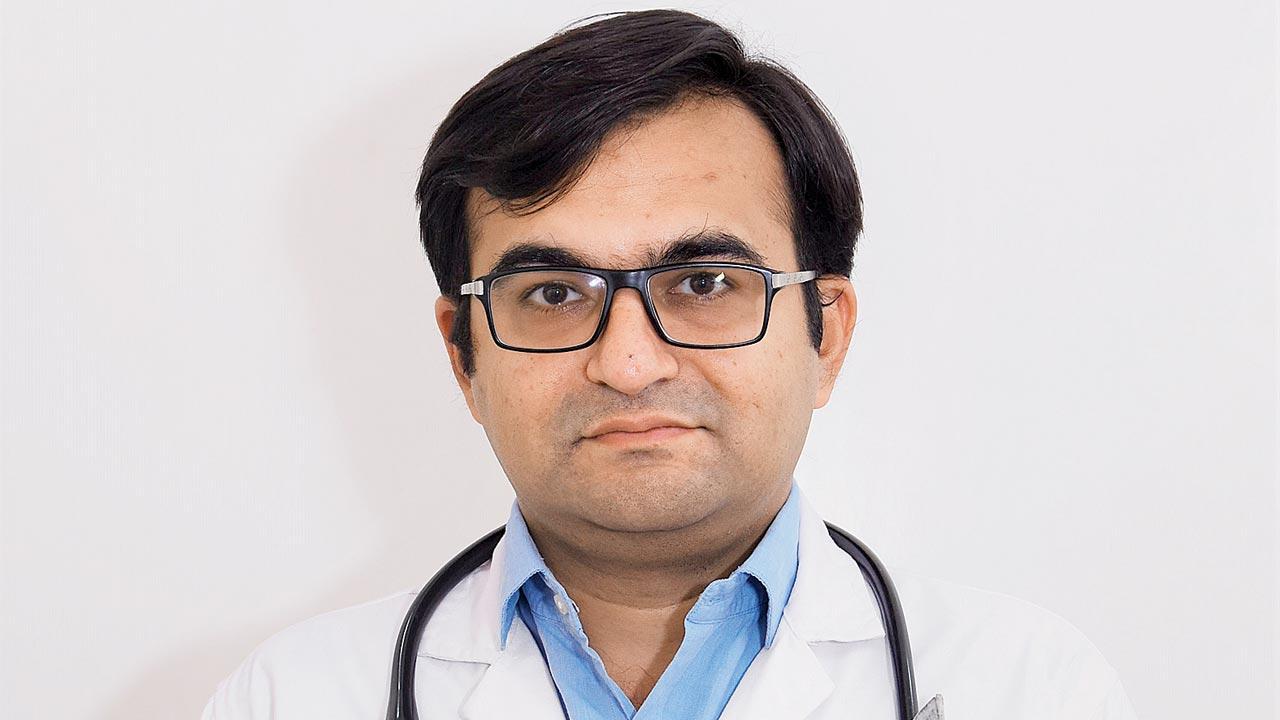 Dr Rakesh Lalla, consultant neurologist, Fortis Hospital Kalyan
Much like Vedashree Pendharkar, a Thane-based creator. Her channel, simply titled IndianGirl ASMR, has 50,000 subscribers. In her videos, Veda as she is called, whispers sweet nothings as a caring mother, calming sister, or a facialist. She started on the ASMR journey in the lockdown in 2020 when she got hooked to the same content to feel "okay".  "I was a wedding photographer, and in the lockdown I had nothing to do!" says the 39-year-old. "Business had shut down. I had a good camera, so I thought why not start making content that I liked consuming. I bought a mic, Blue Yeti, which most ASMR artists use as it's very sensitive. I take inspiration from existing content, but try to give it an Indian touch, either in the manner I speak or dress. I want to now try some vintage Indian outfits, or even [speak in] Marathi. Most of my ideas come from my audience."
As Veda lulls you with soft murmurs and gestures, you can't help but get sucked in. When she pretends to massage a face, you feel your eyes start to droop at the light tapping noises the fingers make on human skin. "I got hooked onto this as I was seeking comfort," she reflects. The day to day routine is very hectic and you just want to relax, but can't. I understand anxiety because I have experienced it. So I try to use tools that have made me feel better." Ironically, since she shoots in the dead of the night, Veda still has some catching up with sleep to do.
Devya Gurjar, uses makeup as a therapeutic tool. In her videos, she bends towards the camera and lightly brushes your face and you feel calm all of a sudden. The 21-year-old also struggled with falling asleep, and ASMR videos were heaven sent. "Now, I pay attention to all sounds around me all the time," she says, "And then use them in the videos. Anything, even scratching a certain way, can be used."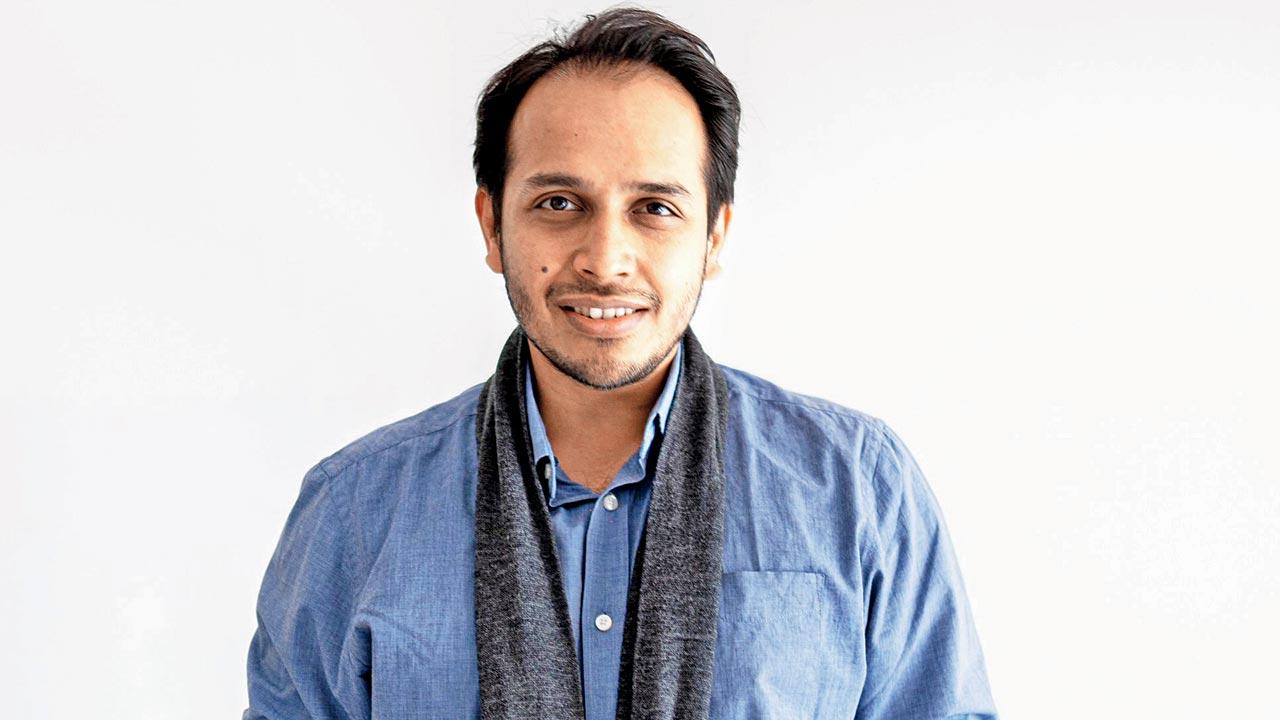 Siddharth Warrier 
Gurjar feels that not just stress relief, but nostalgia also plays a large part in viewership. "People want to feel a certain way—maybe it's a memory from their childhood… for example, a sister trying to calm them down. If they can't have the actual experience now, then they can at least feel the same way."
A 2018 paper published by the National Institutes of Health, titled More Than a Feeling, said that ASMR is characterised by reliable changes in affect and physiology. It noted that, "ASMR is associated with reduced heart rate and increased skin conductance levels. Findings indicate that ASMR is a reliable and physiologically-rooted experience that may have therapeutic benefits for mental and physical health". It also said that "the psychological basis of ASMR has not yet been established".
Neurologist Dr Siddharth Warrier likens it to how one feels when they hear an orchestra in a concert hall. "This is how our brain works; it can change one sense into another—in this case, an audible sense into a tactile sense," he says. "Here, sound can be experienced as a sensation. When someone whispers into a microphone, you feel their lips right next to your ears. The brain can make you feel as if their lips are touching you. It creates reality. Sound feels intimate. But it's not sexual as it's wrongly perceived to be. Most ASMRtists are comfort figures." He feels the pandemic increased ASMR use because everyone went online. "Everybody finds something for themselves on the Internet. This is a very novel experience, which provides comfort, like Netflix or Swiggy," he says.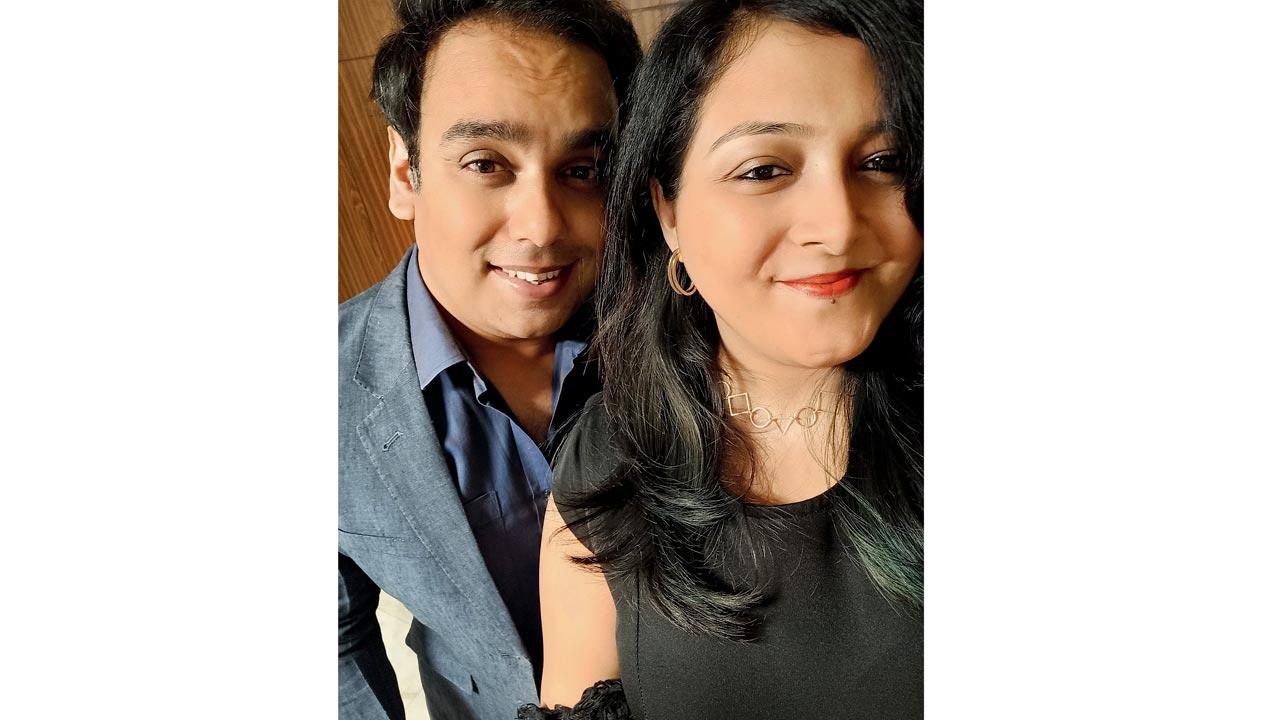 Papiha Ghosh and her husbad Tapan Mansotra use ASMR videos to relax and focus
Dr Rakesh Lalla, consultant neurologist at Fortis Hospital in Kalyan says that much more research is needed on the subject, but concedes that ASMR videos target emotional arousal, and stimulate the reward centre. "If we use it too often we can get addicted," he warns. "Children especially should be kept away. Imagine taking away a phone from a child completely absorbed in it. They could get violent."
But there is a legion of fans who swear by ASMR videos to fall asleep and wind down after a hectic day. Papiha Ghosh, who handles corporate communication for fintech company Revolut and her husband Tapan Mansotra who runs his own marketing agency called The Thinking Frog, have been watching food ASMR for a while now. They follow an account called Men with a pot, where a man cooks in the middle of a forest or near a mountain. "It's just the sound of cooking," says Ghosh, "the visuals help as well. We lead a life where work and home are now blurred thanks to WFH. So this is needed. My husband watches these to relax, but I use them to get more centered. I watch them early in the morning, and somehow, they just calm me." Then she delivers the kicker: "In fact, it acts like meditation. It makes me think clearly, and sets me up for the day."