The first of a new series of illustrated heritage books aims to introduce young readers and the city's future custodians to Mumbai's rich history and culture, and the need to conserve its past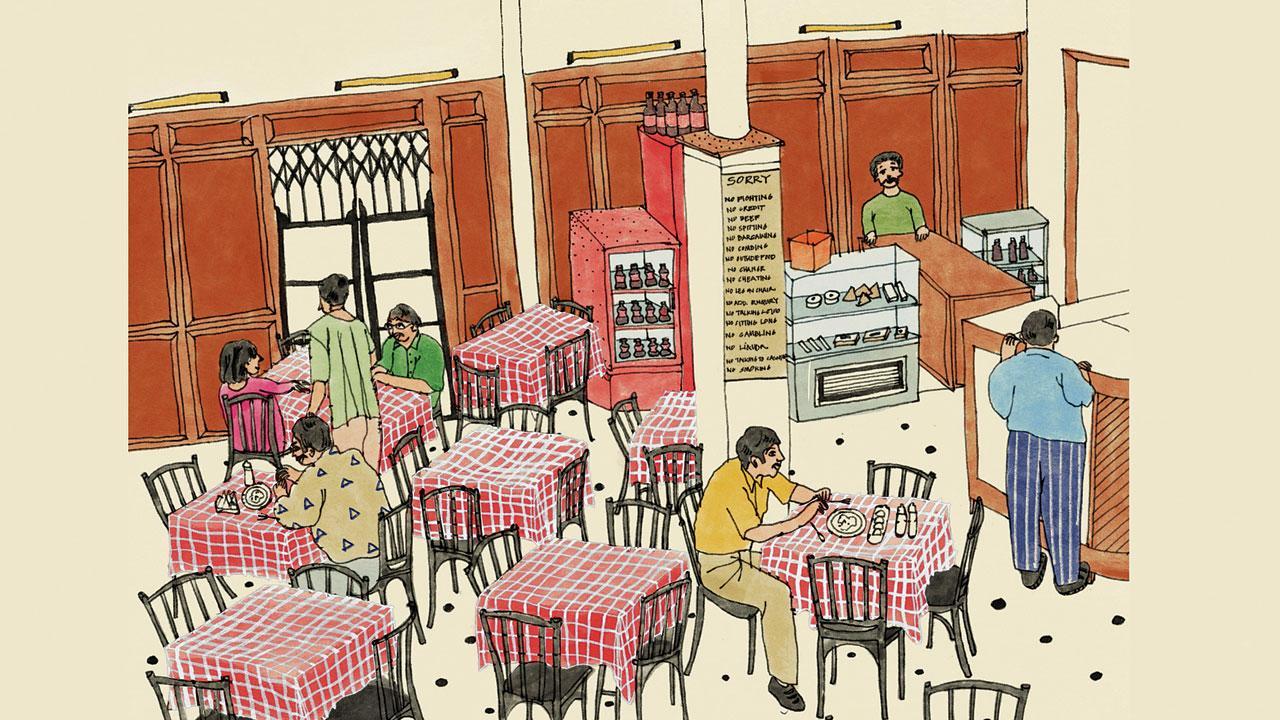 Sumedha Sah's pen-and-ink drawings complement Fernandez's text, full of charming and often lesser-known details about the city's history, culture and people. The letter I explains Irani cafes and their city connection. ILLUSTRATIONS COURTESY/HARPERCOLLINS CHILDREN'S BOOKS
The stone slab at the base of the first of the 30 steps of the Asiatic Society with an engraved '0' is known as the Town Hall datum, representing the point at sea level; the now-decrepit Esplanade Mansion was once one of Bombay's most popular luxury hotels with a grand orchestra, luxurious shopping arcades and the finest dining room that hosted the likes of Mark Twain and MA Jinnah; a 7,142-tonne cargo vessel SS Fort Stikine at the Bombay Harbour showered gold pieces on nearby terraces as a result of an explosion while a shred of its propeller landed on a section of St Xavier's Boys High School in Dhobi Talao; the owners of Noor Mohammadi Hotel in Bhendi Bazaar liked a chicken dish from Bollywood actor Sanjay Dutt's home kitchen so much that the Chicken Sanju Baba now forms a part of their menu. 
These are among the many quaint details about Mumbai's fascinating and diverse history and tangible heritage that populate H for Heritage: Mumbai (HarperCollins Children's Books), and what admittedly made this Mumbaikar, who has been away from her adopted city for a while, miss it terribly.
ADVERTISEMENT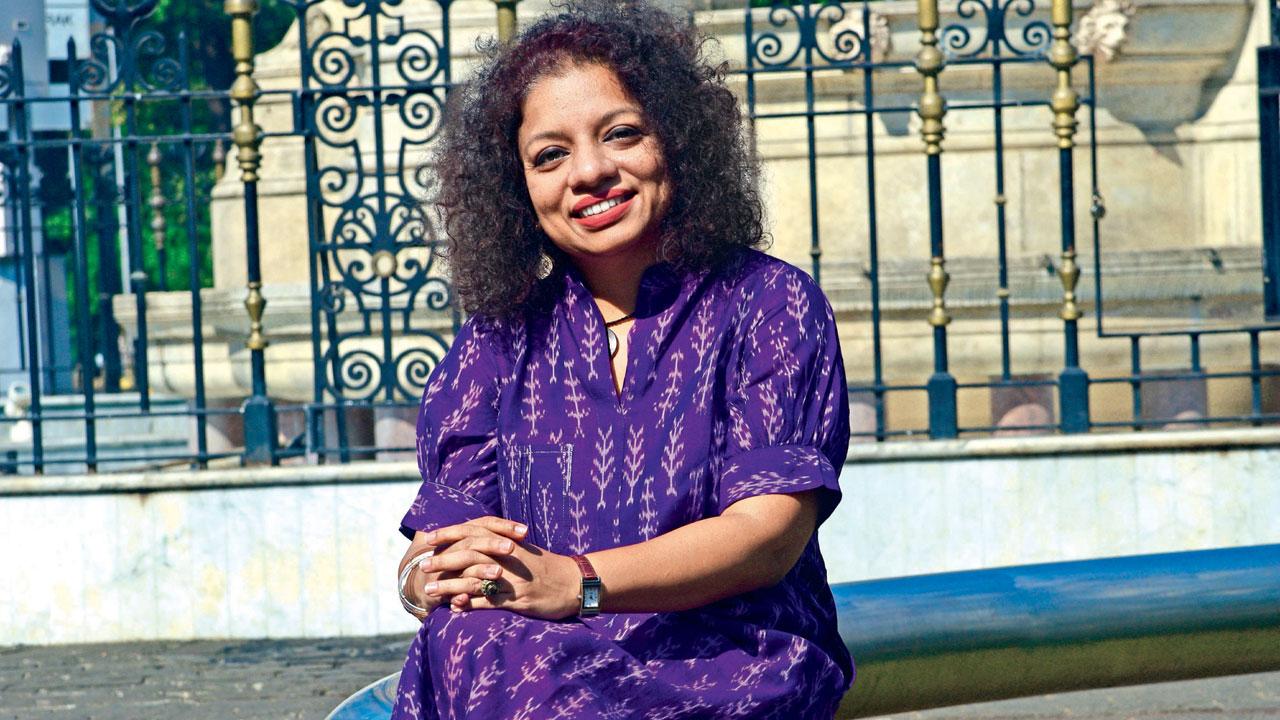 Fiona Fernandez
Launched by the imprint last week, the book is the first in its H for Heritage series that will feature other Indian cities and is intended to help young readers discover their city's past and culture in an engaging and lively way, while also raising awareness about heritage conservation. This 'Mumbai' outing of the series is by Mid-day's Associate Editor and author Fiona Fernandez , whose precise assembling of facts of the city's famous and lesser-known architecture, flora and fauna, food, eminent and often whimsical residents—like Parsi journalist Behram Contractor better known as 'Busybee' or owner of Britannia & Co Restaurant and Stores in Ballard Estate, and British Royal enthusiast Boman Kohinoor—is animated by architect and self-taught illustrator Sumedha Sah's gentle and fittingly old-world pen-and-ink drawings.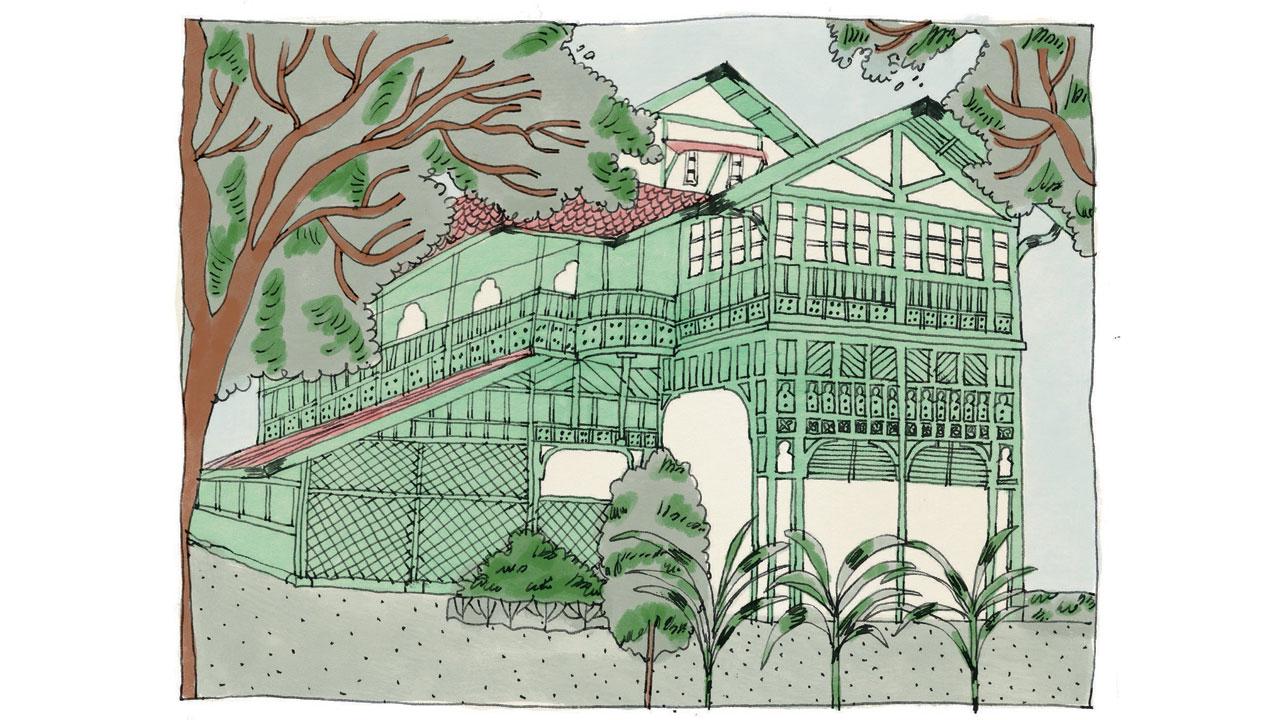 Sir JJ School of Art campus

With the obvious aim to free history from the shackles of weighty, daunting tomes and encourage a real engagement with its everyday presence in this diverse metropolis's many nooks and crannies, Fernandez journeys through the alphabet—itself a quick and unintimidating way to hook young readers—to introduce her city. Although intended for a young readership, the book, given its detailed nature, would be of interest to adults too, especially travellers to the city keen for an insider's recommendations and a more lived-in guide to Mumbai. A bibliography and a glossary of terms also encourage readers to delve deeper into the subject.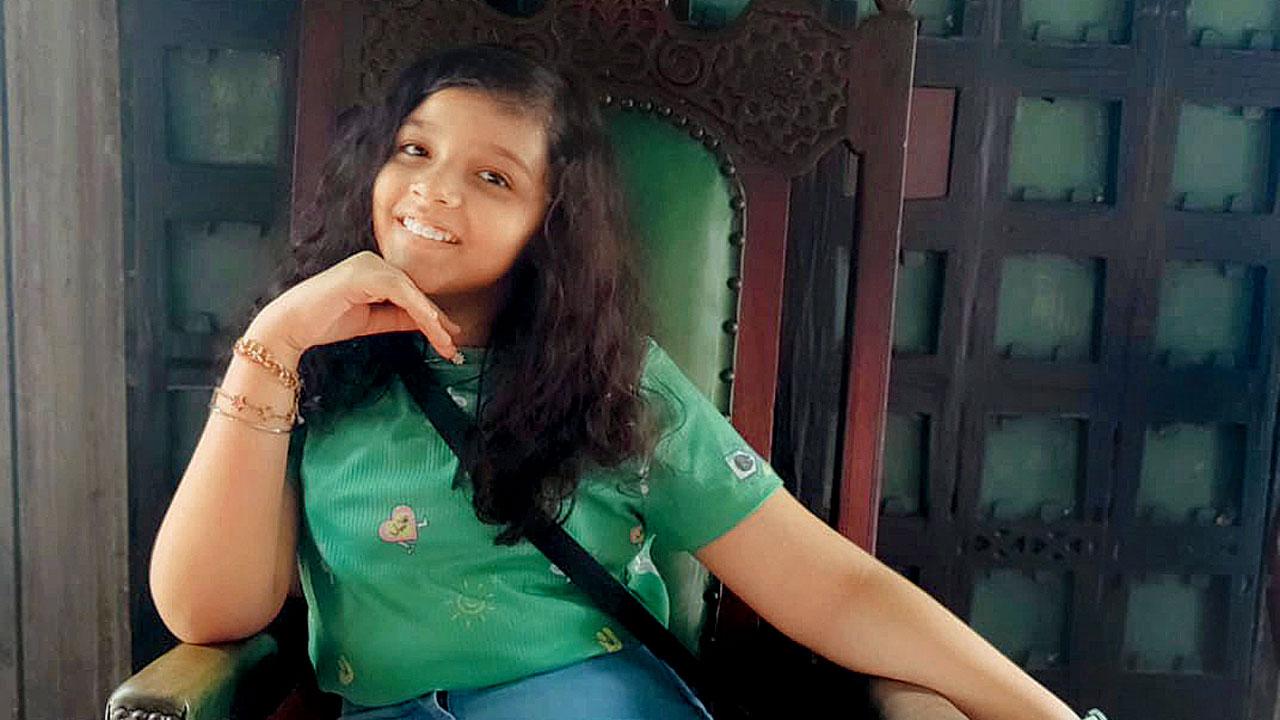 Advika Sharma
Obvious tourist attractions like the Gateway of India, the city's famed Irani cafes and its iconic Queen's Necklace find dedicated sections, replete with information about, for instance, the Art Deco buildings along the much-photographed sea-facing promenade. But what invigorates the entries are entertaining accompanying asides titled 'Cool Facts' such as the one about academician and head of the Architectural Department at Sir JJ School of Art, Claude Batley, calling the buildings "a rather badly fitting set of false teeth to the city".
These shorter bits of trivia are tucked among longer staid sections and serve as clever breaks throughout the book, underscoring its "storytelling" quality. Other such 'Cool Facts' include diverting write-ups on, for instance, how the Esplanade Mansion became the first Indian venue where the Lumière brothers screened their short films on their cinematographe (projector) as part of their historic world tour in 1896 to introduce cinema to the world, or how India batsman Brijesh Patel was kissed by a woman fan when he reached his half century in the second innings of the 1974-75 Wankhede Test.
Versova-resident Advika Sharma, 10, tell us that she loved the illustrations in the book. "I haven't seen all the places, yet, but will see them soon." She did wish that the language was more 'kiddish', and plans to revisit it in a year or so. Her favourite bit was about the Gateway of India, because personally, it's her favourite monument. She did assert the importance of the book, especially for children, because "it's important to know your history". We agree.
WHAT: H for Heritage: Mumbai
FOR: Rs 499
TO BUY: Available at all leading bookstores