With a tiny SoBo club reinforcing rules of restricted entry for children, it's only mirroring the policies of members-only clubs, fine dine joints and resto bars. Single adults are delighted. But parents are asking, what do we do with our kids on the weekend?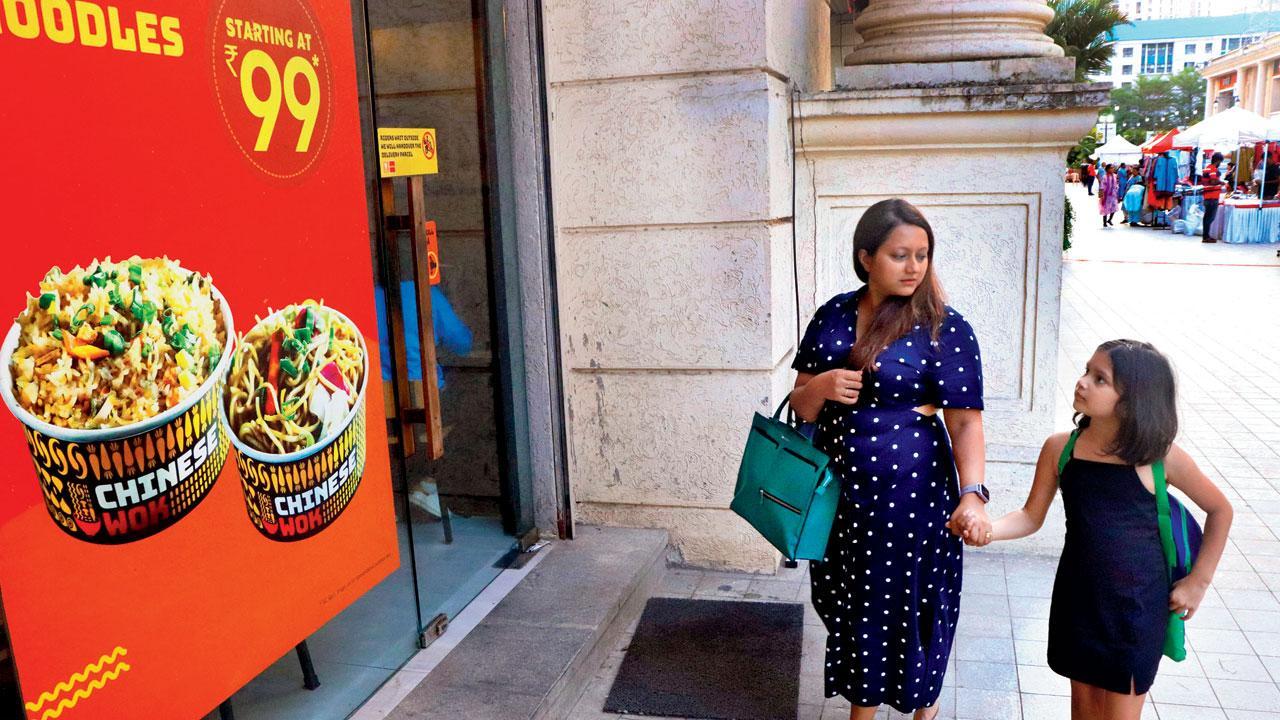 Karen Annunciation and her six-year-old daughter are frequent visitors to Hiranandani Walk in Thane, which houses child-friendly eateries. Picking the right neighbourhood to unwind with Denise helps her dodge the heartache of being turned away. Pic/Anurag Ahire
Last month, on a trip to Lonavala, we decided to take a dip in the swimming pool but were faced with a conundrum. The waters were packed with 15 sets of parents and 30 toddlers, each in swimwear cuter than the other's. The pool was hemmed by 15 nannies, in uniform, waiting for a wave to come take over. The cacophony of squealing encouraged us some more to quickly abandon the idea. We wondered what it would be like not to arrive at a resort fearing the worst. While restricting children's access may have been unthinkable until even five years ago, things seem to be blowing now in favour of singles and childless couples. At least in India.
Internationally, the fastest growing tourism sector is families. A July survey by the Family Travel Association found that 85 per cent of parents in the United States planned to travel with their children in the next 12 months. Hotels.com reports that searches for properties with cribs are up 65 per cent since the beginning of the pandemic; for connecting rooms, they've jumped 20 per cent. In the face of this demand, many hotels are reconsidering child-friendly policies. Much like the Grand Fiesta Americana in Puerto Vallarta, Mexico, which was the only adults-only hotel in the city. Until it was acquired by the Hilton group and became family-friendly equipped with a kids' club, pool tables and video games.
ADVERTISEMENT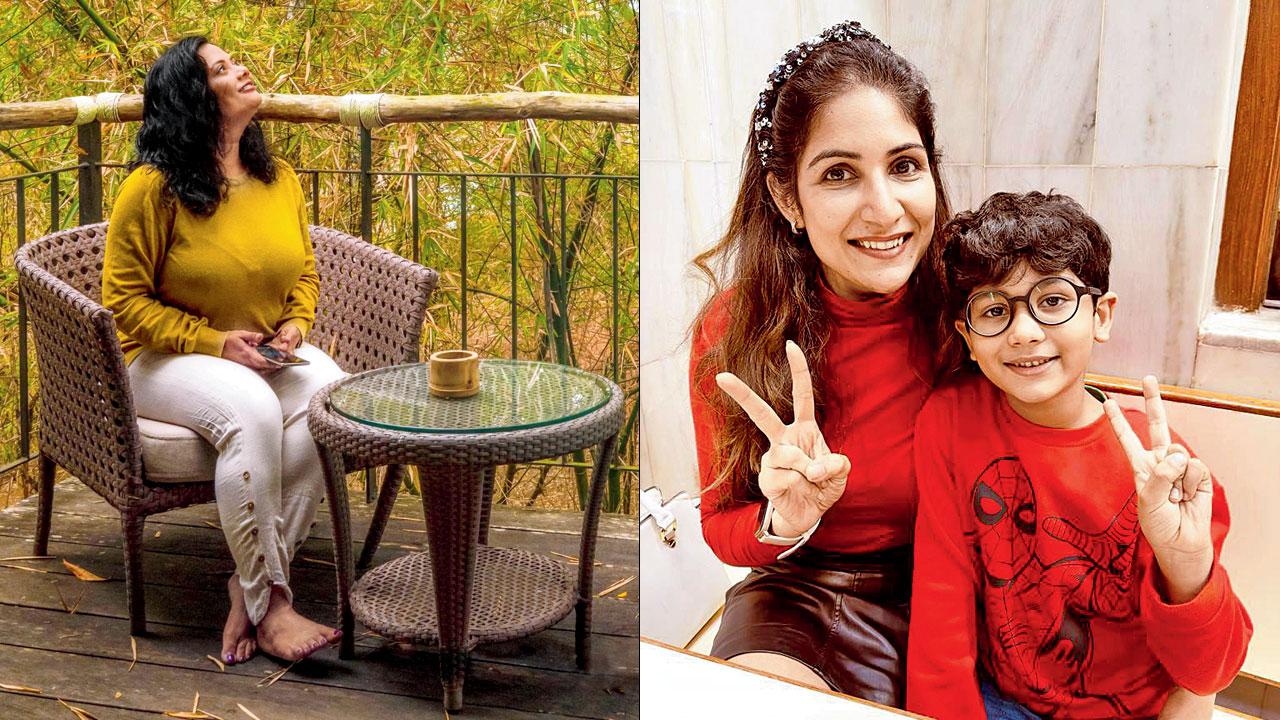 Chandreyi B feels that if parents can't handle their children in public, then child-friendly places are best for them; (right) Shital Kasat would like to go to BKC or Kamala Mills Compound after her work day ends at 7 pm, but says at most places, her son is not allowed
In India—the OG land of family fun—things seem to be heading in a different direction. Mumbai's fine dining restaurants and resto-bars are following the no-kids-after-6-pm on weekends policy. This extends to all hours on Sundays. Some, in fact, enforce this Thursday onwards. Pali Naka's European restaurant La Loca Maria inquires with guests who call for a reservation whether they will be accompanied by a child. Guests under 18 years are not allowed entry Thursday to Saturday.
Fatema, who refused to share her last name or photograph for this article, is a resident of Colaba and mother to a 10-year-old and 12-year-old. She found herself scrounging for a table at restaurants in Bandra Kurla Complex last Sunday after heading out of an afternoon show of a musical at a nearby auditorium. "We wanted to go eat pizza at Cin Cin, and I assured them that we would scoot before 7 pm, but it didn't work. We eventually had to find a restaurant inside a nearby mall," says the entrepreneur. She recalls another time when six restaurants inside Lower Parel's Kamala Mills turned them away, until Asian eatery Koko let her and the children occupy a table till 8.30 pm. "They were very sweet! But when I asked them about the rule, they said the evening adults-only crowd would like their peace and privacy."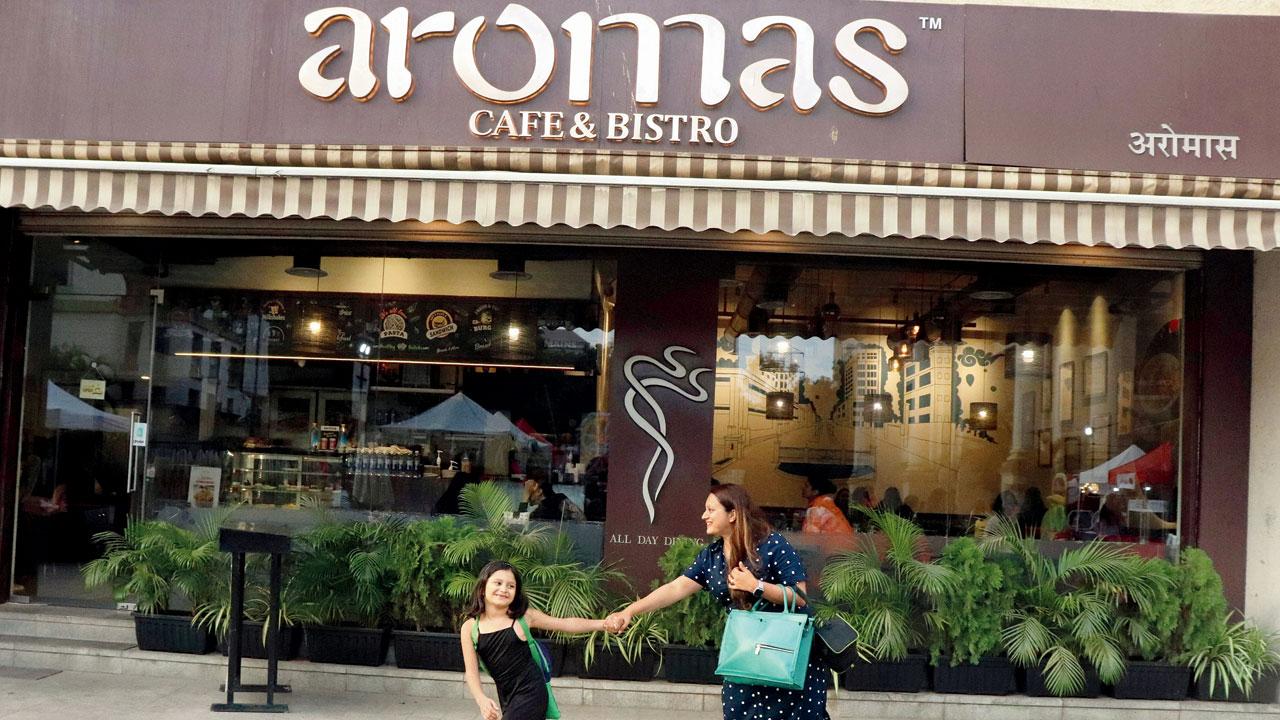 Karen Annunciation and six-year-old daughter Denise usually hang at Bandra Gymkhana or Hiranandani walkway in Thane. Karen says she doesn't mind restrictions at restaurants regarding children, because there are many and more places she can take her child. Pics/Anurag Ahire
Now, joining the restaurants are members-only clubs, hotels and resorts. The Cricket Club of India (CCI) is a private club with a history that dates back to 1933. In a circular dated May 19, 2023, CCI secretary NK Jha stated, "For playing, children have access to the east area of the lawn, when there is no other activity there. Even for playing on the grounds, children have to use the north-east corner of the ground near the electronic scoreboard. Playing in any other area of the ground is not permitted". The notice listed the  area earmarked for children where they can be seated. "Children are not permitted in the adjacent members' area." In response, the members sent a counter reply to the committee on May 20, 2023, saying, "A significant number of young families are club members, so it is appropriate to reconsider some of the archaic rules and their relevance". Madhumati Lele Shrivastava, CCI president, told this newspaper, "There is no signature campaign [launched by parents]. The decision has been taken by the executive committee. This is an internal club matter. These rules have existed since we  ourselves were children."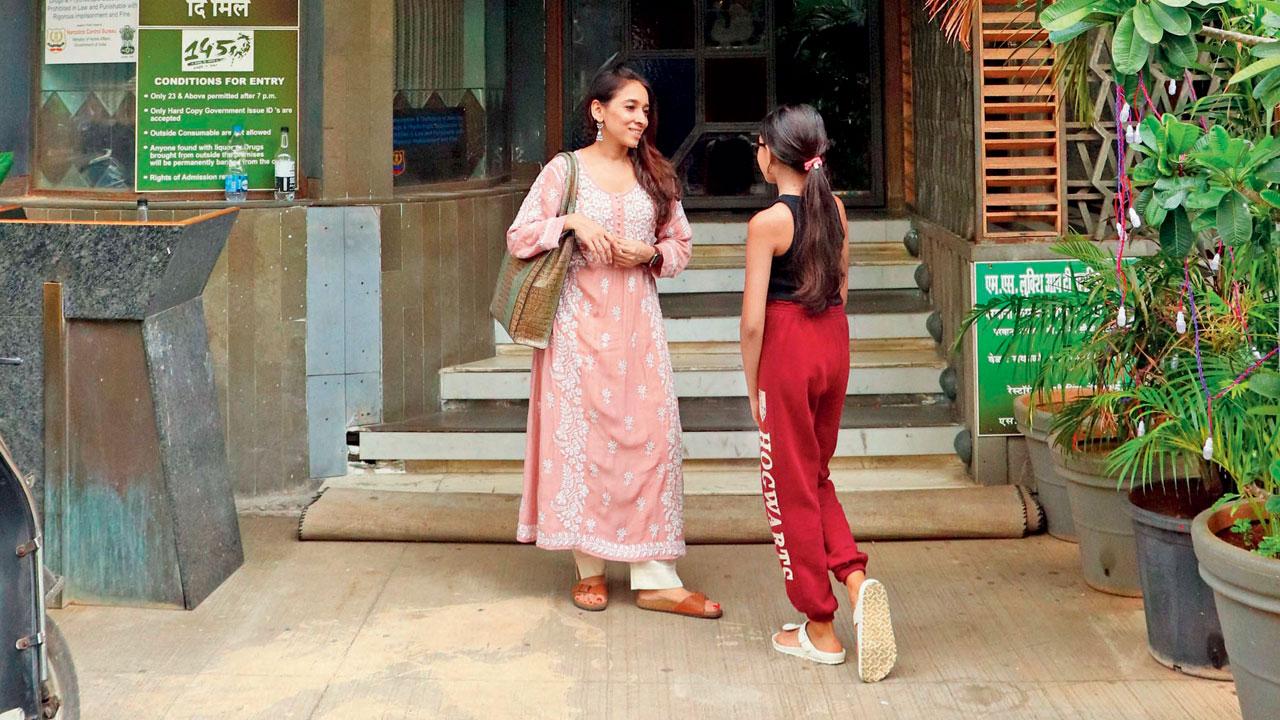 Mansi Zaveri doesn't mind non-inclusive rules at fine dining restaurants or clubs, as she wouldn't take her children any place where adults smoke or drink
However, member parents petitioned the club to "create a dedicated area at the west end of the lawns (with net demarcation) for ball games for those below 14 years [this was in place until last year]", and suggested the club "increase the amount of seating and servers outside the family room so that families can sit with the kids with appropriate F&B service."   
When we spoke to a CCI member, who is also on a panel of one of the sub-committees, he clarified that several areas in the club are still up for use by children. "There is the gym, where the age limit is 16 plus. There are play areas, coffee shops, family rooms, the badminton court... I feel that should be enough," The member is married and does not have children. "Nannies also take up room, and each child these days has one. That's why children are not permitted on the lawns. Perhaps it's a good thing, because this way the parents get to spend some time away from their children." Another member, a 27-year-old who has been a member since she was 18 and has membership of Mahalaxmi's Willingdon Sports Club, says that both clubs have strict rules about children. Willingdon doesn't allow those below 18 in any restaurant other than The Garden Cafe, and has timings for them to use the pool. "I am single so it doesn't bother me, but I have seen parents who want to come to club to spend Sundays here, and are not welcome."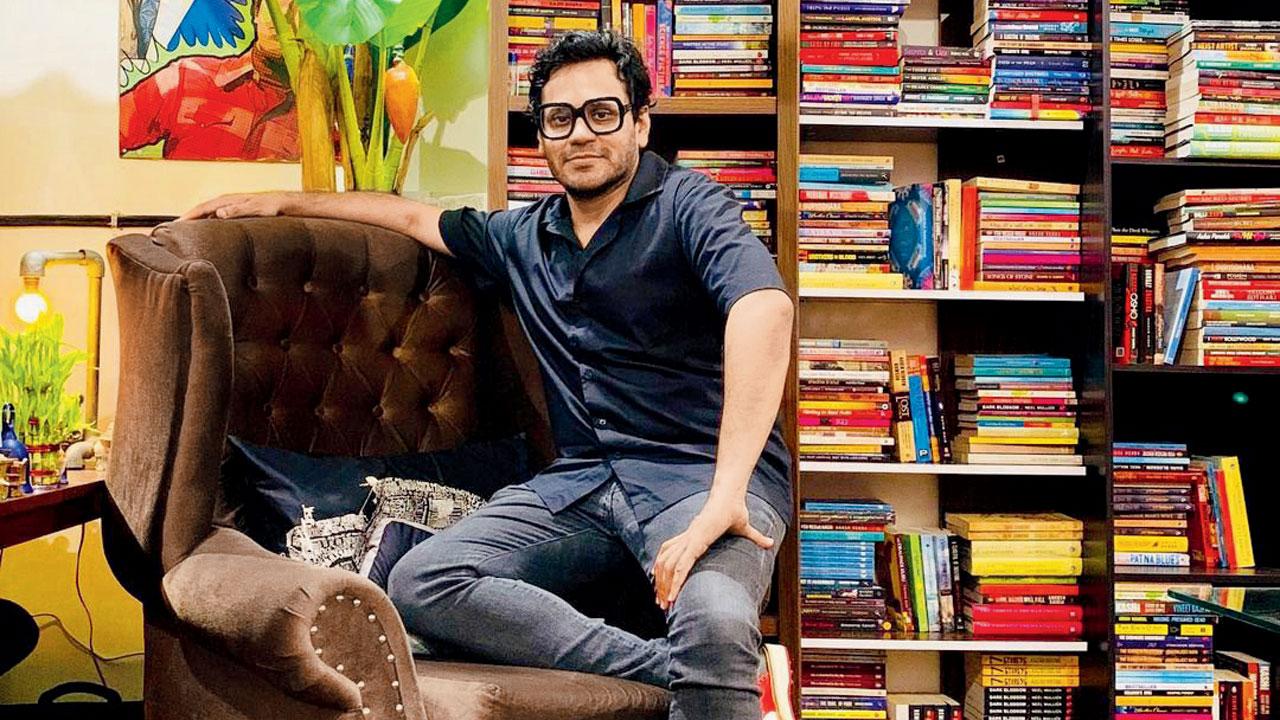 Sidharth Jain, film producer and member at Soho House
While OG clubs may be only following rules set at time of establishment, prioritising ample place for adult and elderly members to relax and rejuvenate, contemporary members-only clubs are following suit. 
At Juhu's Soho House, children below 21 are allowed only till 6 pm. "It's not a family club like CCI," says early member and film producer Sidharth Jain. "When it's a family club, the ecosystem is built for that kind of member. This is for professionals and creatives to network and meet like-minded people. If we had children here, it would change the energy. Not that I hate kids, but I can't have a child shouting when I am holding an official meeting. I'd have liked it if they were allowed between 2 pm and 4 pm on Sundays. In the end, it's about what kind of experience the club is offering." The Soho House website states that every child entering needs a child membership, and limits their use of the pool by between 8 am and 11 am. "Children are welcome till 6 pm. Post this, we give the adults an opportunity to unwind in an environment that is child-free. We also have cocktails and evening programming to suit our diverse spectrum of members," says Kelly Wardingham, General Manager, Soho House & Co.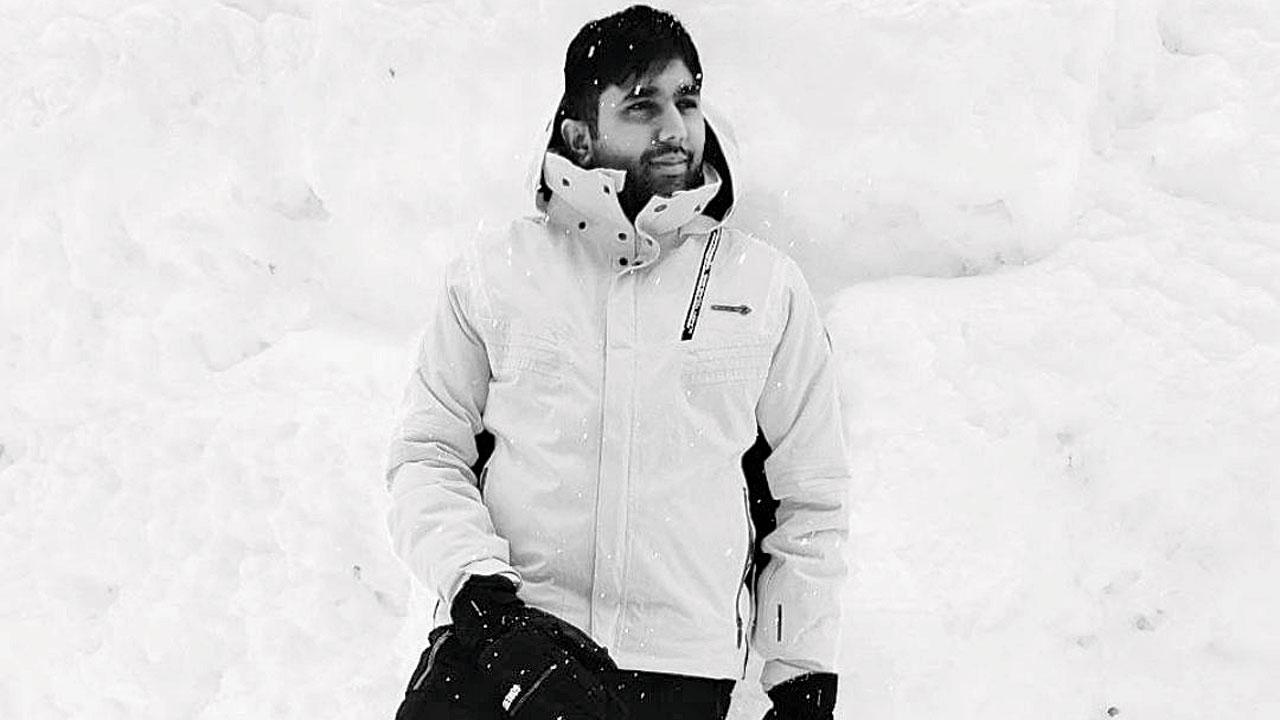 Keshav Arya
At the Gurugram and Mumbai branches of  corporate club Quorum, children are not allowed through the week other than at one restaurant. On Sundays, though, the club has day-long activities for the kids. During the summer break, children 10  years and older are allowed entry for dinner. "We know this is a time that families will spend together. But the rest of the time, we don't want children running around while members hold meetings," a member of the Quorum management told us.
Shraddha Kapoor, who has a jewellery business and is a member at a private club in BKC, wishes that children weren't treated like prisoners. "They have to be allowed to thrive and grow, not be contained. Even at the club, an area is cordoned off for them. Even for the maids. I think it's shameful," says the mother of two boys, seven and nine. The problem may have its root in a changing urban society. If 10 years ago, parents steered the economy, now, the single and childless,  with more disposable income in hand, call the shots.
Keshav Arya, who runs luxury travel firm PureLux by KFT, argues that India has family-friendly hotels and much business is generated through them. "But of course, for example, Santorini in Greece has very few family hotels. That's because it's a honeymoon destination and they don't want kids running around." Arya agrees that the recent trend of families preferring to travel with nannies poses a complex problem. In India, few properties are going the Santorini way. When we called The Park Baga River in Goa, which only allows guests older than 18, we were told that it's because it's a "couple-friendly" place. For properties such as Ananda in the Himalayas or Atmantan in Pune, the cutoff age is 14. It's to maintain their chief attraction—tranquility. Expedia India, which conducted a survey on how Indians travel, found that 22 per cent parents regretted taking a child on a long-haul vacation, and one in every four parent doesn't like travelling with their children.
Parents we spoke to were caught between a rock and a hard place. While they understood that children couldn't be allowed everywhere, and are struggling to find places appropriate for both themselves and their offspring. Startup founder Shital Kasat from Navi Mumbai finishes work at 7 pm and can step out with her child only post that. "I like exploring places such as BKC and Lower Parel, but my six-year-old daughter isn't allowed at most places." Another wondered wistfully, "Where do we take them then?". Another told us, "I was refused a stay in Goa when I asked for a crib. They said they didn't want a nine-month old around!"
But some parents understand the rules, and don't mind following them. Entrepreneur Mansi Zaveri, whose daughters are aged 10 and 14, says she prefers not taking them to restaurants after sundown when everyone around them is drinking. "We went to a BKC restaurant for lunch recently, everyone was vaping inside. That's not the atmosphere I want for them. But I don't understand when a place like China Garden doesn't allow children. Leisure establishments need to create an environment conducive to children." Karen Annunciation, who has a six-year-old daughter Denise, says she understands the logic behind the restrictions. "Many places in the city continue to be child friendly, so it's okay if a few are not. Bandra Gymkhana and other areas open to children are enough. We also go visit Hiranandani Walk in Thane where bars and fast food restaurants exist side by side."
Single people, and the childless by choice will applaud parents like Lasardo. Independent journalist Chandreyi B, says, "I live in Goa, and work out of cafes such  as Mojigao and Barefoot. Once, a family arrived and sat next to a group of people working on laptops, sipping coffee and lighting smokes. They could've chosen to sit in the family section but they didn't. Instead, they said, 'My child is here; Can you not smoke?'  The other day at Nara Thai BKC, a family left their children climbing on the tables. Then they all started laughing loudly. If they can't teach their kids how to behave in public, they should only go to children-friendly places." 
Nail technician, Mohini Mondol, says that even movie theatres should be added to the list. "About two weeks ago, my boyfriend and I went to watch The Kerala Story; I thought it was an adult movie. But so many viewers had got their children along. There were two women sitting behind us whose kids were tugging at our hair, throwing popcorn in the air which landed on us, sneezing over our heads. Then, the lady decided to give her phone to the child, so while the film was on, we were listening to some cartoon play behind us. Why should I struggle with the circus when I didn't sign up to be a mother?"
"Exciting news! Mid-day is now on WhatsApp Channels

Subscribe today by clicking the link and stay updated with the latest news!"
Click here!