Conversations are okay, as long as they don't make anyone feel uncomfortable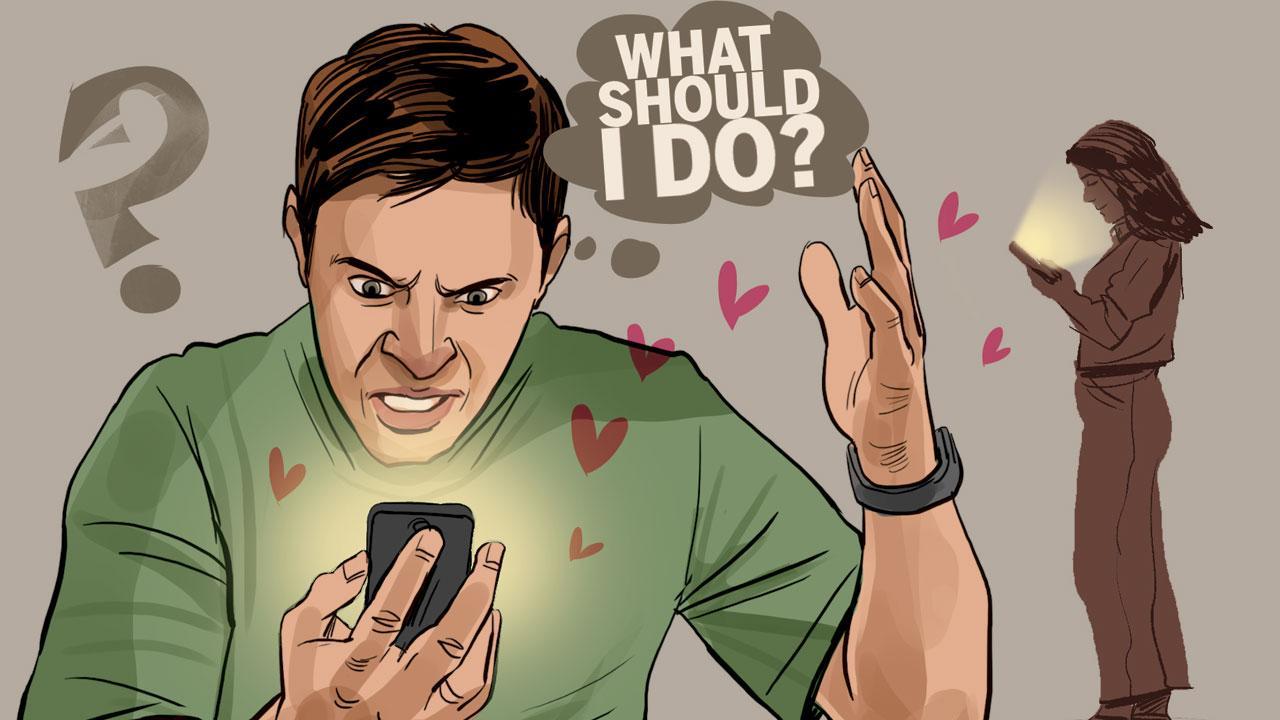 Illustration/Uday Mohite
My best friend's wife has been sending me messages on WhatsApp recently. She has also been commenting on my WhatsApp status updates, which is strange because she is very conservative and has never spoken with me before. Should I tell my friend about this or let it be? I have not responded to any of her messages yet. She has been married to him for 21 years, so this behaviour is hard to understand. What should I do?
It's possible that she simply wants to get to know you better, given that she has been married to your best friend for as long as she has. The only way to make sense of this is to reply and get a sense of what her intentions are. You're doing nothing wrong by responding, because you aren't crossing any boundaries. If something happens that makes you feel uncomfortable, tell her about it politely. Speaking to your friend may cause misunderstandings because you still don't know what this is about and are only making assumptions at this point. You can casually inform him that you are chatting with his wife, if that makes you feel better. Conversations are okay, as long as they don't make anyone feel uncomfortable.
Should I try and convince my girlfriend to get engaged even though she thinks we are not at that stage yet? I have not been more sure of anything in my life before.
If she wants more time, and you're sure, nothing should prevent you from waiting for as long as it takes for her to get used to the idea. The two of you are obviously at different stages of this relationship and rushing it to suit your expectations is unfair. This is a serious decision that should be made as equals, not with one partner pushing for it in the face of the other's reluctance. Showing her that you support her decision can only help your cause.
The inbox is now open to take your most carnal and amorous queries. Send your questions on email to lovedoc@mid-day.com