Sometimes, we all need help from experts because we simply don't have the tools or coping mechanisms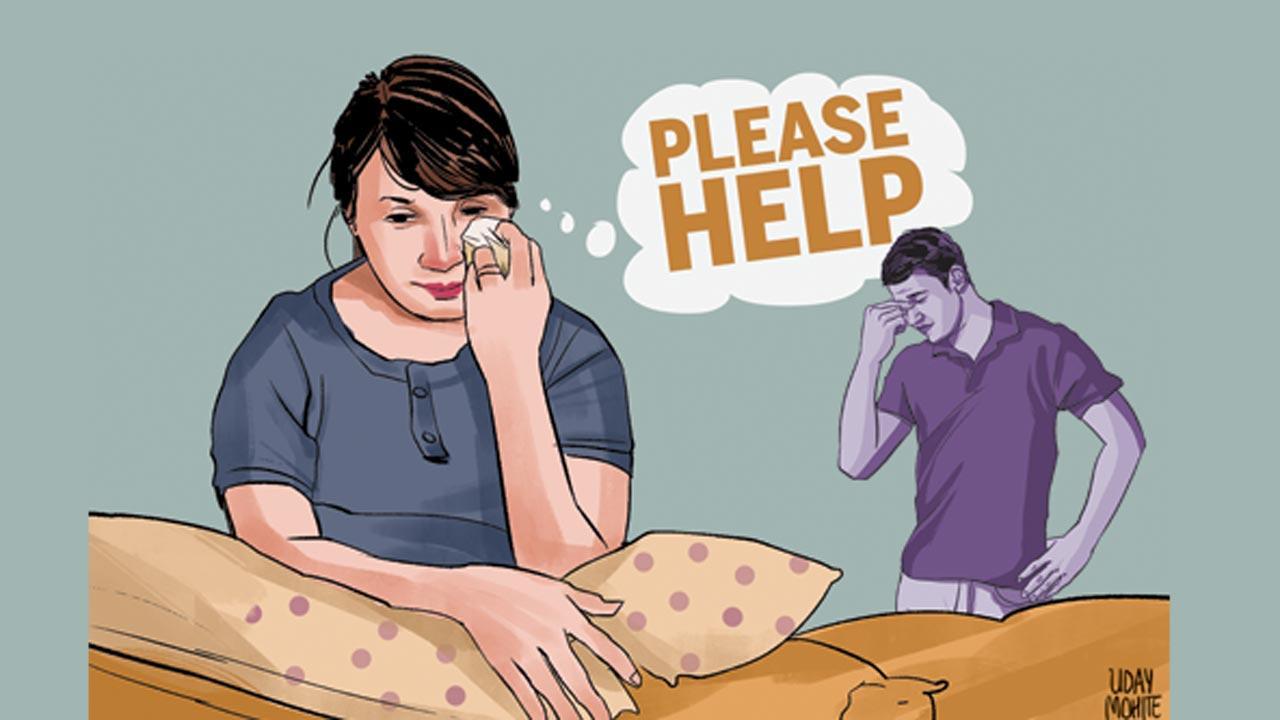 Illustration/Uday Mohite
Listen to this article
We struggle with physical intimacy
x
I am a 25-year-old woman and my boyfriend is around the same age as me. We have been dating for four months and things are great, except that we have a problem with physical intimacy. We can't seem to get comfortable enough around each other, and it is causing a lot of issues because we both worry about whether this means we can't manage this relationship. We have spoken about this often and have also tried a lot of things to feel less anxious, but it is always a difficult thing for us to do. How do we resolve this issue without it turning into a big problem? We are both aware that intimacy is critical for us, and want this to be fixed, but neither of us is interested in speaking to a therapist or counsellor because that is very awkward for us. Please help.
The first thing to accept is that intimacy cannot be forced and will take its time. What matters is how much you enjoy spending time with each other, and whether you both want this relationship to work. Yes, physical intimacy is important, but it can also get in the way if it doesn't happen in its own way and time. I suggest you stop worrying about it and concentrate on enjoying each other's presence instead. Take it one step at a time, and progress with little milestones. If it feels rushed, stop, and watch a movie or something. It takes time for two people to be comfortable around each other because each of you has different anxieties and are stepping outside your comfort zones. Go easy on yourselves and think about why you want to be together. Everything else will fall into place on its own. If it continues for much longer than either of you are okay with, that is when you should seriously consider speaking to a professional even if it's awkward. Sometimes, we all need help from experts because we simply don't have the tools or coping mechanisms. 
The inbox is now open to take your most carnal and amorous queries. Send your questions on email to lovedoc@mid-day.com
ADVERTISEMENT
"Exciting news! Mid-day is now on WhatsApp Channels

Subscribe today by clicking the link and stay updated with the latest news!"
Click here!