Party preps this season are already underway, and adding much-needed impetus to house parties are home bartenders, who have the answers to every living-room need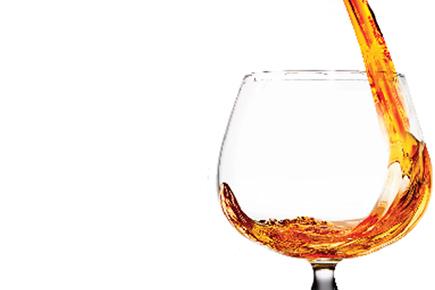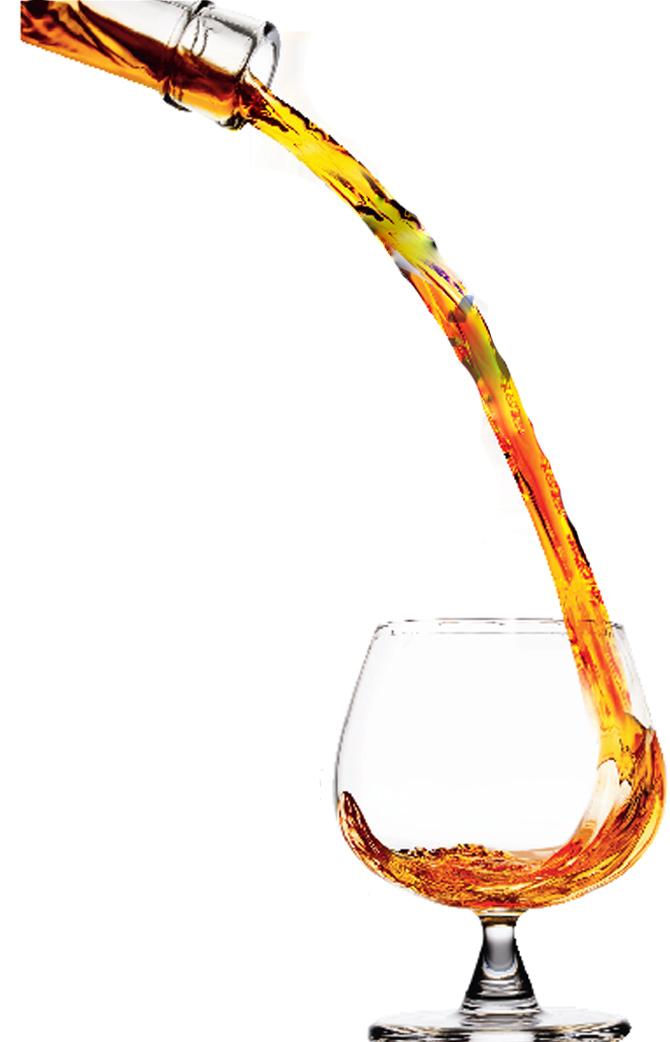 As the footfalls at restobars and pubs take a mild hit due to the current cash crunch spell, house parties are gaining tempo. While we warm up to mid-December, home bartenders in the city are getting busy fashioning out perfectly well-stocked bars straight out of one's living room, terrace or a lawn. They bring to the table a mastery in mixology and even flair — what bartending stunts are called in industry parlance — and, a knowledge of spirits, that's imperative to hosting such parties. They don't get into sourcing the booze, however, they help their patrons plan the drinks from scratch, right from the selection of brands, working on themes if need be, and, of course serving the drinks. Their business model is supported entirely by word-of-mouth — none of them advertise. As the high of the season sets in, we bring you some sought after names that have all the boozy answers.

A batmobile for parties
After doing his masters in mixology from New York, Mumbai boy Gaurish Rangnekar identified a need gap in the house party scene. "Nobody seemed to be offering a holistic, premium bar set up that would be a one-stop shop for bartending needs. That's where the idea of the Barmobile sprang from," says the owner of the company that turns five next year. They cater to a premium clientele that includes Bollywood and sports stars as well. "We have a compact unit that comes with everything, including ice to specialised glassware. It's easy to lug around, fits into a wheeled suitcase. Now we have units to suit various home decors — like a wood-finish one and one in white leather," adds Rangnekar.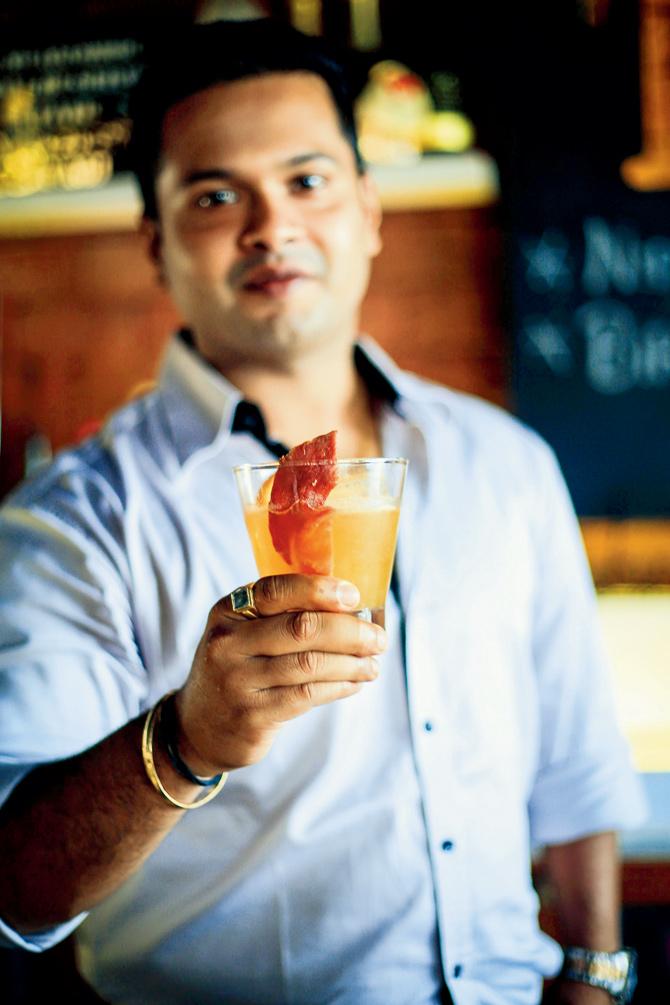 Gaurish Rangnekar
ADVERTISEMENT
The hiring charges range from anywhere between Rs 7,000- Rs 10,000 for the evening. The set-up takes only 30 minutes and for a crowd of 60, there'll be two mixologists. "I've trained my bartenders personally, and each has an advanced knowledge in mixology. Also, there's no cut-off time. My boys stay till the party lasts. We all know people here turn up late for parties, most times the party only begins at 11," he says.

There's an elaborate consultation process before the preps begin. "Sometimes we work on themes, too while planning the menu. We did an elite martini party called Shaken Not Stirred, a Caribbean party where only tropical cocktails were served, we have also done jelly caviars, magic mohitos and smoked cocktails. Clients are discerning, always looking for sophistication and novelty," he says.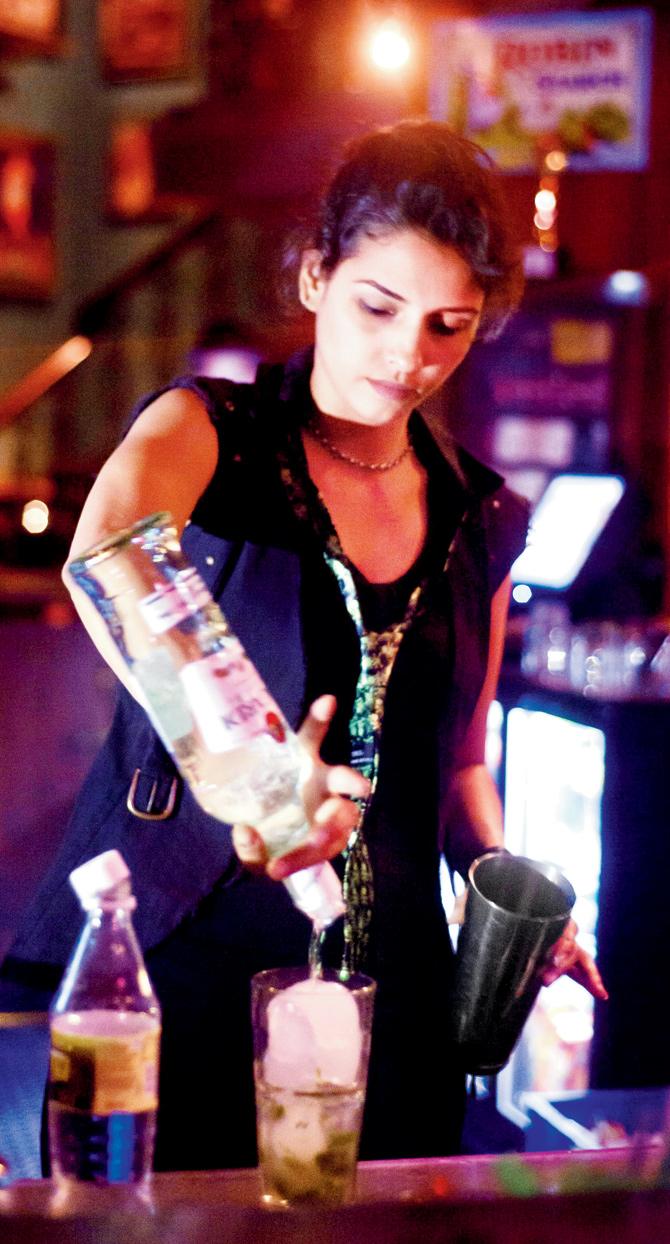 Ami Shroff likes to reach the venue an hour before the party starts
Keeping it fresh
When we speak to Ami Shroff, she's just got done with a gig at Shimla and after a day's rest at Chandigarh is prepping for a wedding at Delhi. It's what the 31-year-old who has been bartending for 14 years now loves the most about her job.
Shroff, whose career in bartending began as a side job while still a student at Jai Hind College, says it was the Tom Cruise starrer Cocktail that piqued her interest — "I practised two-three moves of flair from that movie with 500 ml plastic bottles at home" — and a gig in Goa, where she assisted a bartender, sealed the deal. Today, private parties account for 20 per cent of her gigs that include weddings, birthday parties, anniversary celebrations and corporate events.

"The smallest private party I have been to had 20 guests," she says, adding that even then, the budget never changes. "Then it's either for a special occasion or a specific guest. You just get something more fancy," she adds.

With a smaller guest list one can experiment more. What she does ahead of her gig is ask for some ingredients to be prepared, so that she can play around with the cocktails. Fruity and refreshing are her go-to words. "For instance, I would like to make the classic mojito served with a fruit of your choice. It is the fruit in season — water melon, strawberry etc. I don't like using sweetners. I would rather have a syrup of natural jaggery or honey fresh fruit jam or maple syrup," she says.

Another drink she loves to experiment with is hot/cold spiced toddy with spices. It can be brewed with apple juice, cinammon, clove or ginger. While there's a menu that's handed out, there's room for experimentation and entertaining requests.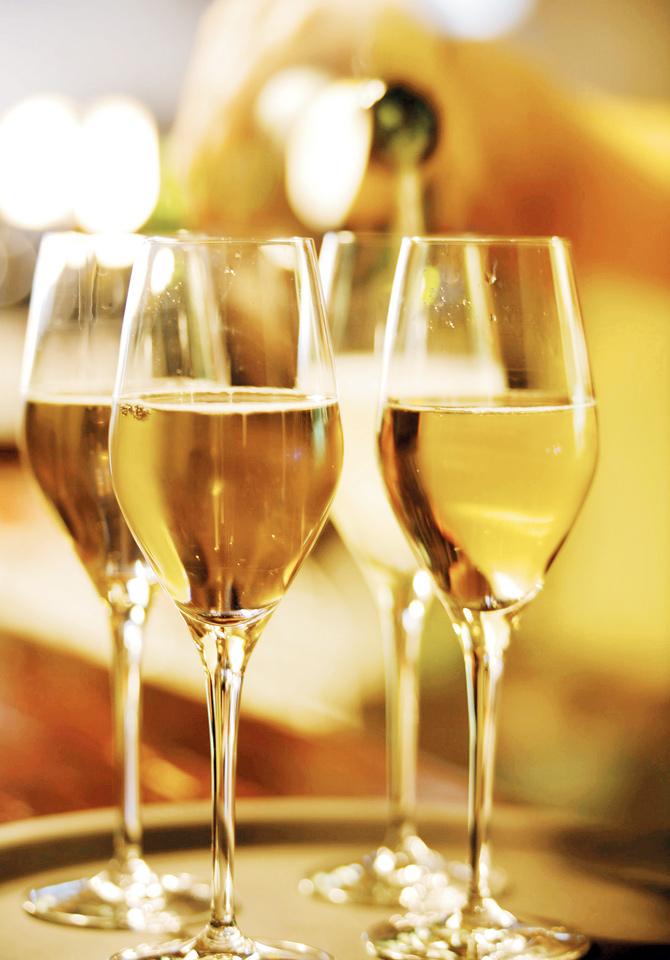 Recently, Pereira did an all-champagne party for a patron
Today, Mumbai knows its alcohol a lot better
Grenville Pereira's home bartending services in the city date back to a time, about 20 years ago, when house parties weren't even that common. He's one of the top names in the game today, his patrons spread around the city, but particularly from the "party pockets" as he likes to call them — Bandra, Juhu, Andheri and south Mumbai.
He says, "People here know their drinks. While we mostly design our menus, a gentleman who hired us recently, designed all the cocktails himself as he wanted them a certain way. That's always a nice thing to see — a patron who is interested and involved. Things have changed now. There was a time when people didn't know beyond margaritas and whiskeys. Then gradually came in the wines followed by the the vodkas. And now, it's the malts that are taking over. People know a lot more about alcohol today than they used to 10 years ago, they are particular about what is served and how it's served, which makes our job more interesting and fun."

it's all about flair
Twenty-seven-year-old Pankaj Kamle is a Guinness record holder for most number of above-the-shoulder cocktail flairs in a minute. He now runs his own bartending and mixology company called Flair-O-Logy. He started off as a student of hotel management, when he'd bartend as part of his curriculum.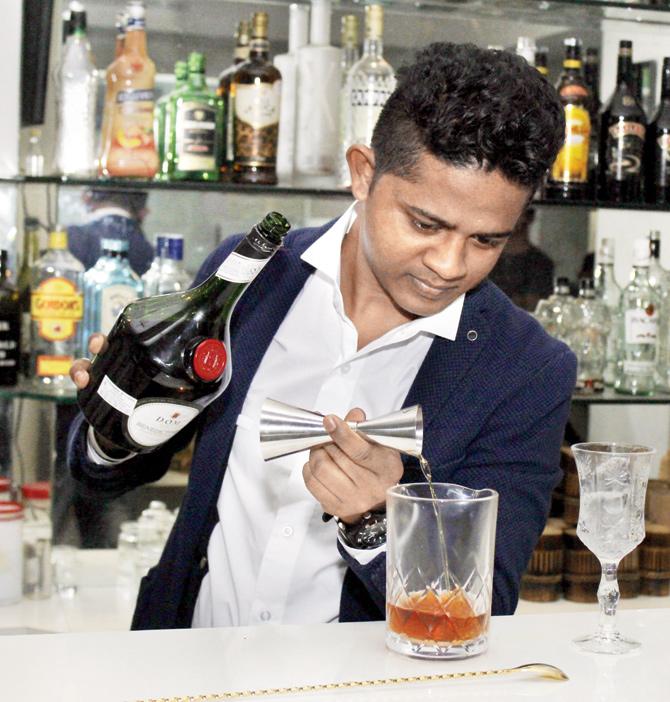 Kamle holds a Guinness record in flair bartending. PIC/POONAM BATHIJA
"People would chat me up at the bar, keep the contact and later hire me for a house party. It was always a potent market. In our set-up, we offer two options where one can either hire a bartender or a package that also includes soft drinks and juices, for a crowd of not more than 50," says Kamle. They provide consultation, glassware and ice, but not a bar unit. "Our USP is flair, we like to play around with the drinks, add some theatre to the party. We bring in the whole gamut of molecular mixology, with props like syringes and electric ice-cubes that shine like disco lights. Themes are always fun to work with. For instance, if the theme is retro, we'll keep a certain colour palette of drinks in mind. Even the glassware, straws and stirrers would be retro-themed as would be the drink names, recalling the universal legends of the 60s and 70s," says Kamle, who has also done Bollywood, casino and carnival themed parties.

Usually, their services can be hired for five to six hours, for anywhere between Rs 2,000-Rs 4,000. And, if one wants some Guinness record bar stunts at their party, then Kamle himself would do the honours for a cool Rs 30,000-Rs 40,000.