Today, Mumbai's Jewish community brings out the halwa to share with friends and family in celebration of the New Year, Rosh Hashanah. Here's what else is on the table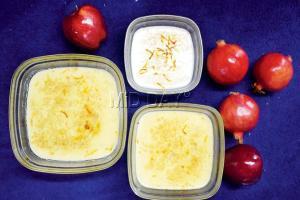 Eddna Samuel's halwa recipe involves using china grass (agar-agar). Pics/Ashish Raje
Chef Moshe Shek's family moved to Mumbai three generations ago from Iraq. As a child he remembers visiting the Magen David Synagogue synagogue in Byculla and being surrounded by a large group of people, making the new year celebrations a grand affair. Today, however, the population of Baghdadi Jews in the city has dwindled to 50, with most families having relocated to Israel.
"Growing up in Byculla," says Shek, 50, "we lived in a neighbourhood with a large Baghdadi population. Shepherd Road, Nagpada and Clare Road had a lot of Jews and we all went to the Magen David Synagogue during festivals. Those were wonderful days and, not so long back, when we would rush in early on New Year's day to hear the shofar (Rams horn) being blown. I still have very fond memories of visiting our relatives in the nearby lanes and we would hear singing from all the homes as we walked passed them during the festive days."
ADVERTISEMENT

Eddna Samuel's halwa recipe involves using china grass (agar-agar). Pics/Ashish Raje
As per Judaism, it takes 10 men to start a prayer, and sadly there aren't that many Baghdadis left in the city. Shek adds, "Today I spend New Year's Day with my mother and with the entire Jewish (mix of Baghdadi and Bene) community in Mumbai. Though few in number, I feel it is important that we share the table together and celebrate the festival in community spirit."
New Year celebrations for Jews begin the day before. Shek's family, on the eve of Rosh Hashanah, share in a large communal dinner which takes place at the Keneseth Eliyahoo Synagogue at Kala Ghoda. "Post the traditional rituals — blowing of the Rams Horn, prayers and then dipping pieces of apple in honey, bread in salt and sugar and fresh fruits we have our dinner which is a good mix of traditional Baghdadi dishes."

Leya Elias
A few of the dishes include Kubba — a pan-fried circular pattie made from rice flour stuffed with kosher meat; Mahasha — capsicum or tomatoes stuffed with Indian style vegetarian stuffing; Alu Chop — deep fried potato with batter and Roast Chicken with vegetables and gravy which is made using kosher chicken.
Shek also prepares a honey cake which is a super rich oil-based cake filled with apple jam. "The apple jam is made with the addition of clove and cardamom following Iraqi traditions. The food is made keeping in mind that the main meal consists of meat and, hence, none of the sweets or breads or cake can have any dairy product keeping up with Jewish dietary kosher laws."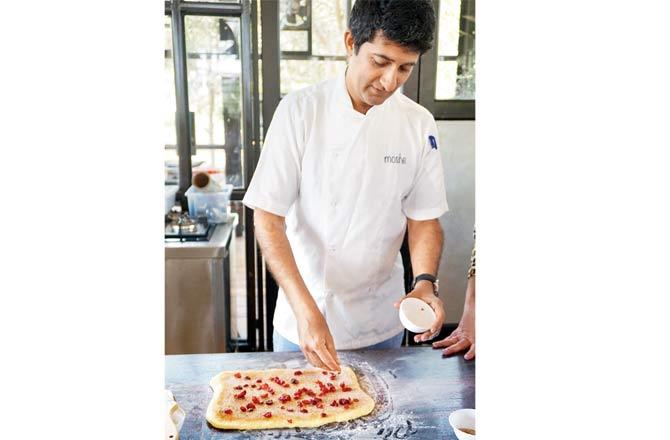 Moshe Shek says the family dinner is always a good mix of traditional Baghdadi dishes
Le Shana Tova
Parel resident Eddna Samuel remembers traditional Rosh Hashanah celebrations as an affair that lasts for two days. "After prayers on the first day, we wish each other Le Shana Tova (for a good year) and exchange the halwa. Candles are lit in the evening and blessings are recited. These two days are spent at the synagogue and feasting with loved ones." A media professional, Samuel adds that at the end of the service, the community attends a Tashlich service (Sea prayers) "where we cast away our sins."
The halwa, she says, is made with the cornflour and milk of the buffalo or cow. Coconut milk is added by them instead of dairy to stick to the kosher dietary restrictions. "This is cooked with sugar and cardamom until it thickens. It is spread on a tray and decorated with pistachios, almonds and other nuts. Once cool, it is cut into pieces."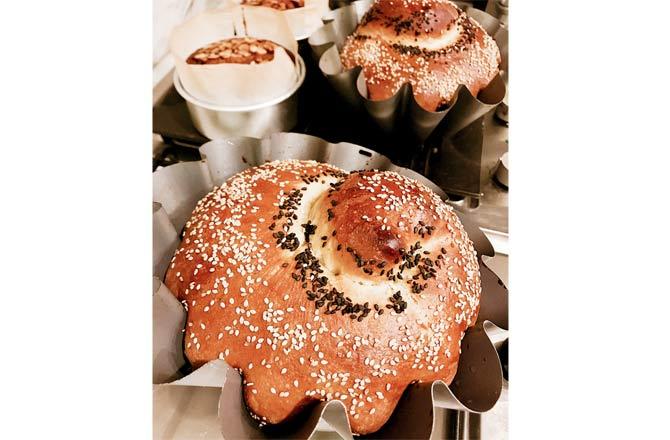 While the traditional recipe would take three days to make, Samuel's quick and hassle-free recipe involves using china grass (agar-agar) or vegetable gelatin, which cuts the cooking time to 20 minutes. Traditionally, when families and friends meet for New Year's they exchange the halwa made at home. "Food is the central theme, and we have lovely traditions and meaning associated with the food we eat on Rosh Hashanah. One of my favourite desserts is the quintessential Bene Israeli halwa, which is made fresh at home for the New Year."
With love from Cochin
Leya Elias, 26, counts herself as one of the only 26 Cochin Jews in the entire country. Considered one of the first few Jews to have arrived in India; Cochin Jews are said to be the descendants of traders from the time of King Solomon's reign. Elias moved to Mumbai six years ago to work for a non-profit organisation in the
welfare sector.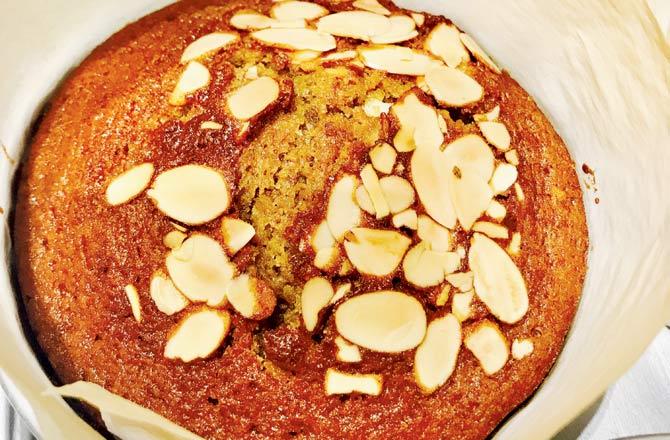 "Similar to the Bene Israeli group in Maharashtra, us Cochin Jews from Kerala have also adopted the customs of the land. We even use our father's name as the last name." Her father, she says, came to Mumbai to find a bride and met her mom, a Bene Israeli. Their traditional spread, says Elias, is similar to the Jews world over. But, there is, she adds, a heavy local influence and, thus, there are a number of meat and fish-based curries that one will find on the table during Rosh Hashanah.
Aside from Kubba, she says, you will also find Pastel — pan-fried spring rolls with meat filling, where the batter is spread like a pancake (outer layer) and the stuffing is placed on it and folded into half making a roll out of it. The Cochin Jewish dishes that are made for dinner include onion rings filled with rice dipped in a soup called Ulli Narachathu and Fish Pulichida. The tamarind based curry for the Pulichinda is made separately with mint leaves and local spices. Alongside, a locally sourced fish is fried to be added to the curry later. Both these curries are paired with plain rice and are quintessential Jewish dishes from Kerala.
As for desserts, Elias says, "During Rosh Hashanah, we eat a lot of fresh fruits and thus, there are no traditional sweets that make it to the feast. A few people do make payasam but that's made from coconut milk as we don't mix milk with our meals." Traditionally, each Jewish meal is supposed to be Kosher and as per that rule, they do not mix their meats with any dairy product. That also includes ghee! Most of their desserts, if fried are made using refined oil. While for the past few years Elias has been heading back home for Rosh Hashanah, this year, she plans to stay back in Mumbai and celebrate the day with her friends from the Jewish community here.
A Mumbai home
Judaism is believed be one of the first few foreign religions to come to our country. In Mumbai, a majority of Jews fall under the Bene Israel (Jews who lived by the western coast and worked as oil pressers) community and are settled in Alibaug. The community found its way to Alibaug and Mumbai via Konkan and thus a lot of Bene Israel have Marathi last names. Baghdadi Jews who migrated from Baghdad and settled along the trade routes around Indian Ocean, came to India around the 1800s and settled around Surat.
The Grand Ceremonial Feast
While each community has its own addition to the spread, a few things on the table remain common.
. The apple dipped in honey signifies the sweet start to the New Year
. String beans, signifying that Jews will multiply
. Pomegranate to multiply the blessings like the seeds and voices "our merits be many like the (seeds of the) pomegranate"
. Spring onion or leeks to cast away enemies
. Spinach meaning that enemies would retreat and 'not win against us'
. A round challah braided bread made from eggs, water, flour and salt signifying continuity of the Jewish people
Order these
1) Chicken soup with matzo ball at Cafe Zoe
2) Fritto Misto at CIN CIN
Catch up on all the latest Mumbai news, crime news, current affairs, and also a complete guide on Mumbai from food to things to do and events across the city here. Also download the new mid-day Android and iOS apps to get latest updates