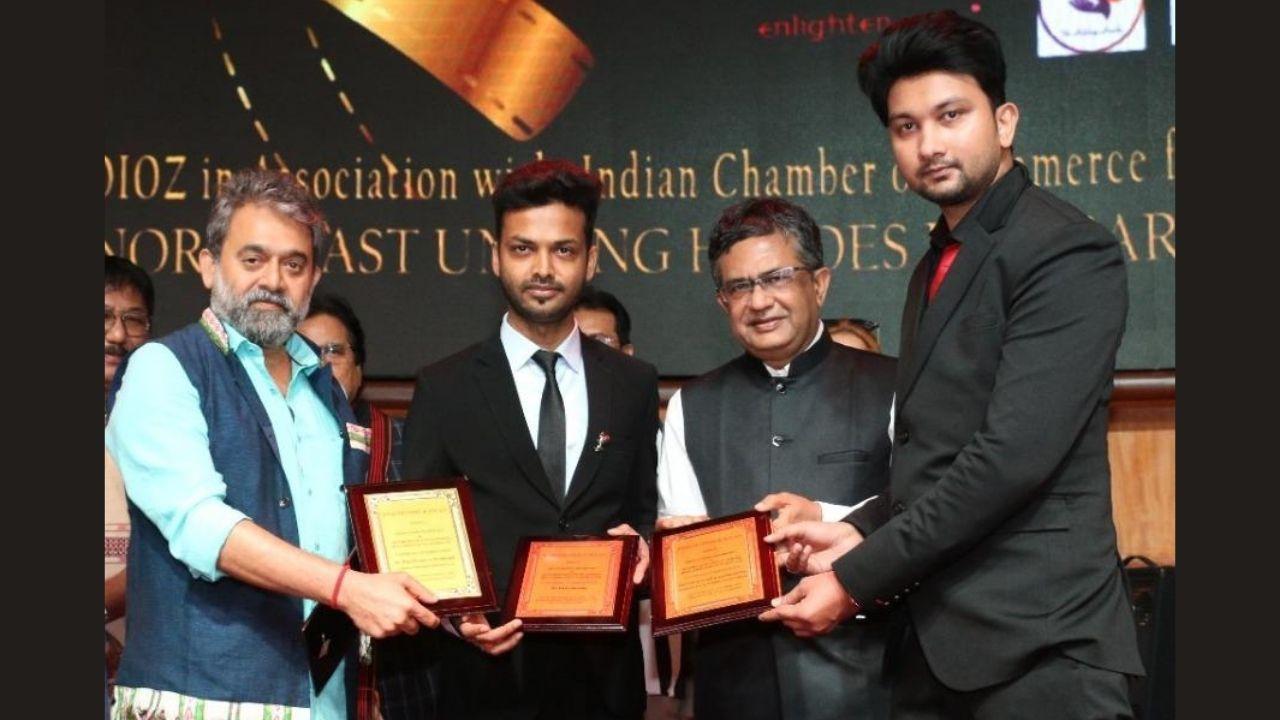 Arc Technologies and Institution has been recognized as the Best Training Institute award by the Bombay Stock Exchange (BSE). Shri Ashish Kumar Chauhan, CEO and Director, BSE, bestowed the award to founders of the Nagpur-based IT institute, Vicky Gawande, and Goldy Sahuon May 12, 2022.
The Indian IT software and service industry has emerged as one of the country's fastest expanding sectors. The IT industry accounted for 8% of India's GDP in 2020, and that percentage is predicted to rise to 10% by 2025. Over time, India's digitally skilled pool has expanded to account for over 75% of global digital talent. Education plays a key role in achieving success in any field. But, it is becoming increasingly expensive, in the technical sphere, preventing impoverished students from obtaining quality IT education. The problem faced by such students is what prompted the launch of Arc Technologies and Institutions in 2015 to provide high-quality and affordable education in the IT sector. 
ADVERTISEMENT
Vicky Gawande founded Arc Technologies and Institutions with an Rs. 4000 initial investment as he wanted to build a technical training institute that will provide high-quality IT education at the most affordable fees anywhere in Maharashtra. He and Goldy Sahu then hired skilled educators and developers to help them establish an ideal IT institute that has placed many of its students in top IT companies in India. 
Vicky Gawande had earlier spoken on what motivated him to launch Arc Technologies and Institutions. He said he noticed that technical training was highly expensive in 2015 in Nagpur and that the majority of students were relocating to Hyderabad for training. That is what prompted him to establish Arc Technologies and Institutions for high-quality and affordable IT education in Maharashtra.
Why Arc Technologies and Institutions deserves the Best Training Institute award 
There are several key features that make any organization an industry leader. Here is what makes Arc Technologies and Institutions the best IT training center. 
Faculty and courses 
The instructors and developers at Arc Technologies and Institutions are globally accredited by prominent MNCs and have over 10 years of experience in their professions.
The institute has been providing inexpensive and excellent training to students and working professionals since its inception. The institute offers a wide selection of customized training programs in the domain of your choice. These adaptable training programs have been designed to match the criteria of the most in-demand IT occupations. Arc Technologies and Institutions provides technical training in a range of fields, including Salesforce, Python, Web Development, Cloud, Mean Stack, and others.  
Job placement
Since its inception, the institute has also assisted a large number of students in advancing their careers by gaining positions in leading IT organizations. In fact, Arc Technologies and Institutions has helped over 650 students find their dream jobs, and this figure is continually growing. The institute has so far helped many of its students get jobs in top MNCs like Accenture, Cognizant, TCS, HCL, and even Google.
Mission of the founders 
Vicky Gawande and Goldy Sahu built the institute with the aim to empower aspiring students with the highest quality technical training and placements at the most inexpensive costs.
Vicky Gawande is an expert in Professional Forex Trading, Training, Mentorship, and Business Management. Goldy Sahu is a qualified Spring Framework Specialization certified, Full Stack Java Developer, and certified investor with over five years of Java and Android programming expertise. The contribution of both these young and dynamic founders of Arc Technologies and Institutions to India's IT education sector has been outstanding and remarkable. Their achievements at such a young age show their undivided attention and commitment to their goal of providing high-quality IT education that every student can afford.
The Best Training Institute award is just another feather in Arc Technologies and Institutions' cap, as it has earlier too been awarded for its efforts in IT education. The institute won the Mid-day Icons award for affordable and top-quality IT education in December 2021. Vicky Gawande was also honored with the Entrepreneur of the Year award by Hon. Governor of Maharashtra, Bhagat Singh Koshyari, in February this year. After winning the Best Training Institute award from Bombay Stock Exchange, Arc Technologies and Institutions is set to realize its dream of becoming the greatest technical training institute in India. www.arctechs.in