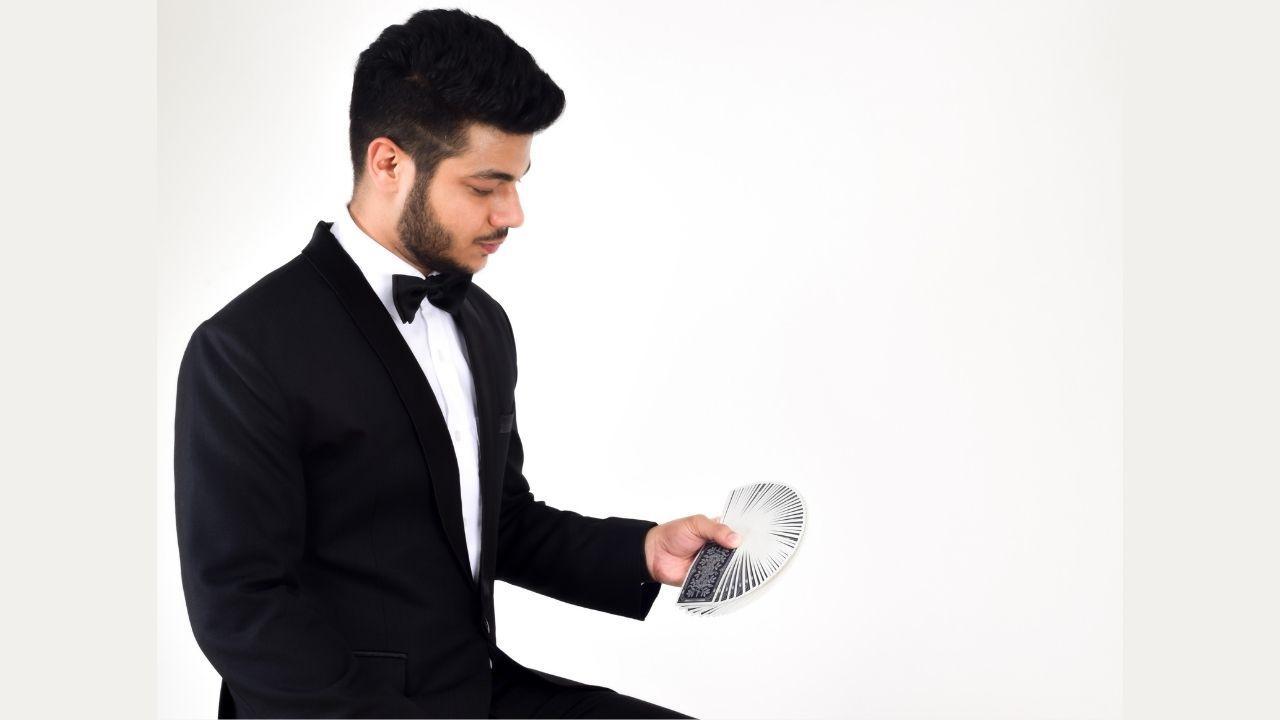 Sanchit Batra
Sanchit Batra is a 27-year-old comic mentalist & a magician by profession who can perform on the spot & can make an ordinary thing change to extraordinary with just a flick of the fingers. He is engorged passionately in his art from the past 10 years and has been doing shows around the globe. He has successfully covered 100+ shows across the country.

After 10 years of self-study on this subject and watching tons and tons of YouTube videos on the human brain and reading books, he has gained this art & call this modern art the form of Magic.  
Since childhood, he loved to entertain people and make them laugh & smile by doing some silly stuff. He always wanted to be a joker or a clown, also thought of being an actor and later landed up becoming a magician. He has a natural tendency to add humor in anything and everything.
He has been a TEDx speaker and internationally recognized for releasing two original international magic effects which are successfully selling on different magic platforms in America. He has also been invited by many Bollywood celebrities to perform on various occasions. Some of them being, Sunny Leone, Guru Randhawa, Tony Kakkar, Raj Kumar Rao, Tulsi Kumar and Himanshi Khurana.