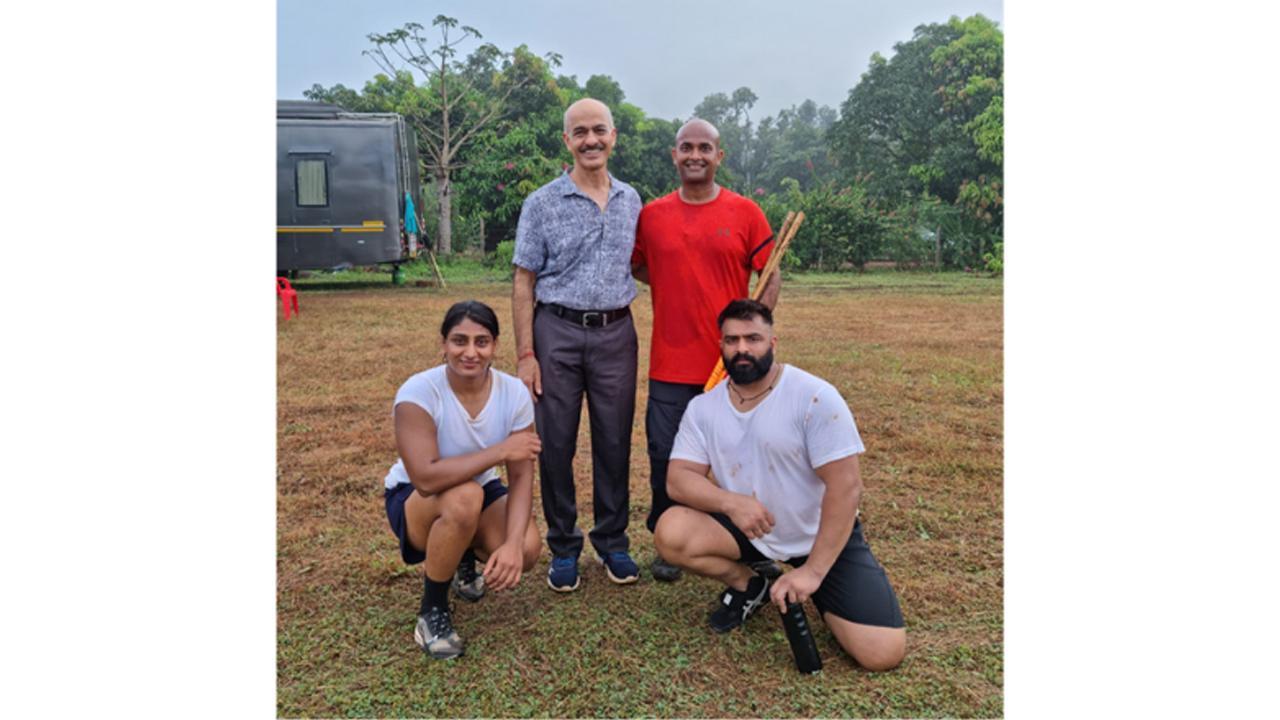 Empower Activity Camps
Empower Activity Camps is the one-stop solution for location scouts that search for interior and exterior venues for any kind of shooting. This place offers various adventurous and fun activities and provides aesthetic Outdoor Shoot Locations along with all the facilities required for shooting Ad Films, Reality Shows, Web Series, Documentaries, Pre Wed-Shoots, etc.
Perfect Place for Shooting
Empower Activity Camps is situated amid scenic nature and is completely safe for shooting. The best part about this property is that it is in perfect proximity to the beautiful cities of Maharashtra. It is just 120 kilometers away from Mumbai and is approximately 100 Kilometers away from Pune. The property has multiple locations like open ground, lakes, river, villages, hills, activity areas, etc to easily build your sets.
Talking about the property, the founder Col Naval Kohli shared, "We aimed to build a camp that includes exciting activities amidst scenic landscape so that it becomes a perfect place for shooting. As Empower Activity Camps is located near the film city of India, it becomes easy for people to commute from there for shoots. We tried to incorporate as many variations in our property as possible so that crew can easily build sets. We also have endless activities to ensure that anyone who comes to our place has a time full of leisure. "


Shot Reality Show India's Ultimate Warrior
The reality television show India's Ultimate Warrior, produced by Base Films which premiered on Discovery Channel lndia was also shot at the Empower. Fan's favorite Bollywood actor and Martial Art expert Vidyut Jammwal was the Dojo Master in this Warrior theme reality show. The sets were based on an ancient Martial Arts Dojo and the setup was done magnificently at the Empower Activity Camps.
Due to the huge and different locations at the property, it became easy to create the whole scenario and it gave the perfect vibe of an ancient Martial arts Dojo. Along with Vidyut, four other great mentors from across the world were also part of the show. In this six-episode show, all the participants had to go through numerous challenges to demonstrate their skills and to prove that they are the ultimate warrior.
India's Ultimate Warrior Mentor Shifu Kanishka along with Anil Bhasin, MD of Empower Activity Camps


Adventure Activities at Empower Activity Camps
Another idea behind starting the Empower Activity Camps was to build team spirit by making people participate in different activities together. They conduct Outbound training for corporates, colleges & schools, excellent training infrastructure exists for the same and senior trainers who are experts in this field conduct these trainings. Adventure activities are another part of this camp and they have activities like Rock Climbing/Rappelling, Burma Bridge, Zip Line, Wall climbing/Rappelling, Target Shooting, and many more.  Such activities keep the thrill and enthusiasm alive. The camp is located at the perfect location where you can spend some quality time with family and friends in nature. The crew members, after wrapping up the schedule, can enjoy all kinds of fun activities at this place.
Amenities at Empower Activity Camps
After the hectic schedule of shooting at various locations, all you need is a comfortable space to rest. Empower Activity Camps holds the capacity to accommodate over 120 people. They have six AC cottages, twenty Swiss Cottage tents (AC/Air Cooled), two large dormitories (AC), dining areas, and a large conference hall. All accommodation has attached toilets and their impeccable standards of maintenance ensure that everything is always sparkling clean. You can stay comfortably with all the crew members and all you have to worry is about your script and shooting schedules. Everything else will be taken care of by the staff members efficiently. Their hospitality and helpful staff will make you fall in love with this place. 
With the motto 'Learn and Leisure' the team at Empower Activity Camps works passionately to make their customer's experience unforgettable. They provide the best facilities at an affordable price. They have given a memorable experience to around 2 lac customers with the help of their 90+ years of collective experience. So, next time you are searching for a property to shoot or are planning a getaway, you know that Empower Activity Camps is the best destination for you.