The claim process is the same as normal health insurance, and you can get a cashless claim processed if you visit a network hospital of your health insurance company.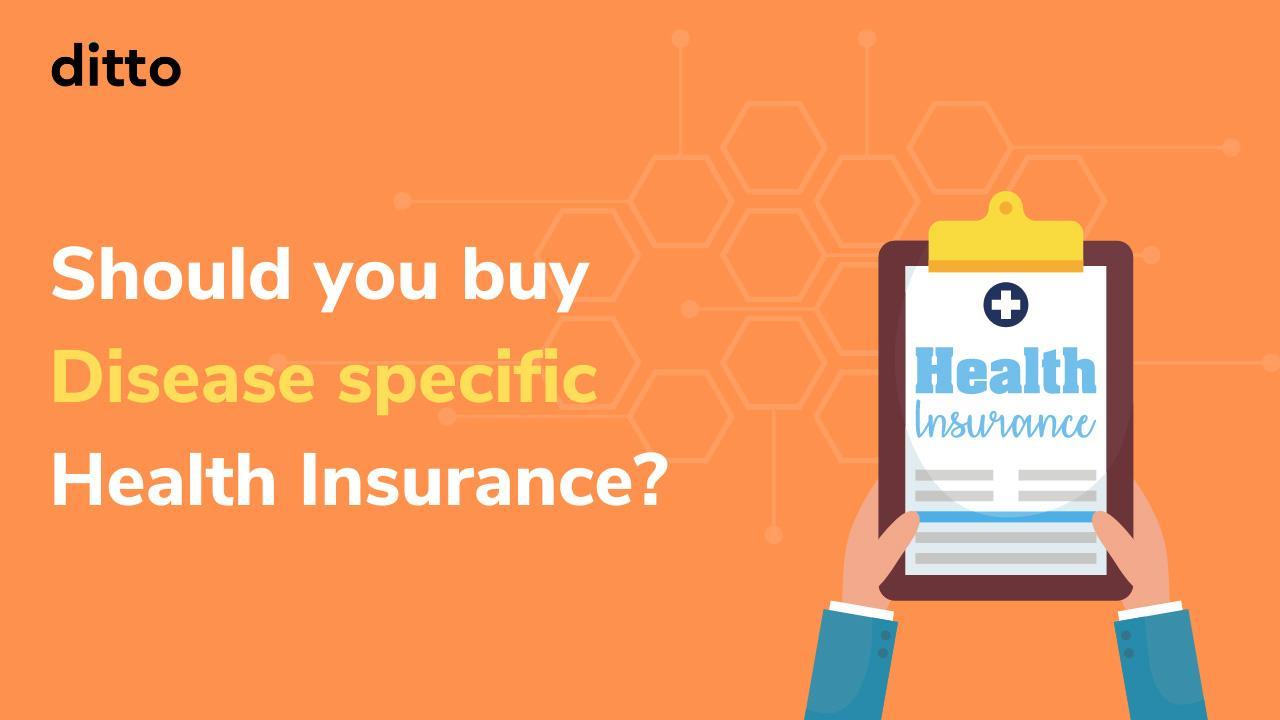 Ever heard of Dengue insurance, covid insurance, etc.? But do you need to buy one if you already have comprehensive health insurance? The short answer is no. Health insurance, in most cases, already covers all these specific use cases and more. So you don't need another disease-specific health insurance.
So, why have these products been created by health insurance companies?
Insurance penetration in India is very low, and people are less aware of the features & importance of health insurance. We are still more reactive than proactive regarding hedging our risks. So when we witness the proliferation of disease around us, we want to be protected from it. Our recency bias clouds our judgement, and whatever takes our majority mindshare is the only risk we plan to protect ourselves from.
But that's not it.
These specialised products are also far more affordable, and most people don't want to spend too much on insurance. Enter byte-sized insurance plans!
It is important to understand the role of health insurance in your financial planning.
Different disease-specific health Insurance
1. Dengue health insurance: It is an insurance plan that covers the medical expenses incurred to treat dengue fever. It also covers outpatient treatment costs like medicine costs to treat dengue, charges for diagnostic treatment, etc.
2. Covid Health Insurance:Millions of people have been impacted by the COVID-19 pandemic, and the expense of treating this condition can be high. Medical costs incurred in the event of a COVID-19 diagnosis are covered by a COVID-19 health insurance plan. This can include the price of a hospital stay, doctor visits, lab tests, and other COVID-19 treatment-related medical costs. The policy might also cover costs associated with quarantine and alternate forms of treatment, like telemedicine.
3. Accident Insurance: Accidents can occur at any time and might incur high medical costs. Medical costs incurred as a result of an accident are covered by an accident insurance policy. This can include the price of a hospital stay, doctor visits, lab testing, and other medical costs connected to the injury's treatment. Permanent disability and accidental death coverage may also be included in the policy.
Why do we need disease-specific health insurance?
1. Increase insurance penetration: The byte-size insurance plans are affordable and don't have no lock-in or waiting period. Users may even drop the plan next year. Not all of this is good, but they make these products more lucrative for price-conscious users. You also get the tax deduction under section 80D.
2. Outpatient treatment cost: Traditional health insurances generally cover only inpatient hospitalization cost. But disease-specific plans can cover outpatient expenses like medication costs to treat the disease and diagnostic charges.
3. Reduces epidemic conditions: Covid has proven that it is important to break the chain of disease and covid specific plans gave the majority of people access to quality healthcare in a dire situation.
4. More affordable: As the plan covers one specific use case, they are less riskier for Insurance companies and hence much more affordable in terms of the annual premium.
Disadvantages of disease-specific health insurance
Health risk hedging for only one use case: Health Insurance generally covers hospitalization expenses for most diseases. A disease-wise specific health policy is only hedging your risks against one specific use case. The probability of getting impacted by one such disease is very low. Insurance as a product should be broader in their ambit than specific. This is the biggest flaw of such plans.
Not appropriate for long-term protection: Disease-specific health insurance plans are frequently made for short-term coverage, thus they might not be appropriate for people looking for long-term coverage for a particular medical condition.
Conclusion
Disease-specific health plans have their use cases. You can consider them positively if you don't have health insurance and you have a history of some particular disease like diabetes or if you are exposed to an environment that can induce a specific disease like Dengue.
Buying health insurance is difficult, here is a guide on Health Insurance that covers all basics for you.
Frequently Asked Questions
Will the claims be cashless for these policies?
The claim process is the same as normal health insurance, and you can get a cashless claim processed if you visit a network hospital of your health insurance company.
Given that I live in a tier 2 city, is a Disease-Specific Plan sufficient?
A disease-specific plan is typically purchased as protection against a widespread sickness or in the event of a family history of an illness. It is not deemed sufficient because it won't protect you from hospitalisation instances for a variety of causes. You can choose an insurance based on the typical medical expenditures in your city since you live in a tier 2 city.
What medical costs are covered by health insurance policies that are disease-specific?
Health insurance plans that cover a certain disease or condition may cover hospitalisation charges, doctor visits, lab testing, and other medical costs associated with that ailment. Additionally, pre- and post-hospitalization costs, home nursing care, and ambulance services can also be covered under the policy.