Even in the absence of a sensible script, 'Do Lafzon Ki Kahani' could have been a tender and tear-jerking film if the director Deepak Tijori had a less absurd script and a little more sensitivity at his disposal. Randeep Hooda and Kajal Aggarwal look great together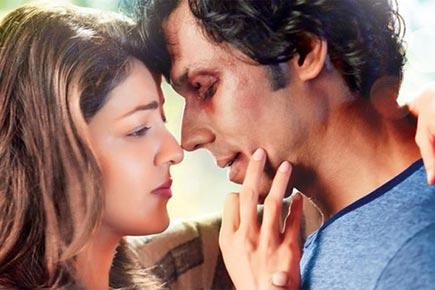 'Do Lafzon Ki Kahani' - Movie Review
'Do Lafzon Ki Kahani'
U/A; Romance-drama
Director: Deepak Tijori
Cast: Randeep Hooda, Kajal Aggarwal
Rating: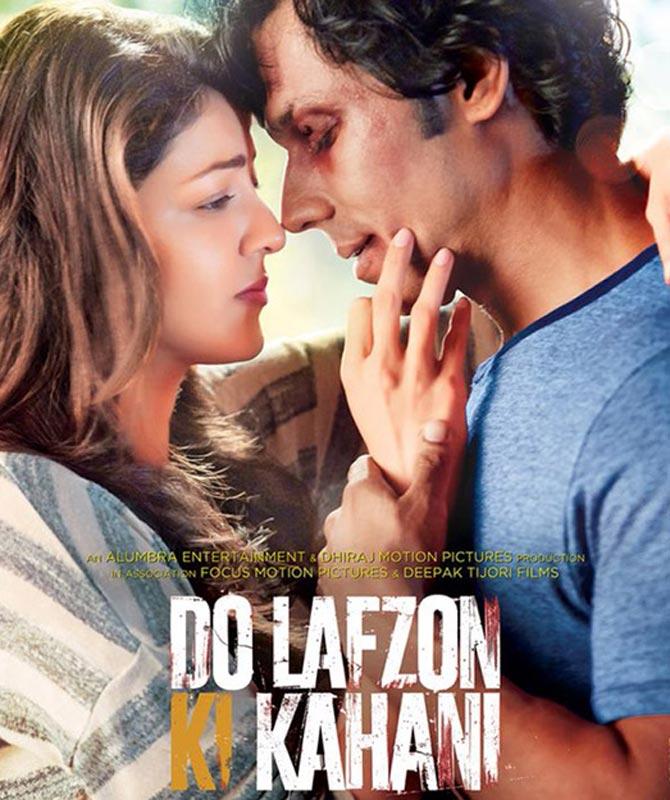 'Do Lafzon Ki Kahani' poster. Pic/Santa Banta
A blind girl, Jenny (Kajal Aggarwal), gets out of her suitably well to do pad in the dead of the night and walks at least for fifteen minutes to watch a TV serial in a watchman's cabin. Why? Please don't ask. This logically impaired film, an official remake of a Korean romance, 'Always', throws many such 'huh why?' moments at us in the course of its two-hour duration.
So in this cabin she meets Suraj (Randeep Hooda), the gruffy man with a heart of gold who gets nightmares because of a dreadful past. Suraj aka storm is a boxer turned watchman and he seems mighty confused about what he's doing with his life.

So, the grunting boxer and irritatingly voluble girl, who's better turned out than most women with sight, fall in love in that cabin when they are in the midst of watching a serial. Now it's his duty to protect her and to restore her sight, he needs money. He decides to go back to the boxing ring.
Even in the absence of a terribly sensible script, this could have been tender and a tear-jerking film, if the director Deepak Tijori had a less absurd script and a little more sensitivity at his disposal. Hooda and Aggarwal look great together. While Aggarwal is limited by her confused character sketch, she manages to do a sincere job. It is to Hooda's credit that he gives a convincing performance even in this mish-mash of mush. He looks the character of the boxer he plays and is a delight to watch, especially in romantic scenes.