Following the release of the quirky trailer,  makers of 'Afwaah' have now released the song from the film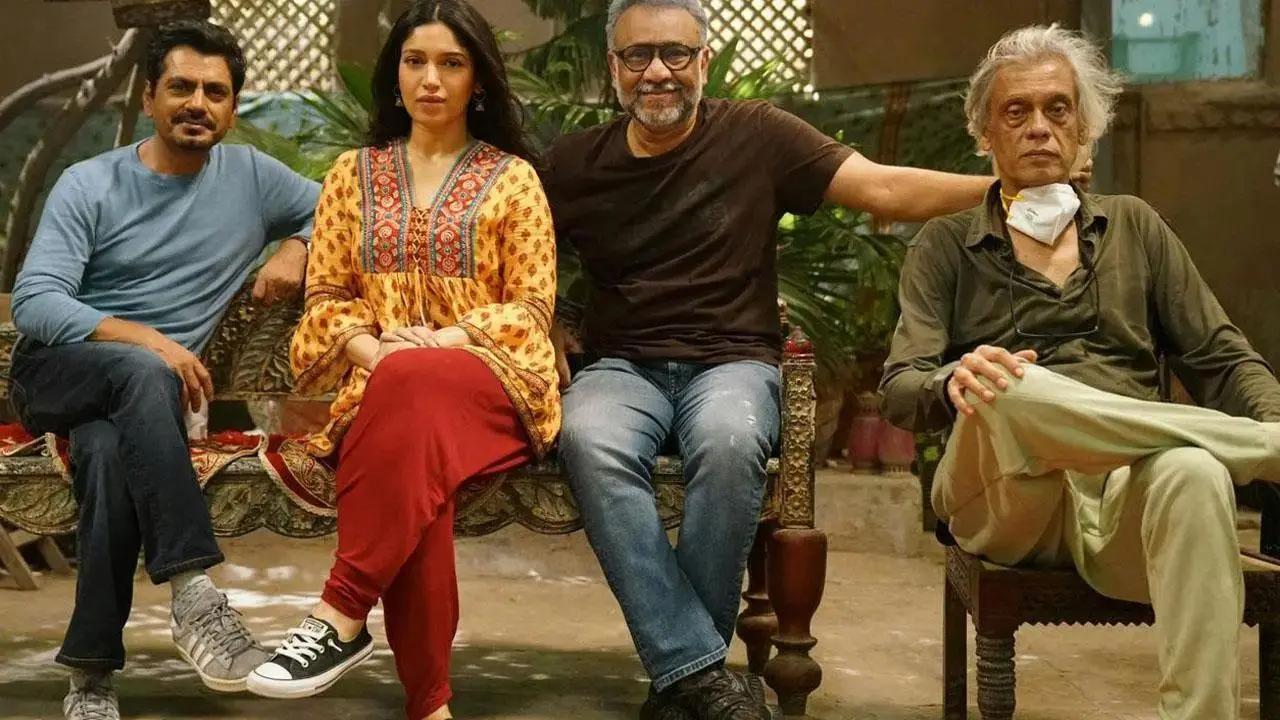 Team 'Afwaah'
The quirky trailer of 'Afwaah' was finally unveiled recently and has received appreciation. The audiences are looking forward to experiencing the film directed by Sudhir Mishra on the big screen. 'Afwaah' has a power packed starcast of Bhumi Pednekar, Nawazuddin Siddiqui, Sumeet Vyas and Sharib Hashmi. 
Following the release of the quirky trailer,  makers of Afwaah have now released the song from the film titled 'Aaj Ye Basant'. The song is  composed by Shameer Tandon. Sung by Sunetra Banerjee the song is written by Dr. Sagar. 
ADVERTISEMENT
Also Read: BTS Stars! What went into the first look of Hrithik Roshan and Deepika Padukone's 'Fighter?'
The song takes the essence from the trailer and carries the narrative of the film forward. It talks about an after effect of one 'Afwaah' that makes the entire town chase Bhumi Pednekar and Nawazuddin Siddiqui. It's a tough fight for their lives amidst all the chaos. 
The film revolves around how rumours can land people in life threatening situations, cause havoc and shows how rumours start spreading like wild fire and are a monster that won't stop chasing you.
Directed by Sudhir Mishra, the film stars Nawazuddin Siddiqui, Bhumi Pednekar, Sharib Hashmi, Sumit Kaul, Sumeet Vyas, Rockey Raina, and TJ Bhanu. The film is produced by Anubhav Sinha under his banner Benaras Media Works and will release on the 5th May 2023.
The trailer, which is two minutes and thirty seconds in length, shows Sumeet as a politician who is in hot pursuit of his fiancee (played by Bhumi) after she runs away from home and Nawaz's character comes to her rescue. A rumour that Bhumi and Nawaz's character eloped together is unleashed by those in power.
Also Read: BTS Stars: Find out all about the first look of Katrina Kaif and Vijay Sethupathi's 'Merry Christmas'