Years after the first edition of her show that provided an acoustic take on commercial numbers earned acclaim, Akriti Kakkar on launching season two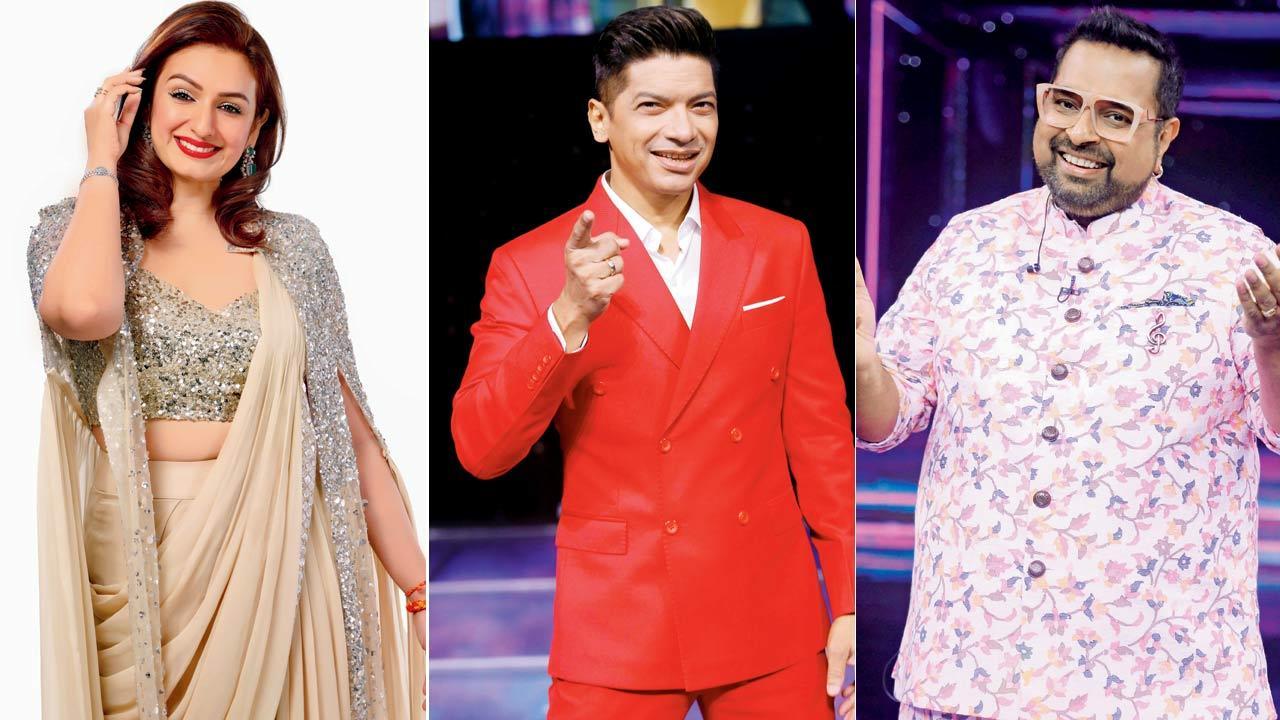 Akriti Kakkar, Shaan and Shankar Mahadevan
Years after she presented the first edition of the acclaimed music series, Big Band Theory, Akriti Kakkar is set to present the next version. Celebrated names, including Shankar Mahadevan and Shaan join her for this edition that includes songs across five genres. 
Edited excerpts from the interview.
ADVERTISEMENT
How is this season an extension of the last one?
I took some time to wrap my head around the idea of bringing forth this new season, and the elements it should entail. The beauty of the first season was that there was no production involved, and it was entirely organic. For the next edition, I wanted to up the scale. As an independent artiste, pouring your heart out is always scary — money, time, and emotions are involved, after all. I started work on this edition before the lockdown. First, I made the songs, and then I thought it would be nice to have collaborators. When I called Shankar ji [Mahadevan], he said, 'Whatever you're calling me for, the answer is yes'. Shaan too put his faith in me. Shaan and I had collaborated on a Bengali single that worked very well, and grew organically. In this edition, there are more musicians involved, and five different genres of songs have been included. 
Also Read: Shankar Mahadevan on working with Ehsaan Noorani and Loy Mendonsa: We fight everyday
Can you take us through the tracklist?
There is a dance track with Nikhita [Gandhi] and Shashwat Singh. Shashwat will be heard rapping for the first time in this song, which has an element of badassery. There's a string section involved as well. In Mawaan te dhiyaan, my sisters [Sukriti and Prakriti] and my mother, have sung. That is a classic Punjabi folk song. The track we have with Shankar ji is called Heer. It is based on the tale of Heer-Ranjha, and has been narrated from the perspective of Heer. It is a conversation between her and her father, following her death. She complains, and asks him why he didn't let her marry the man she loved even though he had always supported her. It is a dark, intense and painful song. The pain that Shankar ji has infused into it is amazing. Sui ve sui has folk-inspired hooks that have been rewritten. It is a fun banter between a girl and a boy. Aya ladiye revolves around a wedding, but has been narrated from the perspective of the [bride and groom]. Romy has rendered it. He has a rustic voice. He's the new-age Nusrat ji [Fateh Ali Khan].
How tough is it to stay true to the art without falling for commercial tropes as an independent artiste?
I need to be smart about the decisions that I take. I have paid every single person on this project. Listeners need to understand that songs don't simply hit 100 million without reason. A million people are not always waiting for a song to release. Credible music labels establish themselves with good-quality music. In the past, I had released two songs to meet commercial demands. But I didn't feel true to myself. It has taken me a while to come to this realisation.