Sources suggest Ajay planning to create a Bholaa universe with three instalments; Salman said to have been approached for the parallel lead in the sequel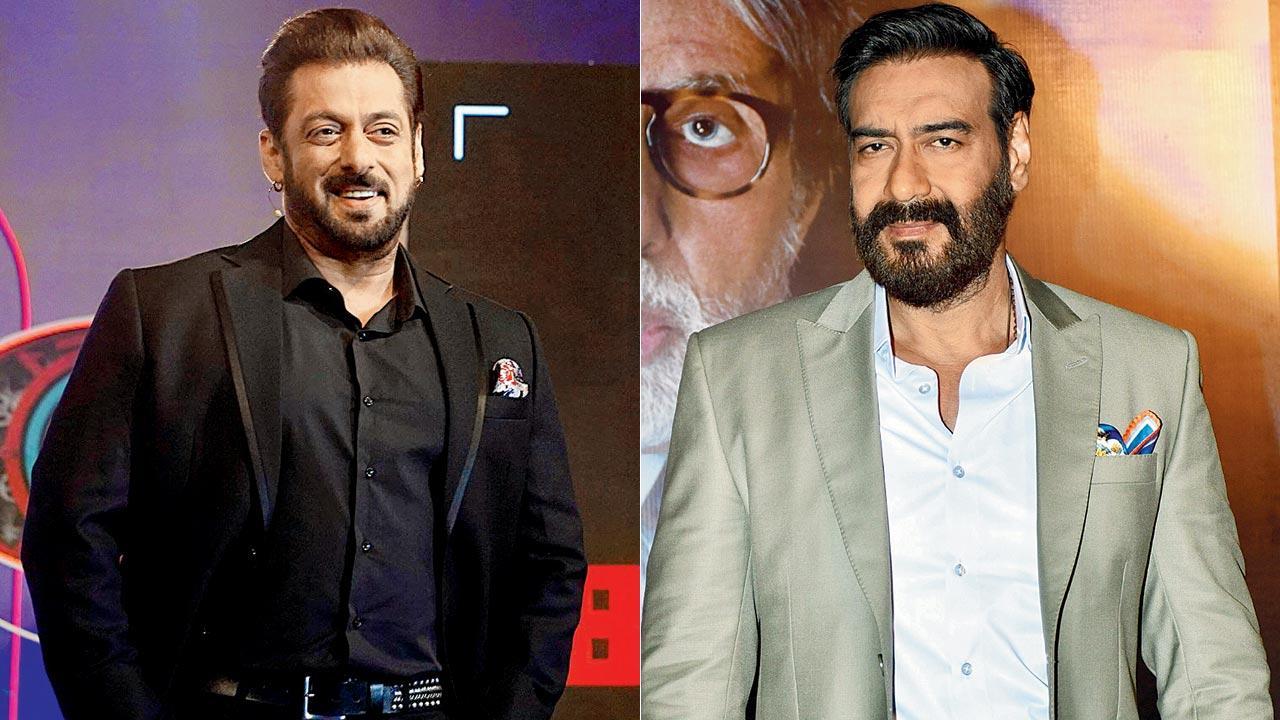 Salman Khan and Ajay Devgn
Some stories tend to inspire confidence from the beginning. That appears to be the case with Ajay Devgn's Bholaa. In April, mid-day had reported that even before he wrapped up the shoot of Bholaa, the actor-director had greenlit its sequel (Ajay goes down the sequel street again, April 30). Now, as the action thriller progresses towards its March 2023 release, it is giving birth to bigger plans. Sources say that Devgn is planning to create a Bholaa universe comprising three instalments. While the first part is an adaptation of Lokesh Kanagaraj's Tamil hit, Kaithi (2019), the subsequent editions will be fresh stories with the titular character at the centre of the proceedings. That's not all. We hear the leading man has approached Salman Khan to join him in the second instalment.
So, where exactly does Khan fit in, in the scheme of things? A source tells us, "In Bholaa, Ajay plays a released convict, who helps the police to catch gangsters, in exchange for seeing his daughter. While it is a remake of Kaithi (2019), significant changes have been made to the story by writers Amil Keeyan Khan and Sandeep Kewlani to appeal to the north-Indian audience. Going forward, the second part will not be in the Lokesh Universe, instead taking its own route. This is where Ajay wants Salman to come in, playing a crucial role alongside his protagonist. The second and third parts will not necessarily be titled Bholaa, but will be set in the same universe."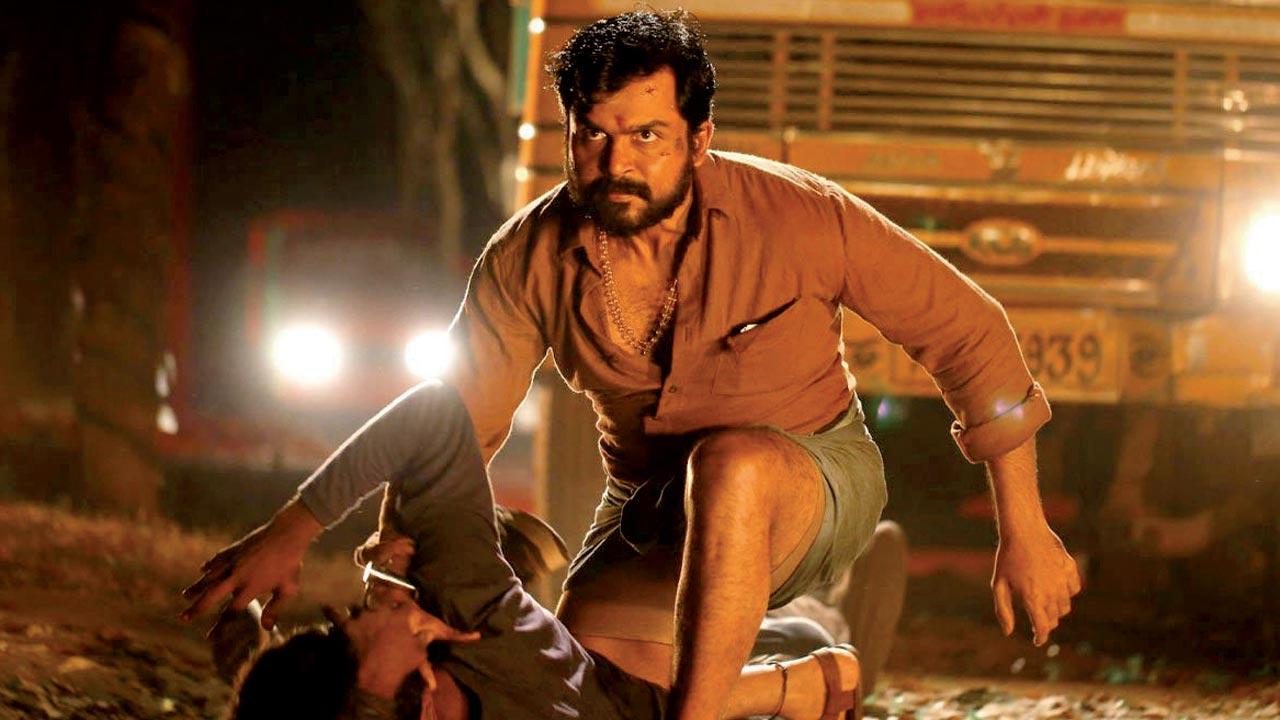 Bholaa is a remake of Kaithi
The source adds that Devgn has begun talks with the superstar, even showing him the teaser. "Salman liked it as Ajay has given a massy treatment to the actioner, which also stars Tabu. If Salman gives his nod to the sequel, the actor-director intends to give a sneak peek into his character in the first instalment itself. After the climax, the new character will be briefly introduced before the end credits roll." Discussions are at the initial stage, and things will take a while to develop, depending on Khan's interest, and the first part's theatrical success.
Also Read: Plea against release of Ajay Devgn, Sidharth Malhotra-starrer 'Thank God' withdrawn from SC
Meanwhile, scripting of the second instalment has begun. The source adds, "Ajay also plans to make Bholaa 3 with one of Bollywood's top stars. Each edition will have its own storyline, with more characters being added to it."
mid-day reached out to Devgn, who didn't respond till press time. Will you be watching SRK`s Pathaan first day first show?