Shalin got into a chat with mid-day.com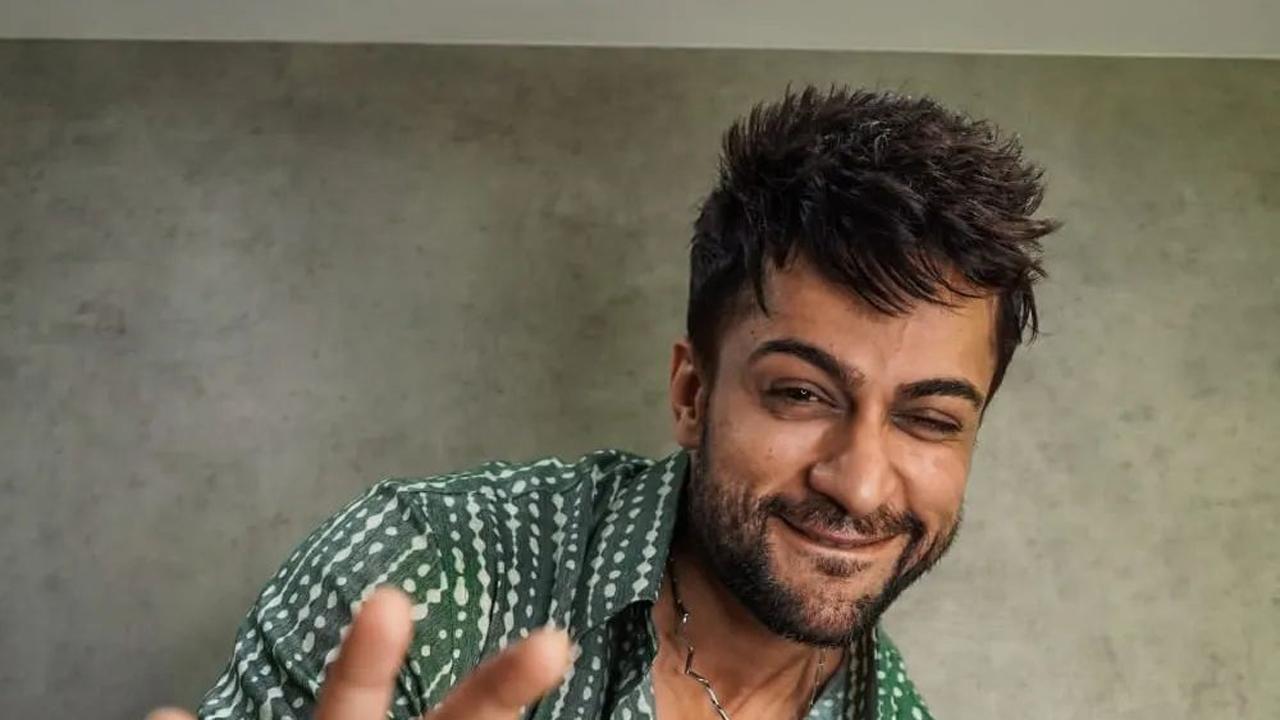 Shalin Bhanot/Instagram
Bigg Boss 16 contestant and actor Shalin Bhanot, got into a chat with mid-day.com just before entering the house. While he has already been creating buzz, be it for his rapport with Tina Datta and Sumbul Touqeer Khan or his behaviour with a doctor sent to treat him in the house, read on to find out what he had to say!
How have you prepped for 'Bigg Boss 16?'
The preparation was to eat as much as possible and get protein, I'm eating a muffin as I speak to you. Phir mile na mile mauka.
ADVERTISEMENT
What was your first reaction after being offered the show?
Lena kyun hai mujhe? (Why me?) They were very keen on having me, they said 'Nai humko tum chahiye (We want you).' Then I said 'Kar hi lete hai (Let's do this).'
The show is known for fights and controversies...
I'm not the person who fights, I'm like grass that withstands storms. I would like to quote Rahat Indori 'Agar khilaf hai hone do, jaan thodi hai. Yeh sab dua hai aasmaan thodi hai.' 
Who is your favourite contestant from previous seasons?
I really like this contestant from 'Bigg Boss 16' called Shalin Bhanot and I'm looking forward to seeing him.
Did you watch previous seasons for research?
I did not even think of watching previous seasons, every season they do something new, so why waste energy? I've been getting massages, a haircut and chilling. 
What are your thoughts about host Salman Khan?
I'm so lucky to meet a superstar like Salman Khan every week. He will be coming to meet us, not the other way round. 
Are you comfortable with your past being discussed on the show?
In Hindi both yesterday and tomorrow are 'kal' and both lead to kaal (death.) So don't think about 'kal' today is the only time that is true. The past doesn't exist for me.
What will you miss most when locked up in the house?
Even when I see an auto rickshaw I start thinking about when I will see it next! I'm eating a muffin and thinking dobara mile na mile. I've been checking my phone constantly. I've been saying 'I love you' to my parents and they are also wondering that I've not showered so much love on them in so many years! I've been hugging my boy too.
Also Read: Bigg Boss 16 Exclusive! Manya Singh: My stylist and PR backed out last minute Did you like Varun Dhawan`s first look from `Bhediya`?