On the occasion of his 52nd birthday, here are his 5 best movies, directed by Aditya Chopra himself, that have captivated audiences and earned critical acclaim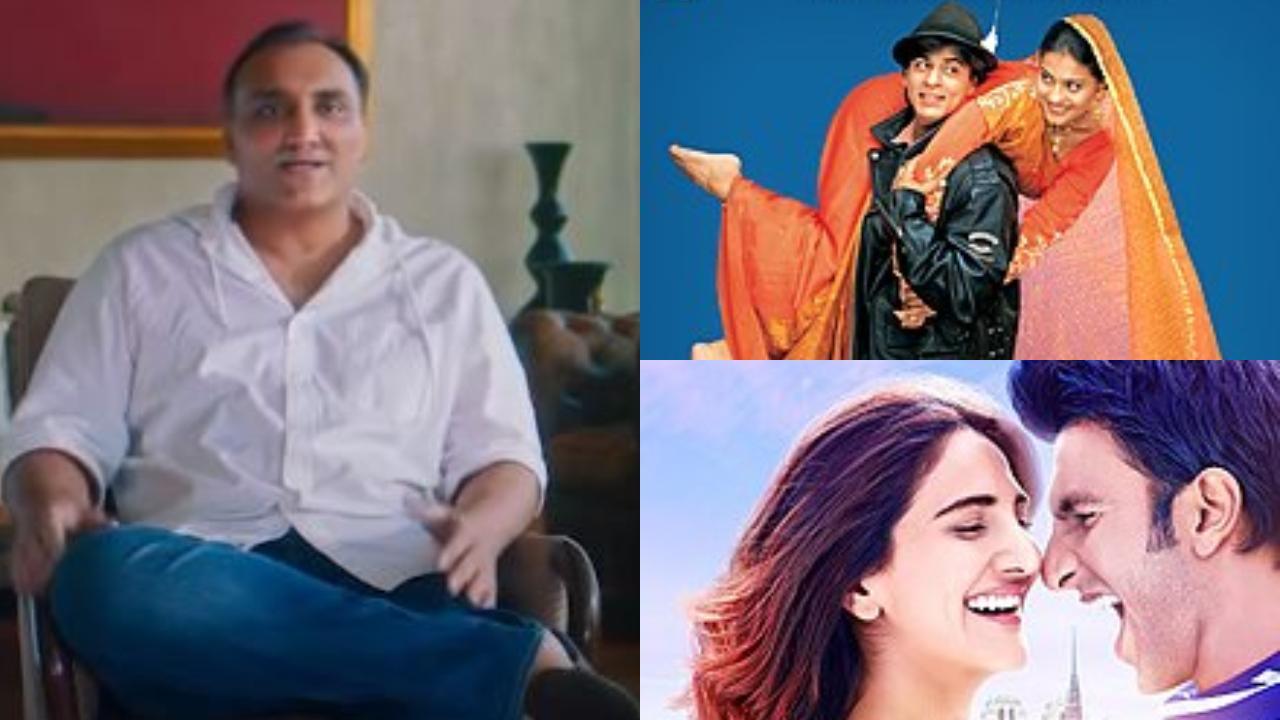 Aditya Chopra
Aditya Chopra, an acclaimed filmmaker in Bollywood, has left an indelible mark on the industry with his exceptional directorial skills. From romantic tales to gripping dramas, Chopra has consistently delivered outstanding movies.
On the occasion of his 52nd birthday, here are top five directorial achievements that have captivated audiences and earned critical acclaim.
ADVERTISEMENT
Dilwale Dulhania Le Jayenge (1995)
'Dilwale Dulhania Le Jayenge' (DDLJ) is an iconic love story that redefined romance in Indian cinema. Starring Shah Rukh Khan and Kajol, the film portrays the journey of Raj and Simran, two individuals who fight against all odds to be together. DDLJ's exceptional screenplay, melodious music, and charismatic performances captured the hearts of millions, making it the longest-running film in Indian history. Aditya Chopra's directorial debut with DDLJ set new benchmarks for romantic films.
Mohabbatein (2000)
In 'Mohabbatein,' Chopra beautifully weaves a tale of love, rebellion, and sacrifice. The film features Amitabh Bachchan and Shah Rukh Khan in pivotal roles, showcasing their exceptional acting prowess. With its powerful storyline and memorable characters, Mohabbatein struck a chord with the audience. The movie's soulful music and poignant moments continue to resonate with viewers, cementing it as one of Chopra's finest directorial ventures.
Rab Ne Bana Di Jodi (2008)
'Rab Ne Bana Di Jodi' brings together Shah Rukh Khan and Anushka Sharma in an endearing story of love, transformation, and self-discovery. Aditya Chopra's innovative narrative technique and impactful storytelling add depth to this romantic drama. The film received widespread praise for its heartwarming performances, soulful music, and relatable characters, making it a memorable directorial outing by Chopra.
Befikre (2016)
'Befikre stands out as a refreshing and contemporary romantic comedy directed by Aditya Chopra. Set in Paris, the film explores the dynamics of modern relationships with Ranveer Singh and Vaani Kapoor in the lead. Chopra's visually stunning cinematography, peppy music, and light-hearted storyline create an enjoyable cinematic experience, appealing to a younger generation of moviegoers.
Sultan (2016)
While not a conventional love story, 'Sultan' is an inspiring sports drama directed by Aditya Chopra. Starring Salman Khan as the titular character, the film showcases the journey of a wrestler seeking redemption and personal growth. Chopra's directorial finesse, coupled with powerful performances and engaging storytelling, made "Sultan" a critical and commercial success.
Aditya Chopra's directorial repertoire includes a diverse range of films, each showcasing his talent for storytelling and capturing the essence of human emotions. From timeless romances to gripping dramas, Chopra's movies have left an indelible impact on Indian cinema. Through his distinct vision, innovative narratives, and memorable characters, Aditya Chopra continues to be one of Bollywood's most celebrated directors.
Also Read: Birthday Special: Aditya Chopra and Yash Raj Films going beyond romance