It's a tricky list since nearly all of his songs have been chartbusters and money-spinners, which also have softer tunes and melodies.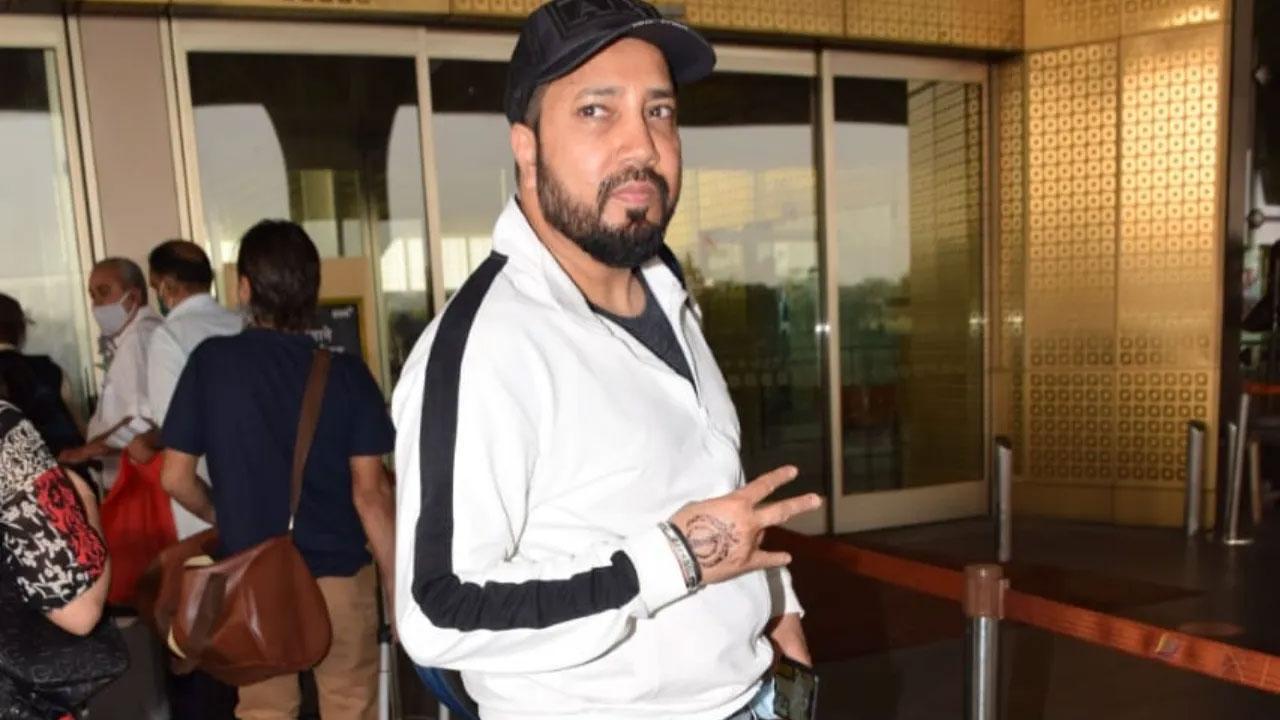 Mika Singh Picture Courtesy: Yogen Shah
Mika Singh is a name that one usually associates with controversies and cacophony. But the man seems to have mellowed when he isn't singing. When it comes to crooning, his tunes can force people to groove, albeit with two left feet. He has been around for 23 years and in these two decades, his journey seems to have been very enjoyable, just like a lot of his songs.
But the man hasn't limited himself to dance numbers or maybe the filmmakers didn't allow that to happen. Collaborations with Imtiaz Ali, Rahul Dholakia, Abhishek Chaubey challenged his oeuvre and expanded his versatility. As he turns 44 today, here are some of his most laudable, it's a tricky one though:
Mauja Hi Mauja- Jab We Met (2007)
'Jab We Met' was a happy-sad film. The first half is filled with moments of mirth and the second half has montages of miseries. The trick that Imtiaz Ali plays is he reverses the moods of the protagonists. Kareena Kapoor Khan, who rediscovered her voice as an artist, made the exuberant character of Geet her own. She's dumped by her boyfriend, at least she thinks so, and goes into a shell Aditya (Shahid Kapoor) was in throughout the first half. Of course, they had to unite and the film ends with a cracker of a dance number that Mika sings with aplomb, even for Geet.
Ibn-E-Batuta- Ishqiya (2010)
How to describe Abhishek Chaubey's debut? Once it's a comedy, the next moment it turns into a thriller, and we have comedic moments again. And in between, we get romance and sex too. The end suggests it was a caper all along, with three superb leads. The Ibn-E-Batuta song is co-sung by Sukhwinder Singh and the camaraderie between the actors is a delight to watch that further elevates the track. Akshay Kumar, Salman Khan signing Mika for a song may suggest friendship, Gulzar and Vishal Bhardwaj bringing him on board signifies something special.
Sajnaa- Lamhaa (2010)
A drama dealing with the complexities of the Kashmiris cannot have a number or an item. It needs a soundtrack. Rahul Dholakia's understanding of the conflicts in the state may have been debatable, the song that stood out was Sajnaa, where Mika softened his nasal way of singing and delivered an affecting melody. It was also an answer to his critics that he can be as versatile as an actor or a filmmaker. Think of Mika's attempt to croon this song as Ajay Devgn's attempt to do 'Raincoat'.
Subha Hone Na De- Desi Boyz (2011)
Pritam can weave magic to even underwhelming films with his throbbing tracks. Now this is an item, a number, featuring two hunks, Akshay Kumar and John Abraham, charming an army of ladies around, pole-dancing and even stripping. They are male escorts but we forget this fact when the song plays out and we wish to shake a leg with the actors. It's filled with energy and entertainment that even when it ends on a horrific note in the film, you still haven't finished having fun.
Heer To Badi Sad Hai- Tamasha (2015)
The makers of this film promoted this as a happy-sad song. Sad because Tara (Deepika Padukone) has come back from Corsica after a life-altering trip. And happy because Imtiaz Ali stages this number in a peppy, amusing way. Tara has fallen in love with Ved aka Don (Ranbir Kapoor) and pines for a reunion. As the song reaches its end, five years have passed and she finally spots him. She beams with joy but hides her emotions. It's the right time for its end since Heer is now happy. And so are Mika Singh's fans for such a number. Hopefully his critics too. 
Also Read: Mika Singh extends a helping hand to the farmers in Delhi