This Dhanteras, Mid-Day Online met up with her for an exclusive interview, wherein she spoke all about her Dhanteras plans and much more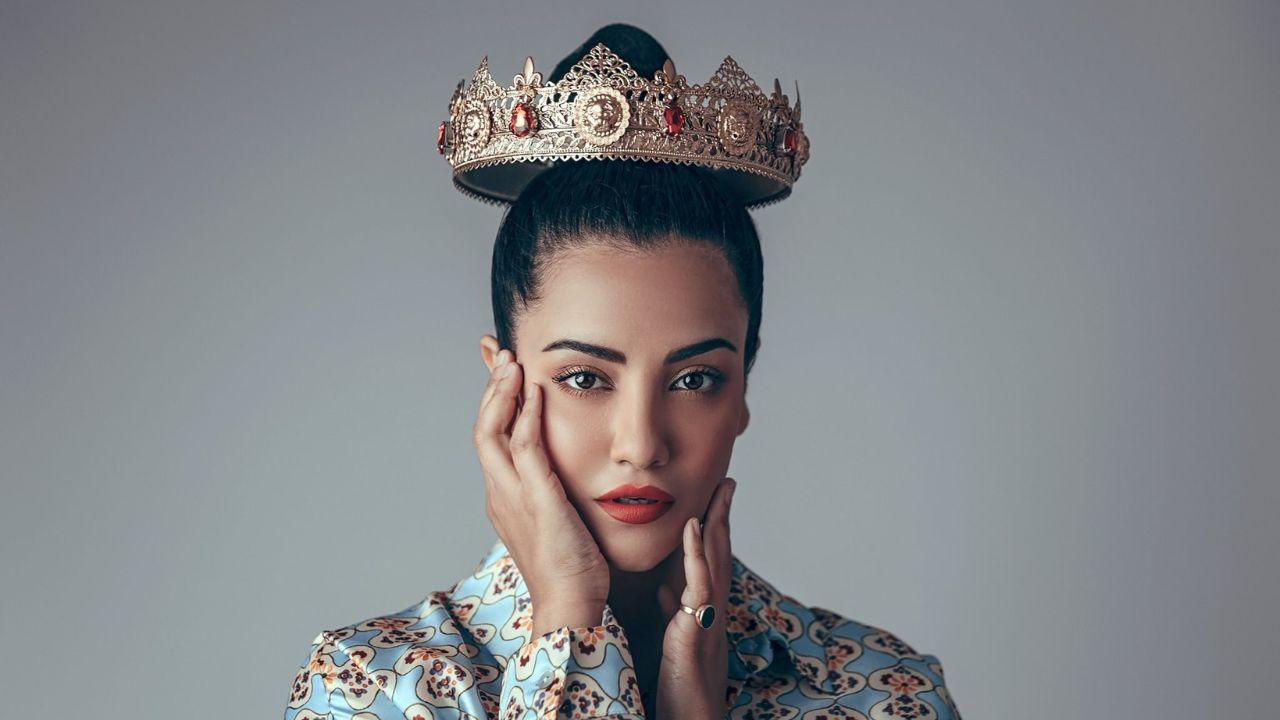 Pic Courtesy: PR
After having been a part of part of serials like 'Ssshhhh...Phir Koi Hai – Parchaee', 'Anhoniyon Ka Andhera' and others, Tia Bajpai also has done films like 'Haunted 3D', 'Hate Story 4', '1920: Evil Returns'. This Dhanteras, Mid-Day Online met up with her for an exclusive interview, wherein she spoke all about her Dhanteras plans and much more.
Hey Tia! Happy Dhanteras to you. Do you know what is the exact Dhanteras date or better still, let me ask you in true Bollywood style:  do you know Dhanteras kab hai or do you Google Dhanteras kab ki hai? I am asking you whether you are aware of the Dhanteras date?
Well…for me, my dad is the one who knows Dhanteras's date. We have an Indian Calendar at home. It's called a Panchang. Every festival is mentioned in it. But sometimes, I Google it as well.
ADVERTISEMENT
And what about Dhanteras's timing of this year and also Diwali Dhanteras 2022 date timing? In other words, are you aware of Dhanteras timing 2022?
Iss saal Dhanteras 22nd October ko hai. Puja timing is from 6 pm. Don't I deserve a pat on my back for knowing all this! (smiles).
Do you do Dhanteras puja?
Yes, we do. It's our tradition. My mother even lights up panch mukhi ghee diya in temple with mustard oil diya. Then, we put diyas around the house.
Also Read: Shivin Narang on how it was to work with Big B, Rashmika Mandanna
Do you draw rangoli for Dhanteras… Dhanteras Rangoli?
Not on Dhanteras, but on Diwali we do.
People buy gold during Dhanteras. Aapne iss Dhanteras (dhanteras 2022) me kya kharide?
My mom always buys me a jewellery piece in gold on Dhanteras. And I always buy a gold coin depending upon my budget.
Are you aware of Dhanteras puja vidhi? Who in your family knows dhanteras ki puja vidhi?
Yes I am aware. Both my parents know it. My Dad does all the puja in our family. He is the official mahant of our family.
Do you Google for Happy Dhanteras images and also Google Dhanteras kab ki hai?
Yes of course. Where else are you gonna find amazing pictures.
Also Read: Singer Jubin Nautiyal is all set to at the Dubai concert on 27th November 2022 Are you excited to see Prithviraj and Prabhas lock horns in Salaar?