This exciting collaboration promises to bring together two of the most talented and creative minds in the industry, and fans are eagerly anticipating what they have in store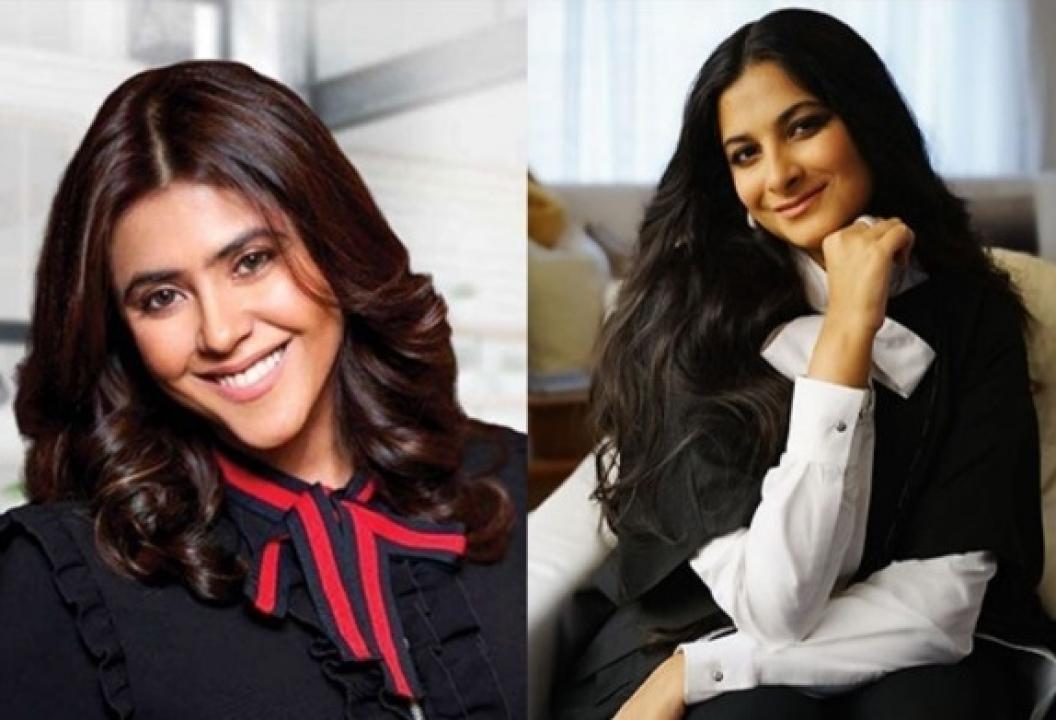 (Pic courtesy: Twitter)
Ektaa R Kapoor has long been known for her innovative approach to filmmaking, and 2023 is shaping up to be a banner year for the producer. With a slate of exciting and diverse projects in the pipeline, Kapoor is proving once again why she is the ultimate content czarina of Bollywood.
One of the most anticipated releases from Balaji Telefilms is 'Dream Girl 2' which is set to release on 25th August, promising even more hilarity and fun than the original. Ayushmann Khurrana returns as the lovable and quirky Dream Girl, and fans can't wait to see what new surprises and adventures the film has in store.
ADVERTISEMENT
Her new film is 'Kathal,' a Netflix original film set to release on 19th May. Directed by Yashowardhan Mishra and starring Sanya Malhotra in the lead role, the film follows a young police officer who becomes determined to solve the bizarre case of a local politician's missing prized jackfruits. This offbeat story promises to be both entertaining and thought-provoking, with a talented cast and crew bringing it to life.
In addition, Kapoor and Rhea Kapoor are teaming up for an as-yet-untitled project set to release on 22nd September. This exciting collaboration promises to bring together two of the most talented and creative minds in the industry, and fans are eagerly anticipating what they have in store.
Also Read: Amitabh Bachchan shares experience of working with Ektaa R Kapoor in 'Goodbye'
And that's not all - Balaji Telefilms is also set to release an untitled murder mystery, directed by the acclaimed Hansal Mehta and starring Kareena Kapoor in the lead role. This promises to be a cutting-edge and progressive film that challenges conventional Bollywood tropes and cements Ektaa R Kapoor's status as a true visionary in the industry.
A trade insider says, "Despite all the shuffle in the industry, Kapoor is putting her weight behind projects that are off-beat. She isn't letting go of her streak of delivering unique stories. It's interesting that the films are all female-led going with her own value system of empowering strong female actresses in the industry. She is constantly collaborating with filmmakers who have the mettle of telling powerful stories. She is keeping a good mix of OTT releases and theatrical bigwigs which shows her commitment to strengthening the industry as a whole."