'Mrs. Chatterjee vs Norway' director Ashima Chibber talks to Midday Online about shifting genre with the film, the challenges of narrating a real-life story and working with Rani Mukerji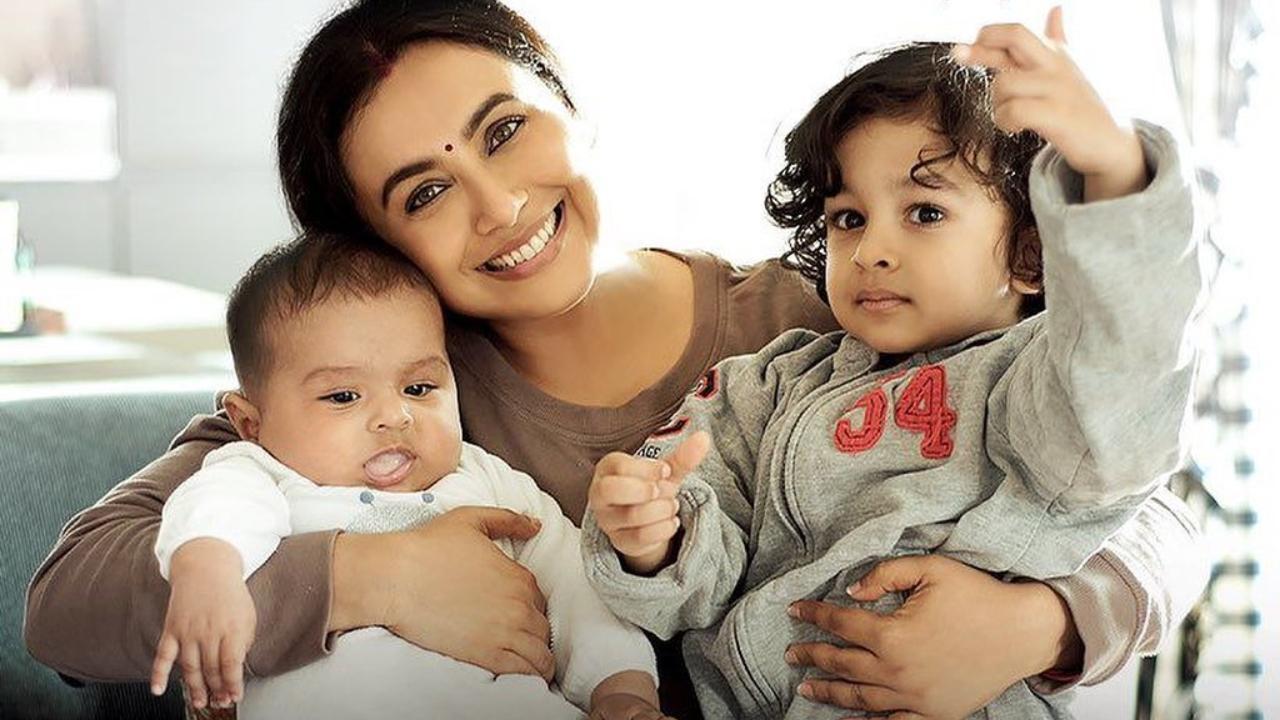 Still from Mrs. Chatterjee vs Norway
Beautifully crafted and impeccably acted, Ashima Chibber and Rani Mukerji effectively narrate the ordeal of Sagarika Chakraborty in 'Mrs Chatterjee vs Norway', transporting us into the world of their characters. Ashima Chibber who made her directorial debut with 'Mere Dad Ki Maruti' has largely worked on fun shows in her career. However, she remembers reading about Sagarika's case in the news. Years later, she got an offer to direct the film on the very same case. "I felt like an elephant had put his leg on me. I was deeply moved by the story and no other than Rani could play the role of Sagarika. We have done our best to present the real-life story of an Indian mother and her colossal battle for the custody of her kids," shares Ashima while talking to Midday Online.
True stories are both compelling and challenging
ADVERTISEMENT
The shoot for the film lasted for 37 days. After going through multiple drafts for the film, Ashima and her team started shooting in Estonia, a country close to Norway. "To make a film on a subject that is known is a blessing and a curse. It is challenging to entertain or fill seats at the theatres when people already know the story. I was overwhelmed to know that the film managed to win the hearts of audiences," she confesses. "It is a sensitive film and protecting Sagarika and her kids was my top priority," Ashima adds.
Also Read: Shah Rukh Khan lovingly calls Rani Mukerji as 'My Rani' as he reviews 'Mrs. Chatterjee Vs Norway' on Twitter
Rani was the first choice for 'Mrs. Chatterjee vs Norway'
Ever since Ashima was approached for the film, she only had Rani Mukerji in her mind to essay the role. Ashima and Rani knew each other before the film and share a good relationship. "When I decided to become a single mother and I was pregnant, she was the first one I confided in. And I saw a side to Rani which was so brave, compassionate, and supportive of me. Rani is the epitome of motherhood. Who else could have understood this story better than her? So, every day was a revelation to me. She was so well-prepared. She is a fantastic actress. You also get to see her range as she goes on to playing a girl, who comes into Norway in a Cinderella world and everything is wonderful and then your Cinderella story goes wrong. It was certainly not easy to show a three-year journey in the film."
Rani Mukerji and her husband Aditya Chopra are parents to their seven-year-old daughter Adira. Rani tied the knot with film producer and director Aditya Chopra in 2014. Ashima is a single mother to a young boy. Talking about how it was on the sets for the duo, Ashima admits, "It was an emotional ride for us. Rani was crying, and I was pretty emotional while doing the scenes. I couldn't imagine that someone had suffered this long; 610 days without your child is excruciatingly painful, everything else is peripheral for me."