The choreographer also recalls 'The dance of envy' from 'Dil Toh Pagal Hai'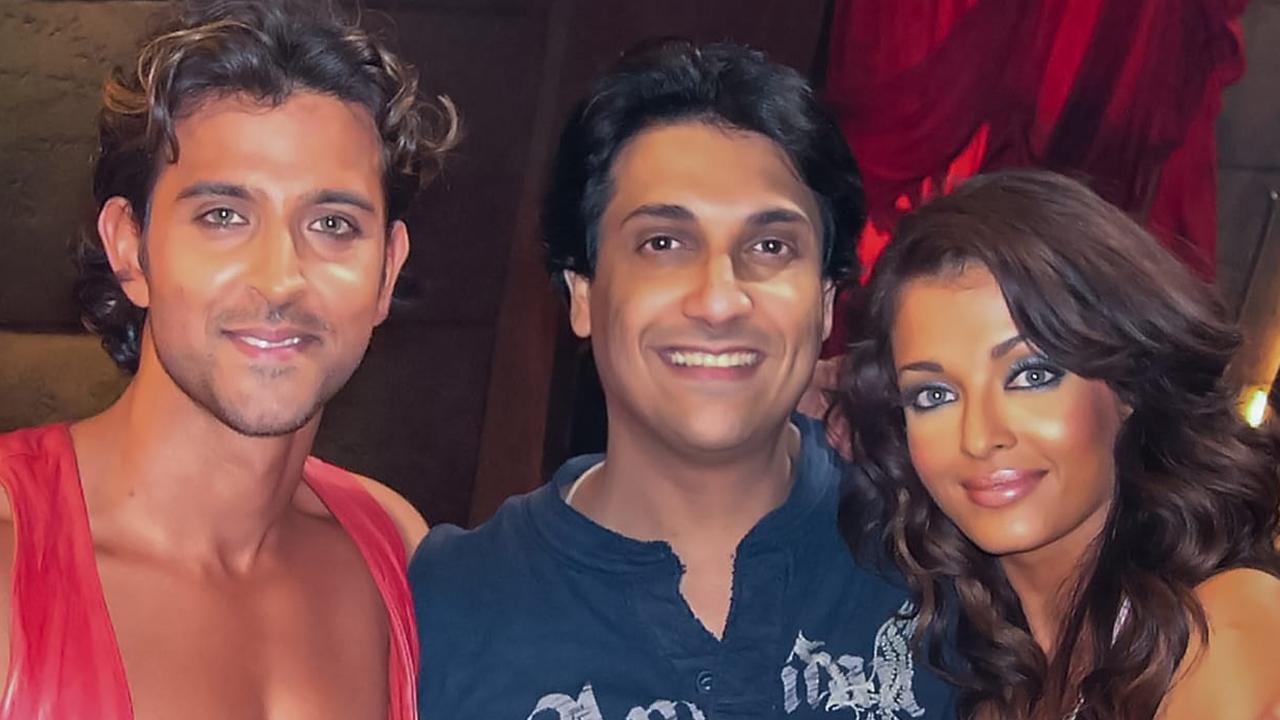 Shiamak, Hrithik and Aishwarya
Popular choreographer Shiamak Davar takes a walk down memory lane as 'Dhoom 2' featuring Hrithik Roshan, Aishwarya Rai Bachchan, Abhishek Bachchan, Bipasha Basu, Uday Chopra and others recently completed 16 years. His other film 'Dil Toh Pagal Hai' hit the 25 year mark last month and he spoke about what went into making the iconic 'Dance of envy' featuring Madhuri Dixit and Karisma Kapoor. Transcripts from the interview.
What are the memories that come back from 16 years ago?
There are a lot of good memories associated with 'Dhoom 2.' It is always a pleasure working with Hrithik Roshan and Aishwarya Rai Bachchan. I also had a blast because I had a fantastically fabulous director called Arjun Sablok. He had directed the music video for the song 'Dhoom Again' from 'Dhoom 2' and I think because of him this video looked very soothing.  Of course Hrithik And Aishwarya's effortless performance with the dance company made it a hit. 
Which was the most challenging piece to choreograph in the film and why ?
Hrithik and Aishwarya were not used to my style of choreography which was very Indo-contemporary and Hip-hop, very different from what they used to do in Bollywood . So in the beginning phase where Hrithik had to dance it was a bit difficult for him but I must say he picked it up so beautifully and did such a good job. In fact , I remember him telling me, "I am so happy that I can pick up your style easily." I agreed with him because it was the truth!  Aishwarya also  picked it up really well as I had already worked with her in Miss India where I had choreographed for her. It was also the same year where she won the Miss World pageant. She had some idea of my style of working. So I think she also danced beautifully.  Well that's how it became such a hit because Aishwarya and Hrithik did  such a wonderful job, my choreography looked good.
Also Read: Bipasha Basu oozes 'old world charm' in latest picture
I have a great bond with Aishwarya and Abhishek over the years. Even with Hrithik till today, when we work together it's a beautiful bond. Abhishek and Aishwarya are much closer to me because I know them personally as friends. When I meet Hrithik on the sets of Filmfare or IIFA or any other shows , it is a great bond we share.  I am so happy that I worked with him because he is really a fabulous dancer .
What have you been working on or upcoming projects ?
I worked on the World chess Olympiad  that took place in Chennai where I choreographed the opening and closing ceremony. I also worked on Filmfare and I am currently working on another show where I am performing as a singer. There are a lot of things in the pipeline. I am happy that I am also doing the World hockey event where I am directing and choreographing with my dance company.
Your other film 'Dil Toh Pagal Hai' recently completed 25 years, please share your fondest memories...
It will always be one of my fondest memories because Yash Chopra is one of the nicest people in Bollywood that I have worked with. He was the one who got me in and Pam Aunty (his wife) who used to give us lovely lunches and dinner when we used to meet on sets. Of course Shah Rukh was the one who forced me to do 'Dil Toh Pagal Hai' because I had no idea if my western style would ever work so it was because of him I actually did the film. Karisma Kapoor and Madhuri Dixit, were outstanding in the movie. They followed everything in my choreography. It was a great relief to know that Madhuri and Karisma were so talented in the sense that my style was not easy and was new to them. They picked up my style and performed so well.
The competition sequence between Madhuri and Karishma is iconic. How was that created?
The jugalbandi, 'the dance of envy' performed by  Madhuri and Karisma, had a very small area to dance in. The plot was how Karisma comes and gets upset watching Madhuri take over her studio and her place, she zips down her jacket and walks over the step to come and say 'look you took over my place' and then she joins in. So for me choreography is also about story. I got to give them movements and how Madhuri did it in a very classical and beautiful style and how Karisma did it in a very modern and funky style. Both these styles complimented each other. That's why the jugalbandi dance looked so good and it was because of them . Do you think Sidharth Malhotra and Kiara Advani will tie the wedding knot this December?