Vijay Varma talks to Mid-Day about his performance in Darlings, the hate for his character and completing 10 years in the industry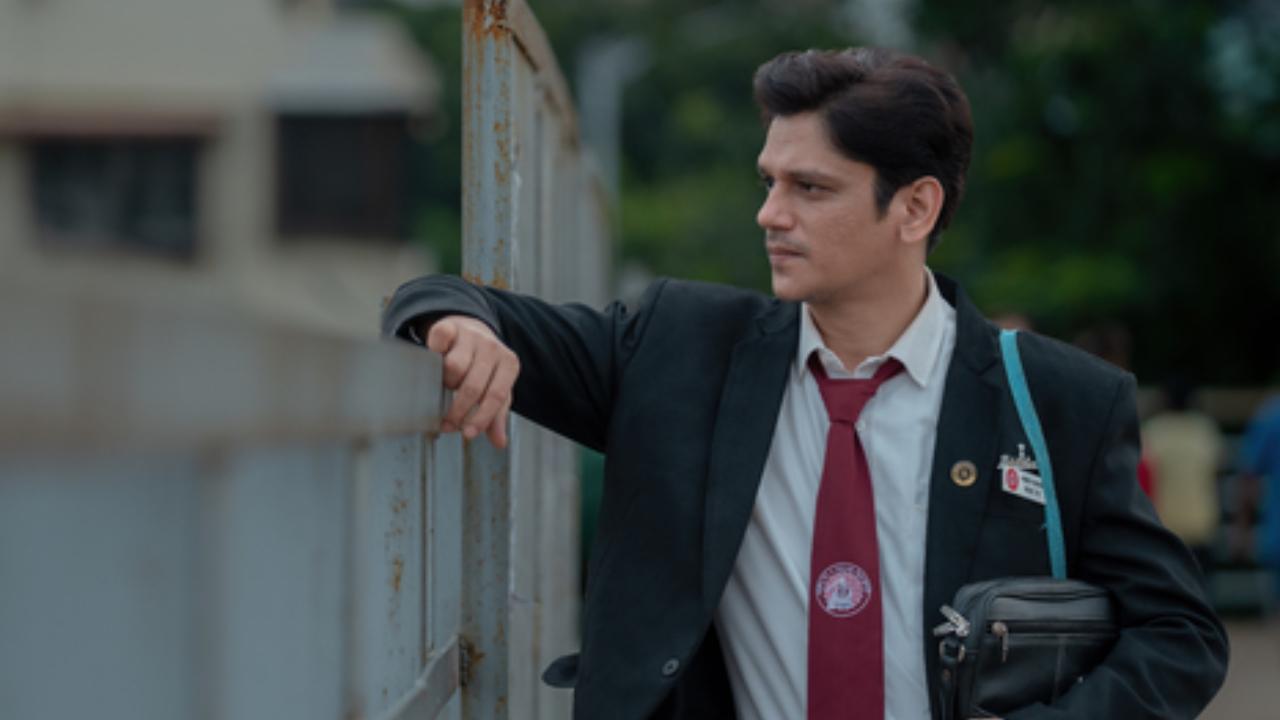 Vijay Varma. Pic- Still from Darlings
Actor Vijay Varma is on the receiving end of hate. Well, it has nothing to do about him as a person but rather displays his acting prowess. Varma essayed the role of an abusive husband, Hamza Shaikh, in the recently released film, 'Darlings'. "Hamza hate is real. Hamza hate, I think will last for a while. Every time this movie is thought of or watched again, the hate will revive. So I think it's very valid hate," he says in conversation with Mid-Day post the global release of the film on Netflix. 
Ask him if the hate comments are limited to social media or if people staying clear of his path in public as well, he said, "I don't know. I live a very quiet simple life. I don't like to put myself in positions where I'm with a lot of people and also the pandemic was a great time to step out. Because I could cover myself in a mask and move around. Usually, I feel like I know if I go to the airport or whatever, I know there are certain people who are trying to understand who this person is. Recognize part of me and they're like, I can't place him. And I'm not the guy that kids will come running to hug but I'm saying so. So actually I'm not complaining because I'm happy about that."
Also Read: Behind The Picture! Vijay Varma: Shah Rukh Khan somehow makes sure that you are the most special person that he is talking to
Hamza Shaikh is a character you would love to hate. Employed as a TC in railways, Hamza is seen cleaning toilets as instructed by his manager. While he expresses his displeasure at cleaning toilets, he is dismissed by his senior at work and this gets him frustrated. It is at home that he tries to exercise his power and turns into a monster. The morning after, before he sets off to work, he tries to make up with his badly bruised wife by emotionally manipulating her. "I was repulsed by the character. I didn't like it at all. It is the first time where I'm playing somebody that I hate to support. But I still have to do this and I felt like if I do it with half a mind, it won't work. It has to be concentrated. Monster basically. So once I said yes, then I deep-dived into it and played the character. I played exactly what is written on the paper. I think you psych yourself up you do it and then you come out of it and delete the character," says Vijay talking about playing Hamza.
The year 2022 also marks a milestone year for Varma as he completed 10 years in the film industry as an actor. When asked about how he feels about the filmography that he has shaped over the years, he said, "I'm fairly pleased, I've managed to create a body of work with people that I am really fond of, and I love as artists. It's not easy for actors to get to work with directors and actors, such as the ones that I worked with. I have worked with almost all the female directors in this country. And I've worked with some talents that I really like. I get a lot of love from the audience in spite of whatever character I create on screen. They somehow find a way to reach out to me and share their love, which is beautiful. I absolutely feel indebted because, in an age where hate is trending, I am very lucky to be getting more love."
Play Quiz: Ranbir Kapoor and Alia Bhatt-starrer Brahmastra Will `Brahmastra` turn the game for single screens?