Akshay Kumar not just met the fan, but also hugged him and spoke to him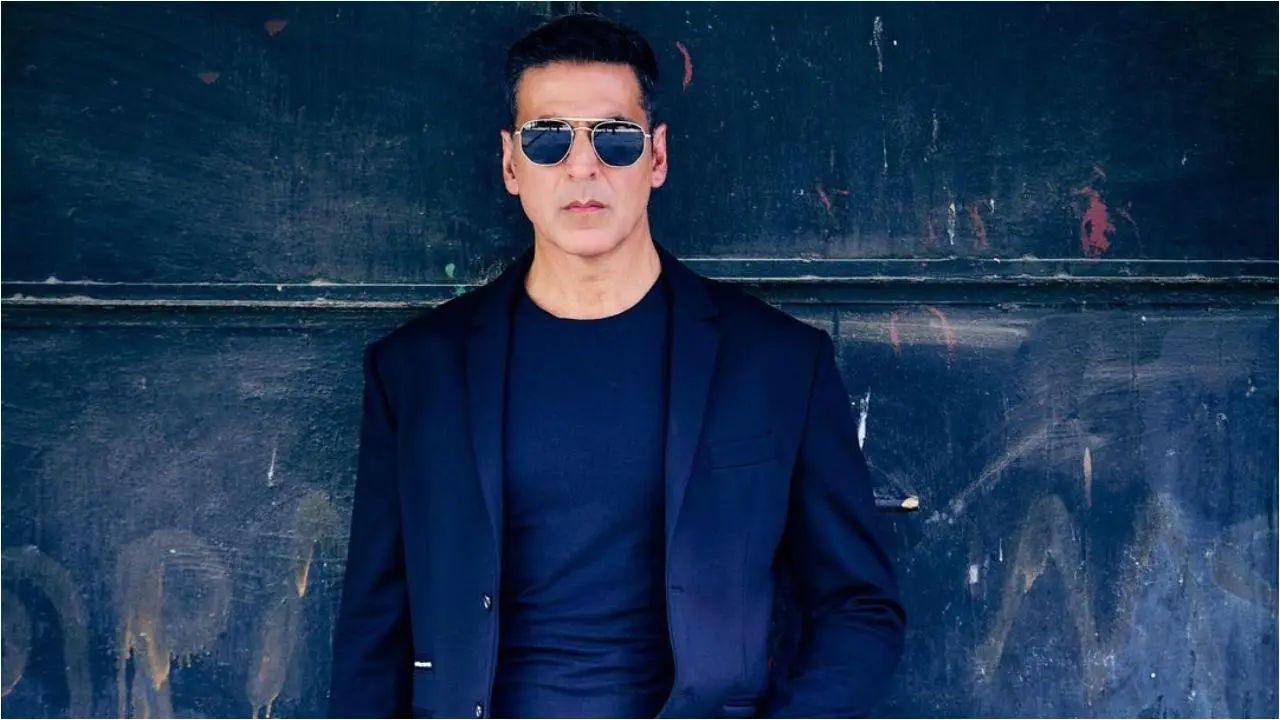 Official Instagram Account Of Akshay Kumar
We have seen fans 'breaking barriers' to after seeing their idol in front of them. Be it spotting a sportsman during a match on the ground or a film star at an event or for that matter, their film's publicity, the fans go gag over their idols. One such incident happened today with Akshay Kumar when he was out 'on the field' while promoting his upcoming film 'Selfiee'.
Also Read: Watch Selfiee trailer: Join superstar Akshay Kumar and superfan Emraan Hashmi on a crazy ride
ADVERTISEMENT
It so happened that, after seeing Akshay Kumar in person, needless to say that the fans went berserk, but, 'within limits. Just as when Akshay Kumar was interacting with the fans by shaking hands with them amidst the security providing him protection, what happened was that, a fan was seemingly unable to control his excitement after seeing Akshay Kumar. The very moment this fan saw Akshay Kumar, he, immediately jumped off the barricade and wanted to meet Akshay Kumar in person. Seeing him jumping the barricade, the security guys immediately sprang into action and stopped him and signaled him to be there and stay away from Akshay Kumar.
Also Read: Akshay Kumar: I'm not a race horse
Akshay Kumar, who looked dapper as always, was seen wearing a black T-shirt with equally matching pants and footwear. The actor had worn sunglasses as well. When Akshay Kumar saw the fan's eagerness to see him, he walked towards the fan and told the security to stop. Akshay Kumar then took the fan aside and hugged him. After hugging the boy, Akshay Kumar told something to the boy. After hearing Akshay Kumar's words, the boy nodded in reply.
A few days back, the trailer of 'Selfiee' was launched amidst much fanfare. The trailer of the film was attended by Akshay Kumar, Emraan Hashmi, Diana Penty and Nushrratt Bharuccha. The film features Akshay as superstar Vijay and Emraan as a cop who is also a diehard fan and father who is willing to do anything to fulfil his son's dream of taking a picture with Vijay. Are you happy with MC Stan`s win on Bigg Boss 16?