With the most awaited festival Ganeshotsav just around the corner, all the eyes are eagerly waiting to seek darshan of Lord Ganesha and seek His divine blessings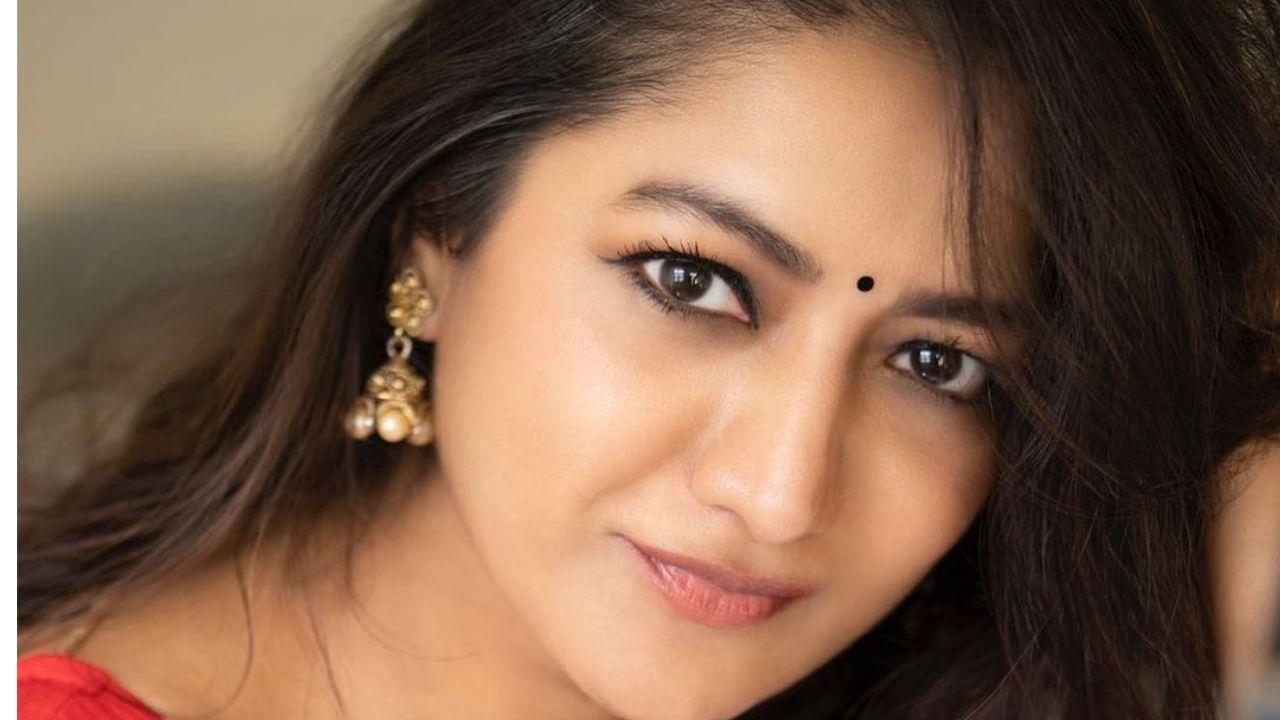 Official Instagram Account of Vrushali Chavan
With the most awaited festival Ganeshotsav just around the corner, all the eyes are eagerly waiting to seek darshan of Lord Ganesha and seek His divine blessings. Amongst the many dedications to Lord Ganesha, there is Divya Kumar's divine rendition of 'Om Ganpataye Namah', which has been picturized on the stunning and gorgeous Vrushali Chavan.
Satish Sundaresan of Mid-Day met up with the never-say-never go-getter Vrushali Chavan for an exclusive interview, wherein she spoke about what went behind to shoot the magical song. 
ADVERTISEMENT
The extremely articulate and polite lady that she is, Vrushali Chavan greets us with an infectious smile that's complemented by a blessed voice when she says, "Om Ganpataye Namah'. Hearing those three divine words, we just could not control to ask her about her experience while shooting the song.  To which she says, "The whole shooting experience was simply magical. Even when I talk about the song, I get goosebumps. That's the beauty of the song's lyrics and the mesmerizing vocals of Divya Kumar and Raghav Sachar. One may find it really tough to digest the fact that the whole song was shot in one day! We shot at a plush green place on the outskirts of Mumbai. Trust me when I say that, everytime the director would say 'Action', I could feel a certain energy in my body, which used to flawlessly get transitioned into the dance movements." 
 

 

View this post on Instagram

 
When asked about the theme of the song, Vrushali Chavan said, "The song is a divine depiction of Goddess Parvati and her relationship with her son Lord Ganesha. As you can see in the song itself, the relationship between Goddess Parvati and her son Lord Ganesha has been very delicately and beautifully captured by the D.O.P. Jay Parikh, who is also the director of the song".
ALSO READ: Akshay Kumar is appreciative, he knows what to say: Sargun Mehta
Looking at the swift and flawless dance movements depicted by Vrushali Chavan in the song, we could not resist asking about her earlier trysts with dance. Pat came the reply, "I have done my Bachelors in Performing Arts (Bharat Natyam). Post that, I started choreographing for dance reality shows like 'Dance India Dance', 'Jhalak Dikhhla Jaa', 'DID Lil Masters' and many others. On a personal level, let me tell you that, I have a very special and personal bond and connection with Lord Ganesha. Maybe, that explains the reason why, when I was choregraphing the sculpting movements of the song, I could feel a certain kind of emotion towards the 'child'.  That's what I call as divine intervention. All that I can say is that, my connection with Lord Ganesha is totally beyond words". 
 

 

View this post on Instagram

 
When asked about how she bagged the song, Vrushali revealed, "Actually, the song's director had seen me in the film 'ABCD- Any Body Can Dance'. He took a screenshot of mine from the film and sent to me asking if that was me. When I replied in positive, he said that he wanted more photographs of mine in various angles as he was looking for a person who could effortlessly depict the role of Parvati Maa. He also added that, my face fitted the bill perfectly. I cannot tell you how blessed I felt after listening to those words. The rest, as they say, is history".
 

 

View this post on Instagram

 
Vrushali has been choreographing reality show contestants and also Bollywood stars. It's not rocket science to see that Vrushali has been naturally blessed with a face that could launch a thousand ships. When asked about her inclination towards acting, she replied, "I have been there, done that. Also, I am being there, doing that. In simple words, I have even acted OTT shows like 'Prem Gajra Aur Chilli Chicken', 'Pablo' (both on Disney Plus Hotstar), 'Rishta.com', 'Anuradha' (on Planet Marathi).  I am also doing an extremely awesome Marathi film, whose details I cannot reveal at the moment. But, I promise to you that, the moment I am in a position to speak about it, Mid-Day will be the first to know".
We trust you on that, Vrushali!
PLAY QUIZ: Are you excited to celebrate Ganeshotsav 2022 Do you think Kamal R Khan will avoid making controversial comments about movie stars post legal trouble?