'The Kerala Story' star Adah Sharma recently met with an accident, when she along with the film's team, was scheduled to join an event in Karimnagar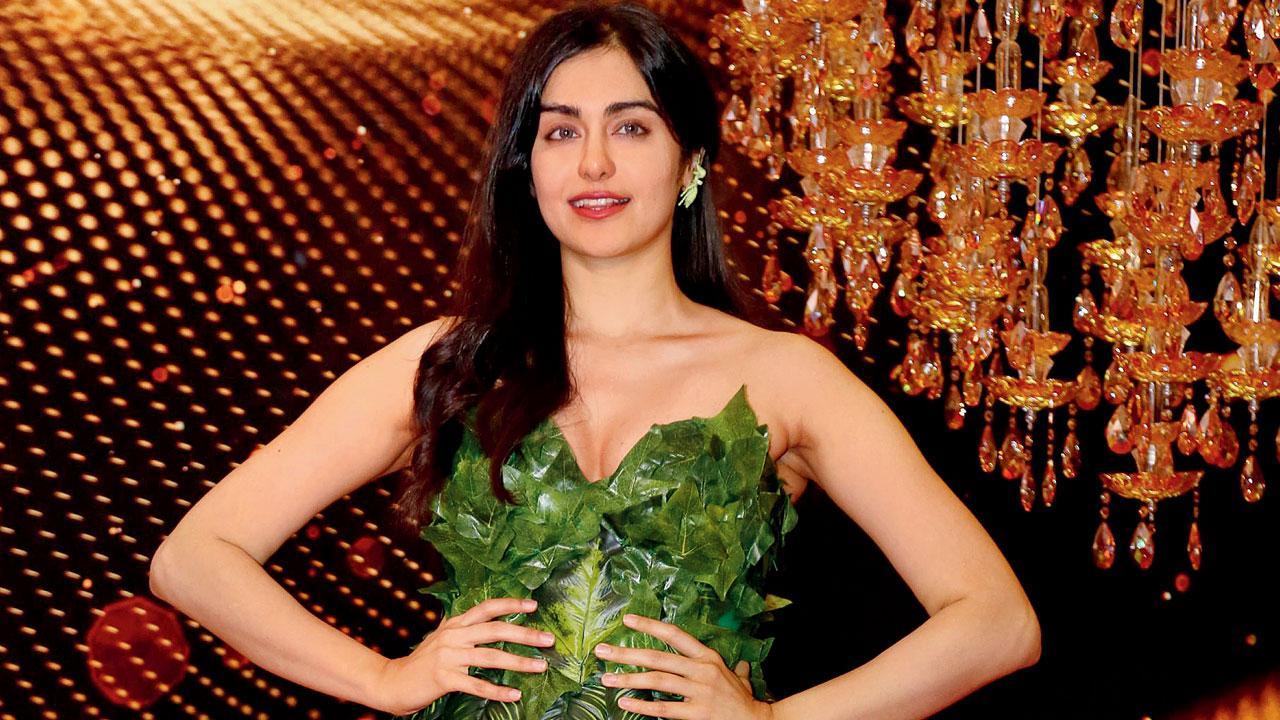 Adah Sharma
Adah Sharma, who has been in the news ever since her last film, The Kerala Story, released, met with an accident on Sunday. Sharma subsequently shared a health update on social media confirming that she and the rest of the team are all right. "I am getting a lot of messages because of the news circulating about our accident. The whole team is fine. Nothing serious or major [happened], but thank you for the concern." As per reports, the film's team was scheduled to join an event in Karimnagar, which was called off due to the accident. As soon as news about the accident hit headlines, social media users were convinced of foul play. Sharma had been receiving death threats because her film touched upon the controversial subject of a spate of alleged kidnappings in Kerala.
Top honours
ADVERTISEMENT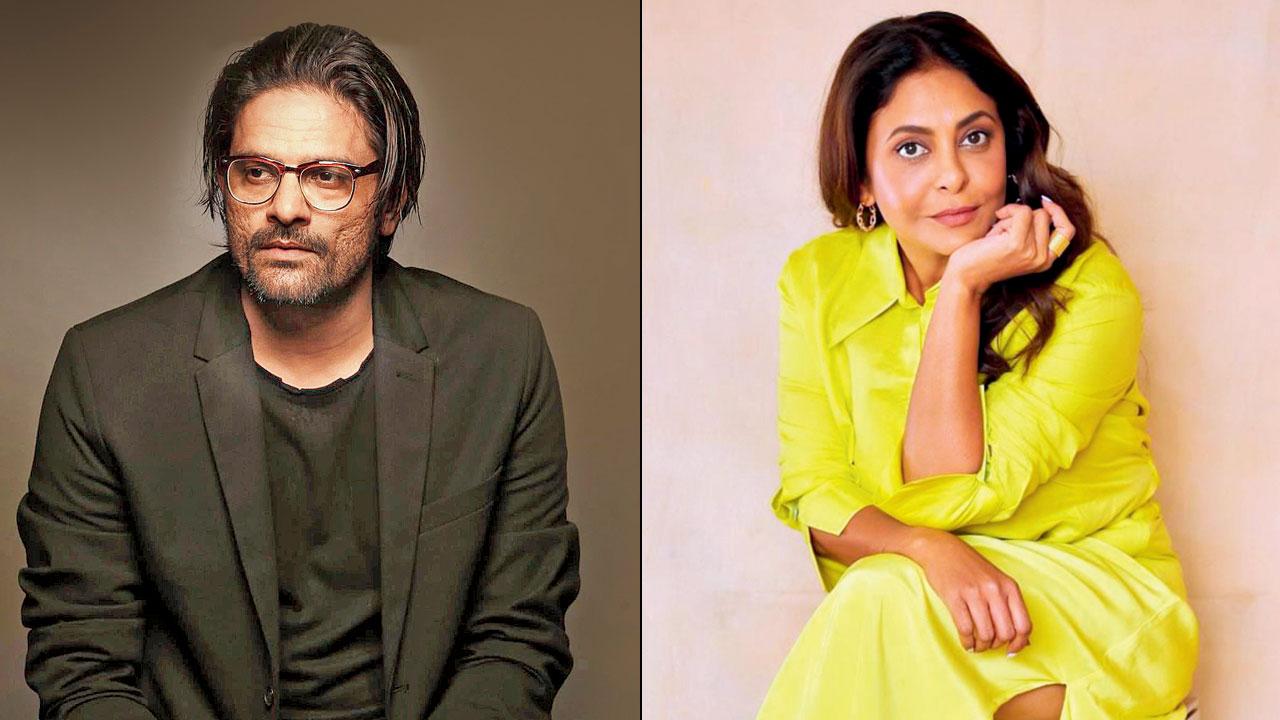 Shefali Shah, Jaideep Ahlawat and director Avinash Arun Dhaware won the top honours at the 2023 New York Indian Film Festival that showcased and celebrated new Indian cinema among the diaspora and global audience. The gala featured 35 films that showcased the depth and range of contemporary Indian cinema, including dramas, documentaries, and short films. Dhaware received the Best Director award for Three of Us, starring Shah, Ahlawat and Swanand Kirkire. Shah and Ahlawat won the Best Actress and Best Actor awards respectively.
Keep it simple, silly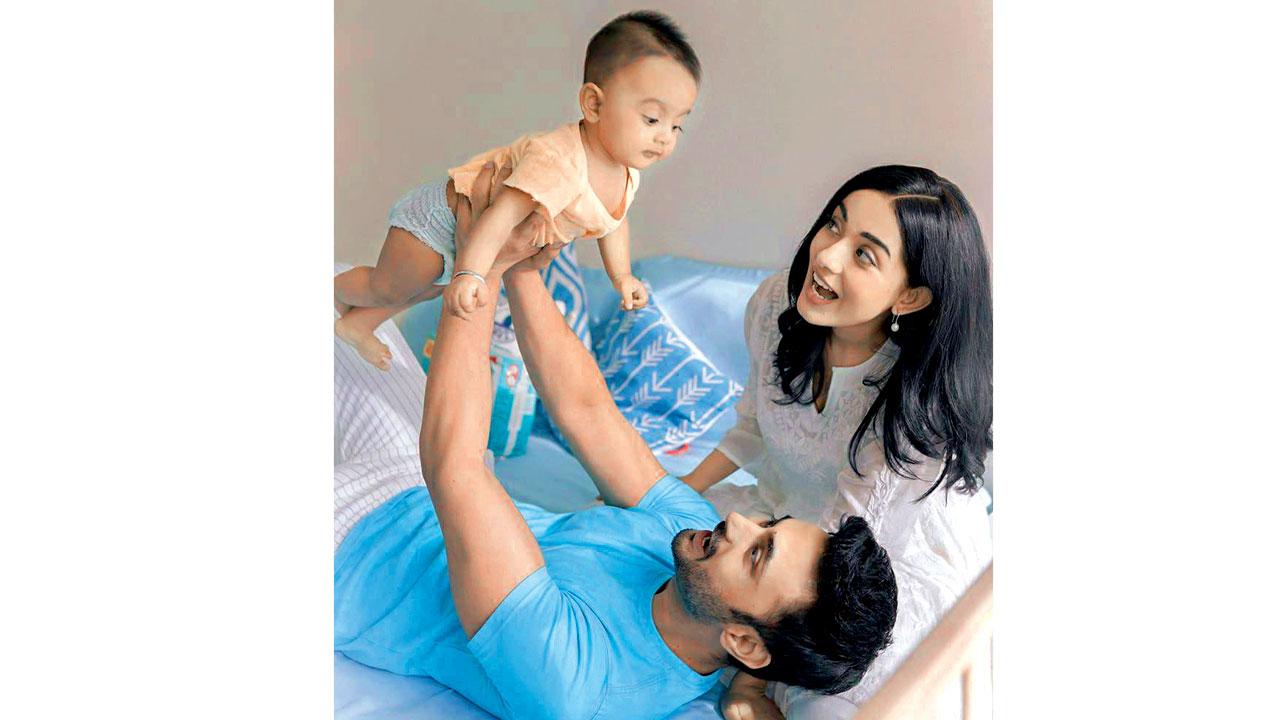 Amrita Rao has shared some details about her marriage with RJ Anmol, including the fact that they spent only Rs 1,50,000 on the ceremony. The expenses were made towards their wedding outfits, venue, and travel. The duo tied the knot in Pune at a famous Iskcon Temple in Katraj, nine years ago. Their traditional ensembles cost Rs 3,000 each, while the venue was locked for R11,000. The actor shared, "We always believed that weddings should be about love, not about showing off wealth and ostentation. We wanted our wedding to be a beautiful, intimate affair with just our immediate families and close friends, and we're glad we were able to achieve that without spending a fortune." RJ Anmol added, "Our wedding was a reflection of our personalities, and we wanted to keep it humble. We would be happy if this inspires people to opt for budget-friendly weddings too." The duo are parents to a boy named Veer.
Also Read: Have you heard? Case toh banta hai
All mushy things
Parineeti Chopra has penned a note expressing gratitude for the love that she and her fiance Raghav Chadha have been receiving. Two days after their intimate engagement, Chopra took to Instagram to share: "Raghav and I are overwhelmed with the love and abundance of positivity we have received over the past few weeks, particularly on our engagement. We both come from different worlds, and it's amazing to know that our worlds also unite with our union. We have gained a bigger family than we could have ever imagined. We are so touched by everything we have read/seen, and we cannot thank you all enough. We embark on this journey knowing that you all are standing with us. A special shout-out to our amazing friends in the media." Chadha took to Twitter to thank the Delhi CM Arvind Kejriwal who shared two pictures from the engagement ceremony. "Sir, apne apna aashirwaad dekar khaas din ko aur bhi khaas bana diya."
Also Read: Have you heard? Real and the reel
Set for another adventure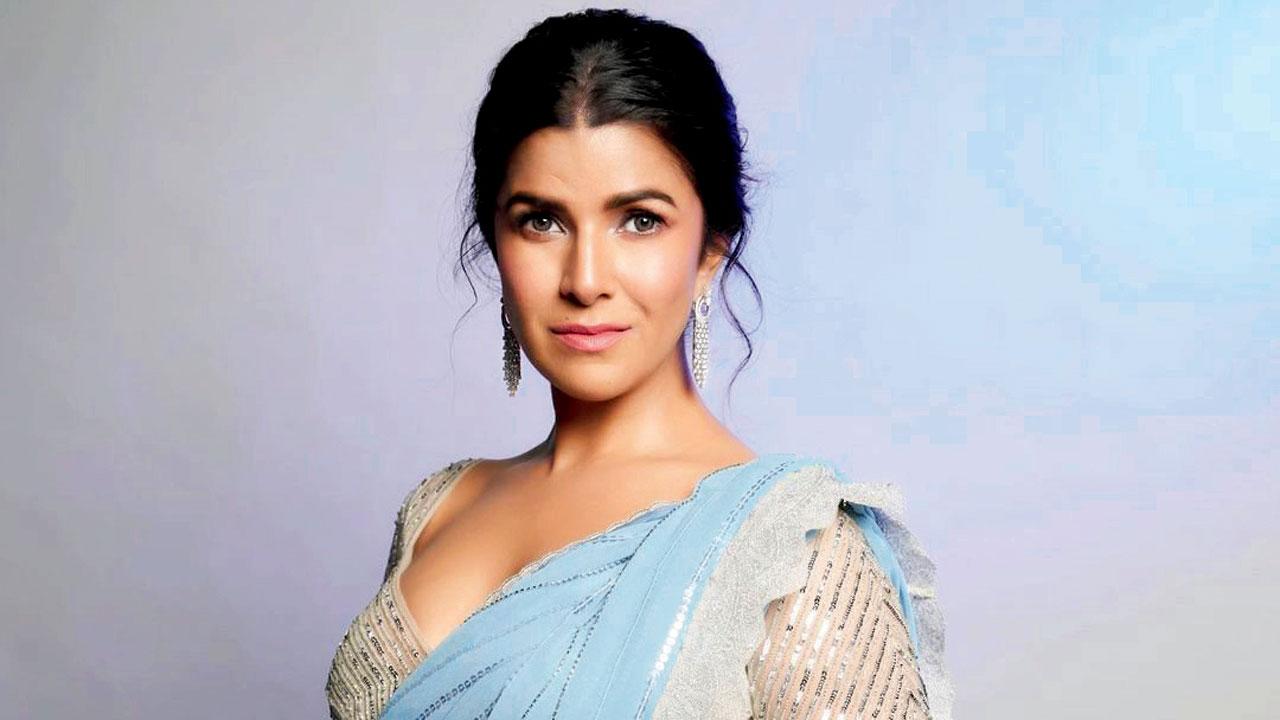 Nimrat Kaur, who is known for films such as The Lunchbox, Airlift, and Dasvi, will be seen in the upcoming drama-thriller streaming series, School of Lies. The series is set in the fictional Dalton Town that is surrounded by hills. The story follows a 12-year-old boy, who goes missing from a private boarding school, and the subsequent domino effect it causes. The series also stars Aamir Bashir, Geetika Vidya Ohlyan, and Sonali Kulkarni. It is set to release on the streaming platform, Disney+ Hotstar.
Ride of his life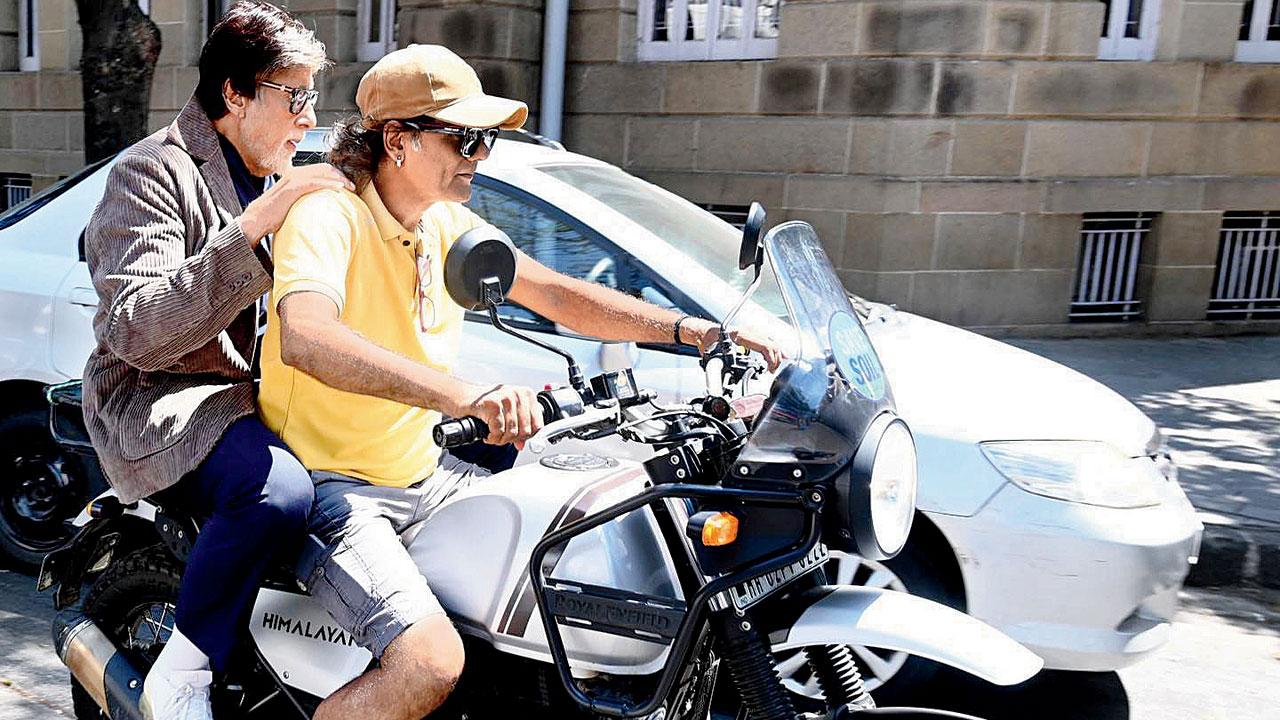 Amitabh Bachchan has thanked a stranger for helping him beat the traffic and reach his shooting location on time. Bachchan, 80, shared a photograph with a biker on his Instagram on Sunday. "Thank you for the ride, buddy. Don't know you, but you obliged and got me on time to location of work, faster and in avoidance of the unsolvable traffic jams. Thank you capped, shorts and yellowed T-shirt owner (sic),'' he captioned the post. Unfortunately, Big B may have missed the fact that this picture could be the cause for trouble for his friend. Challan coming soon?
On road to recovery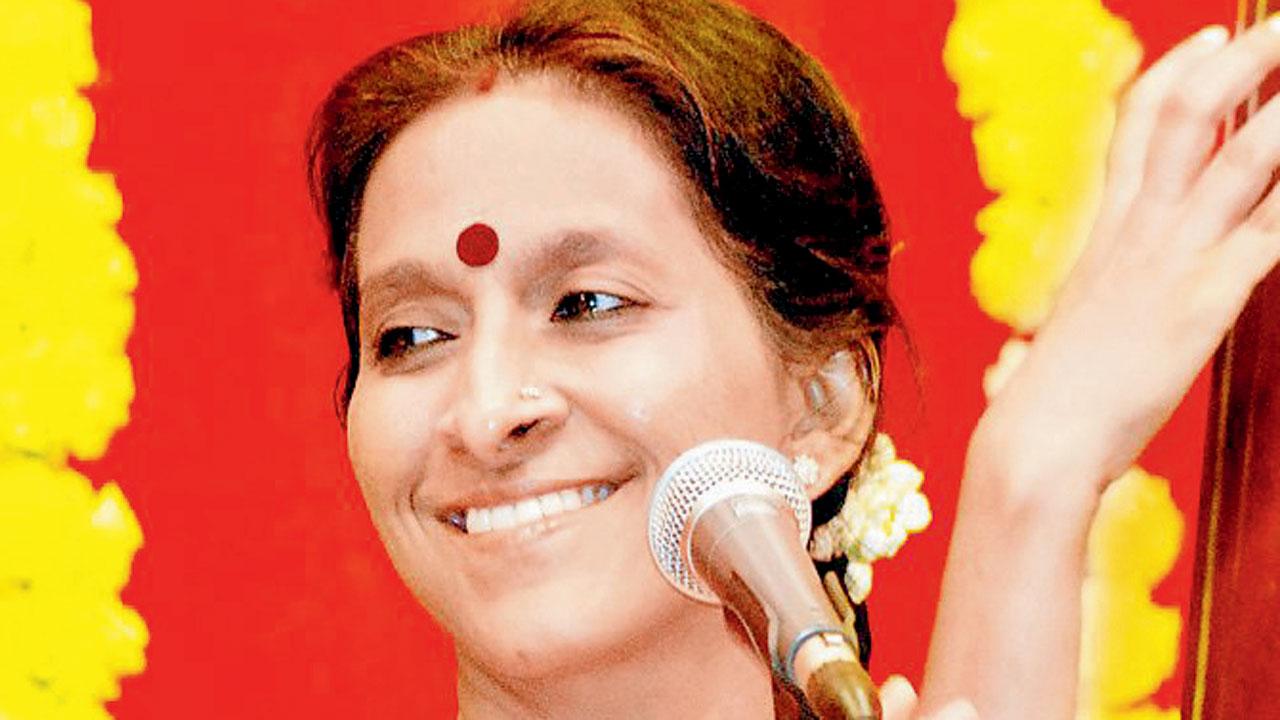 Carnatic musician Bombay Jayashri Ramnath said she is "recovering well" after suffering a health setback in March. Ramnath, who is in her 50s, had a health scare while touring the UK in March. "With your blessings, prayers and wishes, I am recovering well. Please keep them coming," the singer said in a statement posted on Twitter.