It is suggested that Anees Bazmee — who delivered the recent hit Bhool Bhulaiyaa 2, with Aaryan — will be associated with Firoz Nadiadwala's project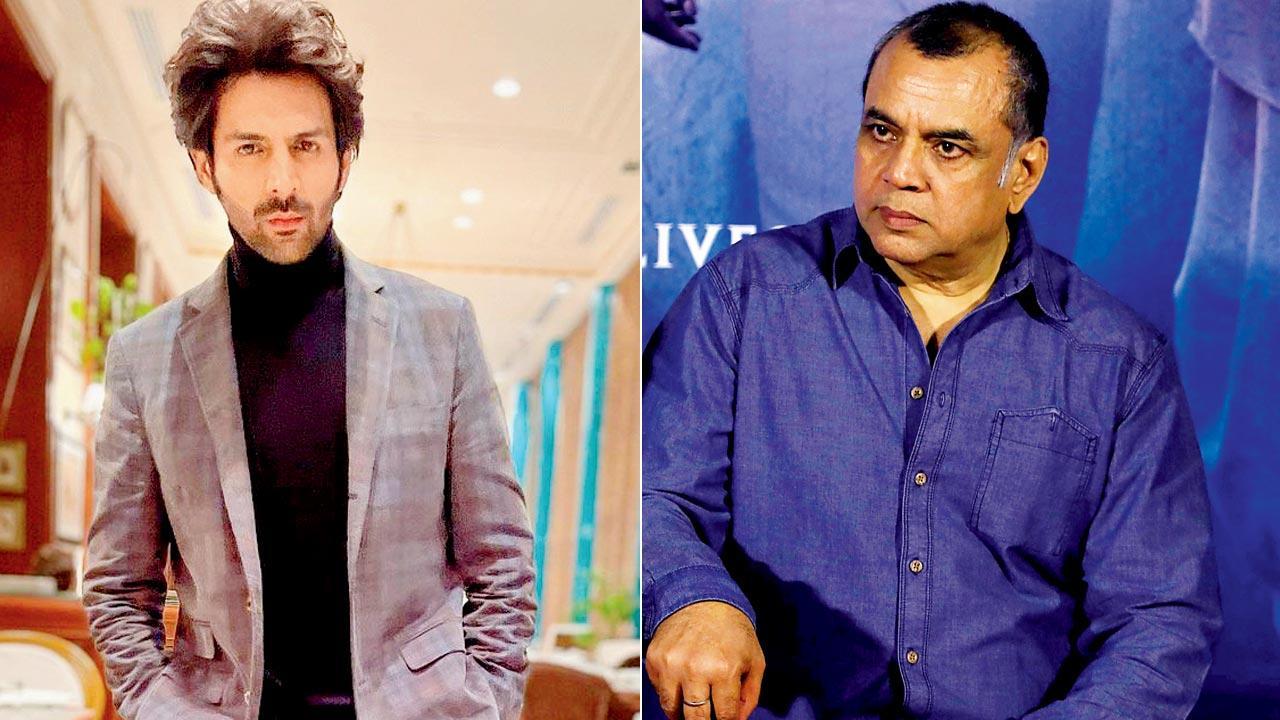 Kartik Aaryan and Paresh Rawal
Sab golmaal hai
Perhaps, you can call Paresh Rawal the Tom Holland of Bollywood! Casually spilling details that filmmakers would have wanted to grandiosely announce, he responded to a Twitter user's question on whether rumours of Kartik Aaryan's  association with Hera Pheri 3 are accurate, with a: "Yes, it's true." Rumour has it that Akshay Kumar will no longer be part of the film, which will now see Aaryan join recurring cast-members Rawal and Suniel Shetty. An upset 
fan shared, "No Akshay, no Hera Pheri." Another shared, "Ye toh World Cup mein haarne se bhi zyada dukh bhari khabar hai." It is suggested that Anees Bazmee — who delivered the recent hit Bhool Bhulaiyaa 2, with Aaryan — will be associated with Firoz Nadiadwala's project. The past two instalments of Hera Pheri, a franchise which also featured Tabu, were lapped up by movie-goers.  
ADVERTISEMENT
Also Read: 'Thai Massage' movie review: Sensitive and funny, just passes muster
Wise words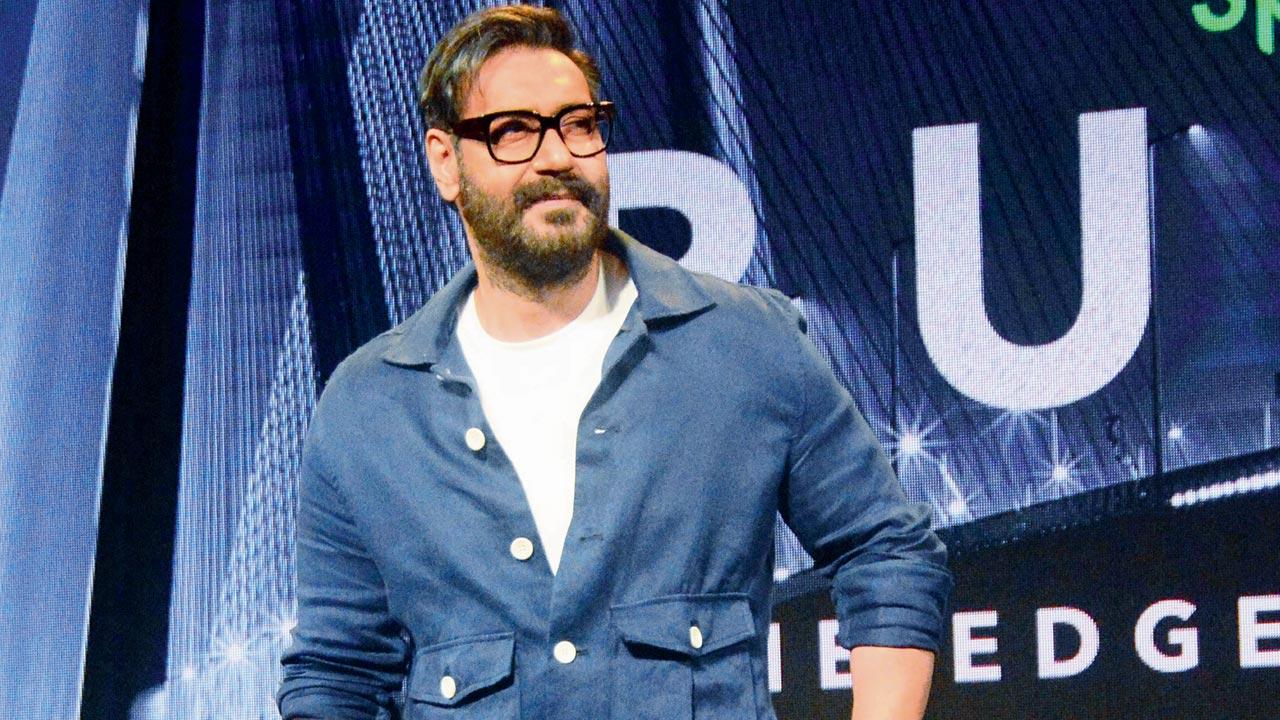 Apart from fans of the sport, several celebrities have commented on India's defeat in the ongoing T-20 series, while making light of the situation. Ajay Devgn, however, came out in support of the Indian team, stating, "Cheering for you as you put your heart and soul into converting the dreams of an entire nation into reality. Though your journey to the finals was cut short, we enjoyed every bit of it. Winning or losing is a part of the sport. Both results are inevitable. But we stand with you. Through thick and thin, ups and downs, we are here to stand with the best team in the 
world. Chin up, guys," he wrote. 
Also Read: 'Uunchai' movie review: Uunth pahad ke neeche!
Preity's kids turn one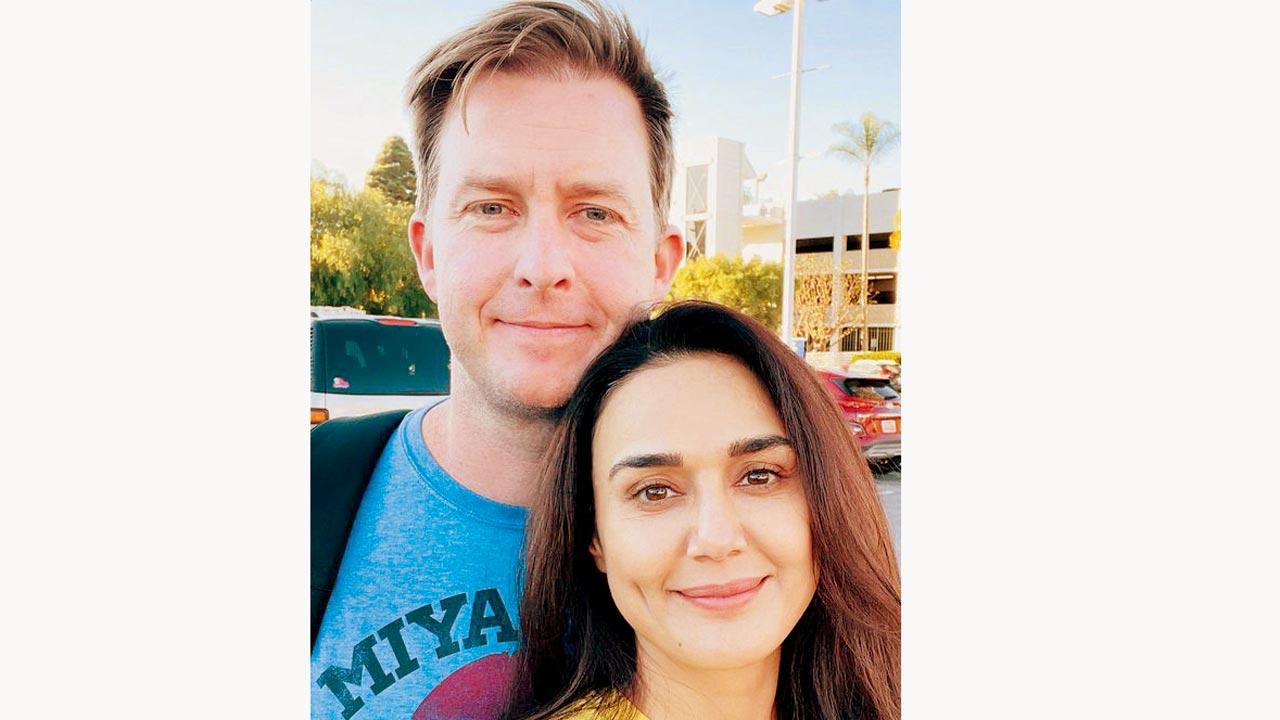 Preity Zinta took to Instagram to share that her twins, Gia and Jai, who she shares with husband Gene Goodenough, are now a year old. Sharing pictures of the two kids, she wrote for her daughter, "I always knew I wanted you, and prayed for you. And now, you are here, and it has been a year. My heart is full, and I will forever be grateful for your precious smiles, warm hugs and presence in my life." For her son, she shared, "Of all the roles that I have played in my life, nothing comes close to that of being your mom. I'm sure we have known each other for many lives. In this one, I cannot stop wondering how much love we will share with each other, and how much my heart fills up, looking at you." 
Hooda's next releases in December
Randeep Hooda's upcoming espionage drama, titled Cat, is all set to première on December 9. The series, which comes from creator and show-runner Balwinder Singh Janjua, marks Hooda's second collaboration with Netflix after Extraction, which released in 2020. Cat is the story of Gurnaam Singh, who is compelled to confront his dark past in an attempt to save the life of his brother. Having once been a Cat — informant for the police as a young boy — Gurnaam finds himself plunged right back, as a police informant, into the volatile underbelly of corruption. Along with Hooda, the series stars Suvinder Vicky, and Hasleen Kaur.
Baar baar dekho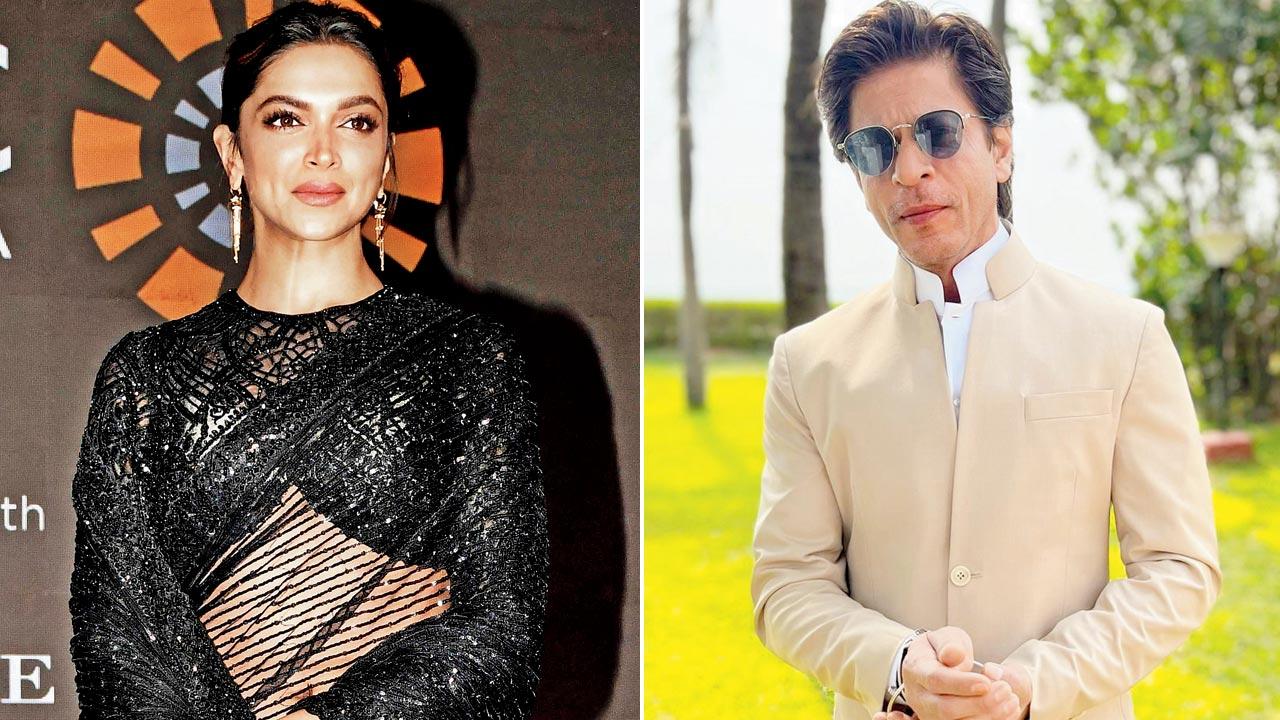 Shah Rukh Khan shared a heart-warming post wishing Deepika Padukone on completing 15 years in the film industry. Khan took to Instagram to share a bunch of images of his films with Padukone, who made her debut with him in Farah Khan's Om Shanti Om. "To fabulous years of amazing performances with you. Here's looking at you, and looking at you, and still looking at you," wrote the actor, who also starred with Padukone in Chennai Express and Happy New Year. Has Bigg Boss 16 lived up to your expectations?