Thai Massage revolves around Atmaram Dubey (Gajraj Rao), a respected widower from Ujjain, Madhya Pradesh, where life moves at a leisurely pace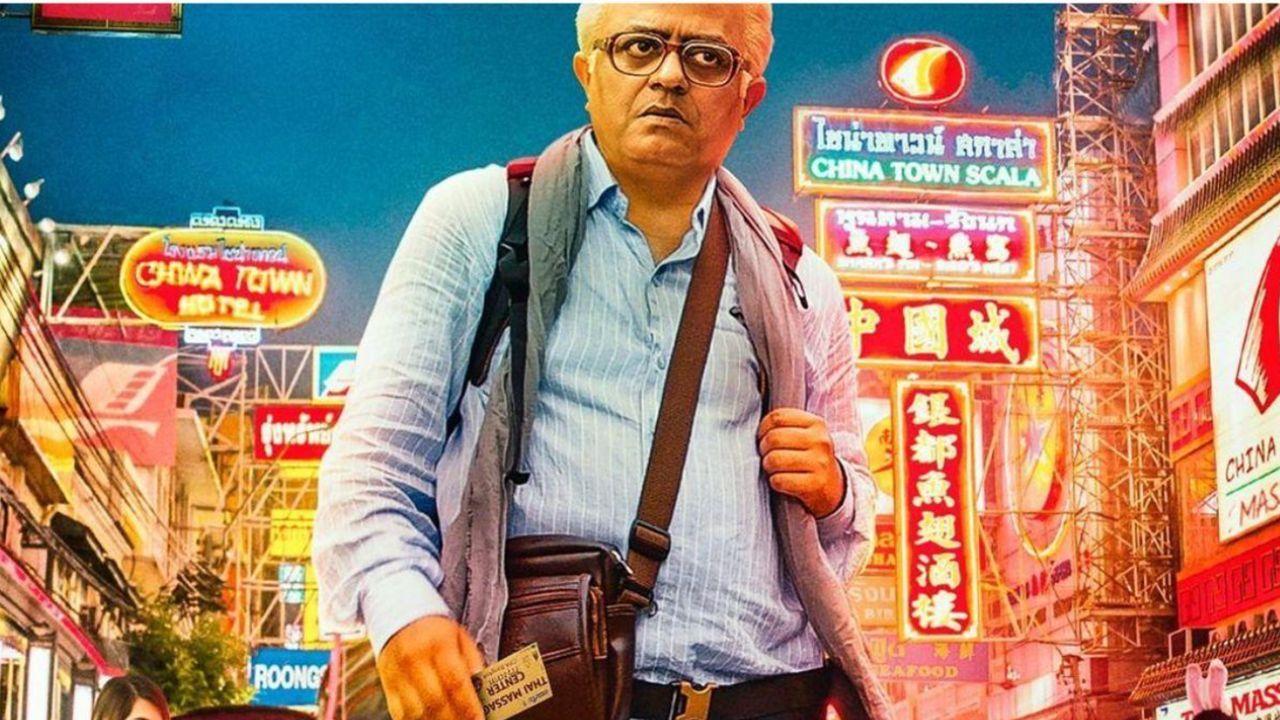 A still from the film
Thai Massage
Dir: Mangesh Hadawale 
Cast: Gajraj Rao, Divyenndu, Sunny Hinduja, Anurita Jha
Rating: 2.5/5
The opening credits set the tone of this narrative. Thai Massage revolves around Atmaram Dubey (Gajraj Rao), a respected widower from Ujjain, Madhya Pradesh, where life moves at a leisurely pace. While prepping for his 70th birthday celebration, his family discovers his carefully concealed secret-escapade to Thailand. Sunny Hinduja, who plays the son Mukesh, is aghast to learn that his 'mahaan' father, who they believed had never ventured beyond Ratlam, Indore, or Dewas, had taken a pleasure trip to Bangkok. He was appalled at learning that at an age when senior citizens are preoccupied with spirituality, his father was seeking carnal pleasures.
ADVERTISEMENT
Also Read: 'Uunchai' movie review: Uunth pahad ke neeche!
Though Atmaram stays with a loving family, who hold him in high regard, he is lonely. After the death of his bedridden wife, who was suffering from paralysis for years, he focused all his attention on his children and their families. With age finally catching up with him, the 70-year-old man hopes to sow some wild oats, while he has the chance. A chance meeting with Santulan Kumar (Divyenndu) raises Atmaram's hopes.
The subject of erectile dysfunction was last addressed in Shubh Mangal Saavdhan (2017), but writer-director Mangesh Hadawale treats it differently by showcasing the perspective of society. On the one hand, people have reservations talking about the issue to even their close confidantes, and on the other, after a certain age, people are expected to follow the path of renunciation and spirituality. The National Award-winning director has treated the subject sensibly, making poignant and humorous moments, without getting too preachy or going over-the-top. If the scene where Atmaram is caught watching porn by the neighbour Panchal aunty (Vibha Chhiber) is funny, his earnest and emotional outpour to a Russian blogger Rita (Alina Zasobina) is handled with sensitivity and maturity.
Also Read: Kartik Aaryan casts a magic spell with his dance moves in new song 'Kaala Jaadu'
Rao, 51, essays the character with complete conviction. He keeps you hooked to the proceedings on screen with his nuanced performance, be it while providing laughter or invoking emotions. Divyenndu is likeable as Santulan, who begins with the idea of having a laugh at Atmaram's expense, but eventually is compelled to face his own reality. Hinduja and Anurita Jha (as Atmaram's daughter-in-law) play their parts well. Rajpal Yadav's cameo seems forced, and doesn't evoke any humour. Thai Massage has several wonderful sequences that touch a chord here and a nerve there. Despite the runtime of over two hours, the narrative drags. It is a watchable fare and just about passes the muster. Has Bigg Boss 16 lived up to your expectations?