Mid Day Online met up with the veteran actor for an exclusive interview, wherein he spoke about the inspiring journey from his debut film till date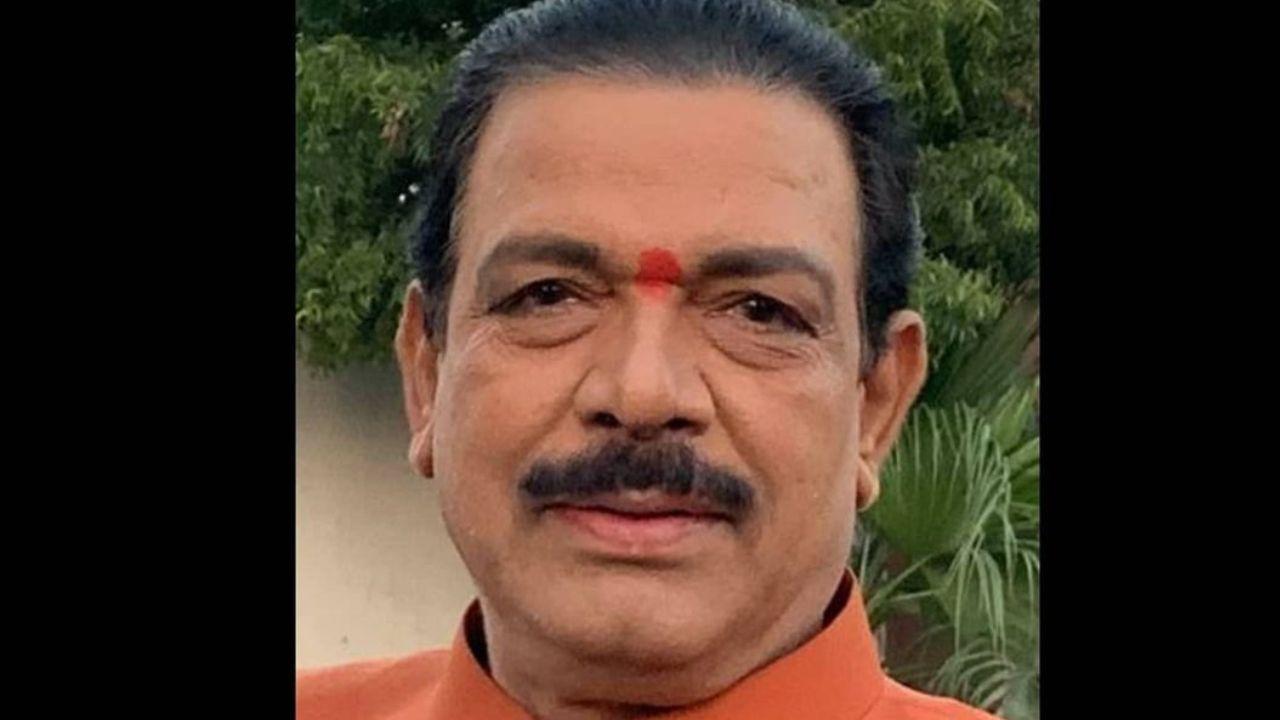 Official Instagram Account of Govind Namdev
They always say 'Old Is Gold'. Testimony to the saying is the veteran actor Govind Namdev. Despite him being 60-plus-something of age, he refuses to let down his hunger for acting even a bit. The zest and zeal with which he spoke to us can give anyone a run for their money. Mid Day Online met up with the veteran actor for an exclusive interview, wherein he spoke about the inspiring journey from his debut film till date. 
Sir, you started your career with 'Shola Aur Shabnam'. How would you describe your journey from 'Shola Aur Shabnam' till date?
I feel satisfied and content. When I came to Mumbai, I had absolutely nothing. Today, when I look at myself and the body of work which I have done over the years, its really satisfying. At the same time, my journey has been challenging as well. I have scaled many mountains in my career. By the grace of God, things are going in the right direction till date. Today, wherever I go anywhere in the world, people recognize me because they have seen my work and they love me and respect me because of my work. These days, even at the age of 65 years, I am still getting challenging roles.
ADVERTISEMENT
You were very good in academics. Did it never strike you to pursue a career on the lines of academics?
Pursue? (laughs). Arre… pursue nahi… academics mere saath saath chal raha hai. Teaching is my passion. I teach in couple of colleges, including prestigious institutions like 'National School Of Drama'. I go there for 10 days in a year. I conduct a workshop with the students wherein I teach them techniques to enhance their craft.
What role did the yesteryear actor Mahipal play in your life?
(a bit shocked and surprised). How did you know that! I am extremely happy to hear that. Mahipal had a very innocent and endearing face and also the kind of characters that he played used to inspire many. He majorly played all positive roles.
Also Read: I get to witness the victory of good over evil everywhere, says Aliya Hamidi
Actors like Prem Chopra, Ranjeet, the late Amrish Puri and a few others had their own signature line/ dialogue. Have you thought of having your own signature line/ dialogue?
Well… I have many one liners that are still fresh in people's memory. They include 'zabaan kheench loonga' from 'Sarfarosh', 'Pant geeli ho jaayegi' from 'Wanted' and others.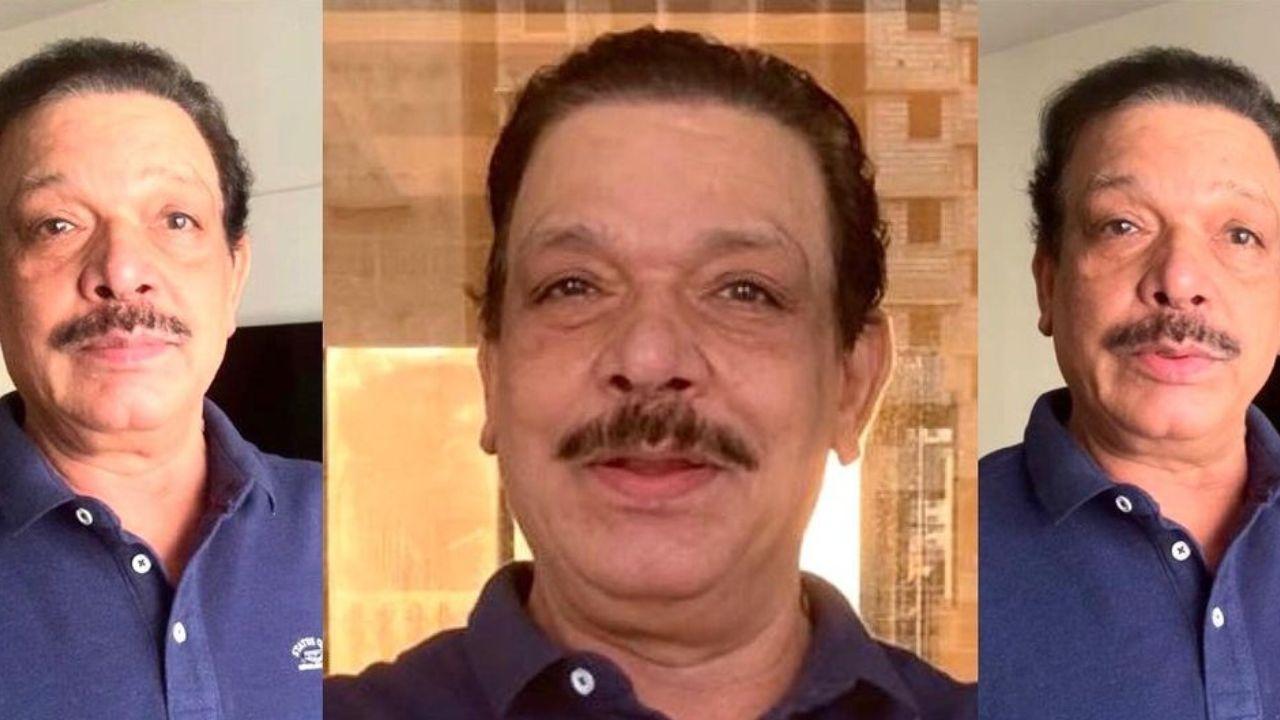 Looking back, when you went to National School of Drama, did you find it difficult to get adjusted with the 'ambience and atmosphere' of the students there?
That's true. There had come a time when I had thought of leaving NSD and going back home. I wasn't able to match upto the level of students there.
Was language barrier the reason?
Oh yes! The influence of English language there was extremely high. So much so that even the Sanskrit dramas were being taught in English. When I had made up my mind of stepping back from NSD, I happened to meet Ebrahim Alkazi, who shouted at me and scolded me for my decision. His stern tone made me cry. While crying, I told him the reason for my decision. He called all the faculty members and instructed them to have Hindi also as a medium of instruction.
In what way Ebrahim Alkazi became responsible in shaping your career?
Many felt that he was a strict disciplinarian. But, the fact remained that he used to like hard working and ambitious individuals. That's why I was a 'recipient' of his love and affection because of my extremely hard-working nature. And it was because of him that I decided to stay back in NSD. Eventually, he became the inspiration of my life.
Is it true that the late Dilip Kumar saab appreciated you after seeing your performance in 'Prem Granth'. 
After the film's premiere show, Dilip Kumar saab was very impressed with my performance . When he saw me at the theatre, he called out my name "Govind…. Bahut achhey!". I became totally numb at that time and had goosebumps all over!
Is it true that you got Rs. 50,000 for your debut film 'Shola Aur Shabnam'?
No. The remuneration for 'Shola Aur Shabnam' was not even decided! The first cheque that I had got was for Ketan Mehta's 'Sardar'. The amount decided was Rs. 50,000. But, I had got a cheque of Rs. 15,000, with which I got my family to Mumbai. I was paid Rs.50,000 for 'Prem Granth'. Since then, there has been no looking back.
You grew up reading the autobiographies of many people. Is there any person/s who inspired you the most?
It has to be the great Mahatma Gandhi.
Weren't you training to be singer?
Yes! Initially, I aspired to be a singer, but never thought of doing it professionally. I had never thought of acting.
Also Read: Pankaj Tripathi announced as National Icon by Election Commission of India
"Exciting news! Mid-day is now on WhatsApp Channels

Subscribe today by clicking the link and stay updated with the latest news!"
Click here! Are you enjoying the current season of `Bigg Boss` (season 16)?