The Yellow Diary talks about making it as one of the most popular Indie bands of current times. Read all about it in the second interview as part of the Indie Insider series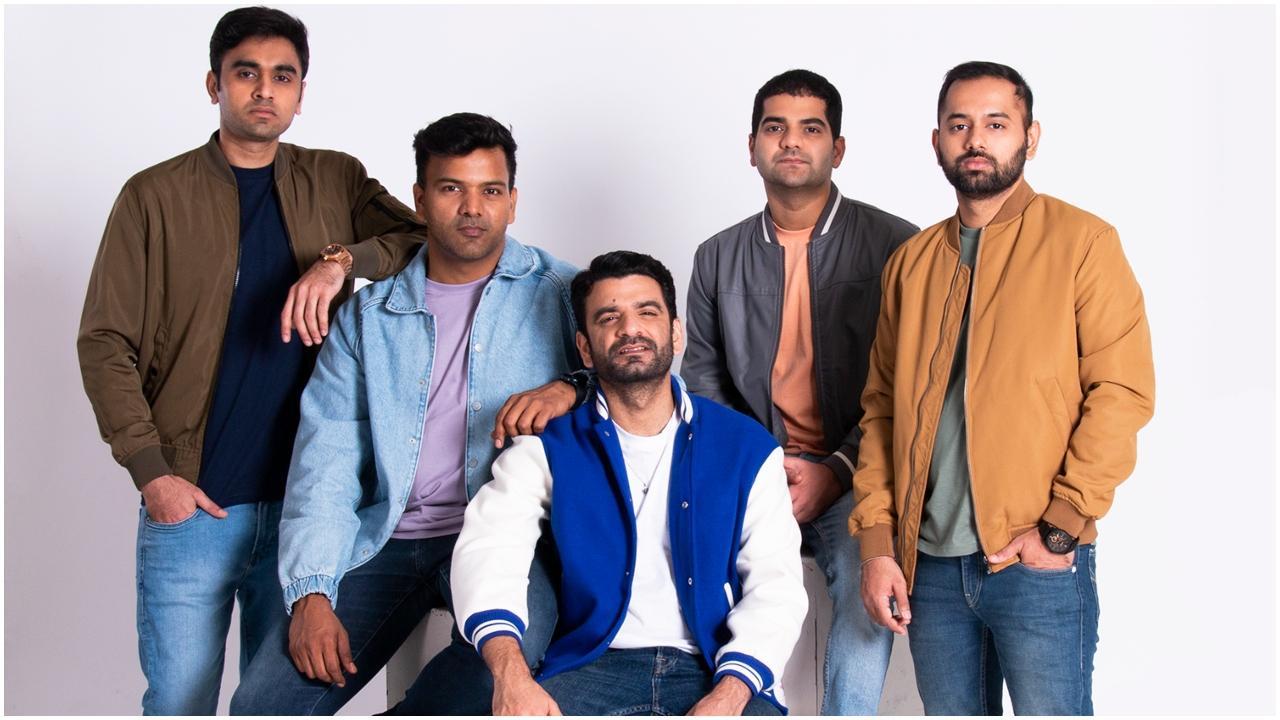 The Yellow Diary talks about their journey in our latest episode of the Indie Insider
A group of friends who came in to put up a band together and turn it into a live act is how The Yellow Diary (TYD) band came into being. The band comprises of Himonshu Parikh (music production, keyboard, backing vocals), Rajan Batra (vocals, songwriting), Sahil Shah (drums), Harshvardhan Gadhvi (guitar) and Stuart DaCosta (bass). The band talked about their shared passion for music and how they got together in Mumbai. The band members spoke to us as part of our new series, Indie Insider, where we explore the journeys of independent musical acts.
Talking about their first song 'Marz', TYD's keyboard player and well-known producer in the Hindi film industry, Himonshu Parikh mentioned, "It wasn't so much about the reach but more about the feedback. Numbers were not a thing for us."

The band focuses majorly on how people react to their music. The game changer for the band was receiving great feedback from industry professionals. "We were over the moon," said Himonshu.

But how did the band name themselves 'The Yellow Diary'? "The name actually comes from how the music is written," said Himonshu. "All the songs the band writes are inspired by personal stories and about people they might have come across. The lyrics of their songs might just be thoughts or philosophies about which a person might be writing in his or her journal. Like 'A Dear Diary'."

According to the band, yellow is a very mysterious colour which usually means happy, but may have a very dark side to it. Even the songs by TYD have the same sort of expanse in terms of emotions - be it sad, happy, or anything in between.

Lead vocalist of the band, Rajan Batra, who recently came out with his single, 'Saza', also talked about surviving as an Indie band. "There are two ways to look at this. One, how do you survive this? And the other is that there are times that you are so driven that survival is not how you look at it," he said.

He continued, "If you are surviving as an indie band, then basically, there is something lacking in terms of your drive and if you are driven towards what you want to do, then the whole aspect of surviving kind of goes away and you find more ways to make things happen for you."

According to Rajan, if we look at the independent music scene, there are people who are actually doing well and are driven. After a point of time, they will be known for the work they are doing.

"Our journey has been like a domino effect," says Sahil, the drummer of the band, adding to Rajan's explanation about the survival of indie bands in India.

Talking about the love the band receives from their fans and listeners, bass player of the band, Stuart DaCosta, mentioned, "When we perform live, you kind of make eye contact with the first row and you see these people that are blissed out, and they are just into the music and then you are like, 'Man! This is why we do it, you know."

Stuart added, "It's not really a specific reaction, it's when people sing our songs back to us at the shows, it's when they go to their happy place listening to our music. Those are the kind of reactions we are looking for. That is what makes it worthwhile."

When asked about where the band actually gets inspiration from, each member had the same thing to say. Sahil mentioned, "It's these guys. For me, it's definitely them. I have been playing my whole life but I haven't really felt being a part of something bigger than myself and that was this, this team and this group of friends that I have right now."

The guitarist of the band, Harsh, had the same take on it. As per the band, they are far from normal and they are not just a band at work but a group of friends with the perfect vibe and the perfect wavelength.

'It's a family business," Himonshu jokingly said.

The band members also talked about the bands and artists they have been listening to lately. Rajan Batra is really enjoying Harry Styles' music, while Stuart is listening to the Canadian singer Daniel Caeser.

When asked about creating music for the Hindi film industry, Rajan talked about how this question has come to them a lot. "We want to take up opportunities that benefit it. Our song Buniyaad was used for 'Maja Ma'. The idea is to just create music, and if it fits a certain script a certain way, we would be really happy to do it."

Himonshu added, "The idea is to stay true to ourselves as artists, keep putting out our music and keep doing our live shows and stay true to what The Yellow Diary represents."

In a recent OTT project, the band was called and clearly asked by the director, "I want a TYD song", and that's what says a lot about the growth and appeal of the band.
ADVERTISEMENT