From Super 30 to A Man Who Knew Infinity, check out these films if you love mathematics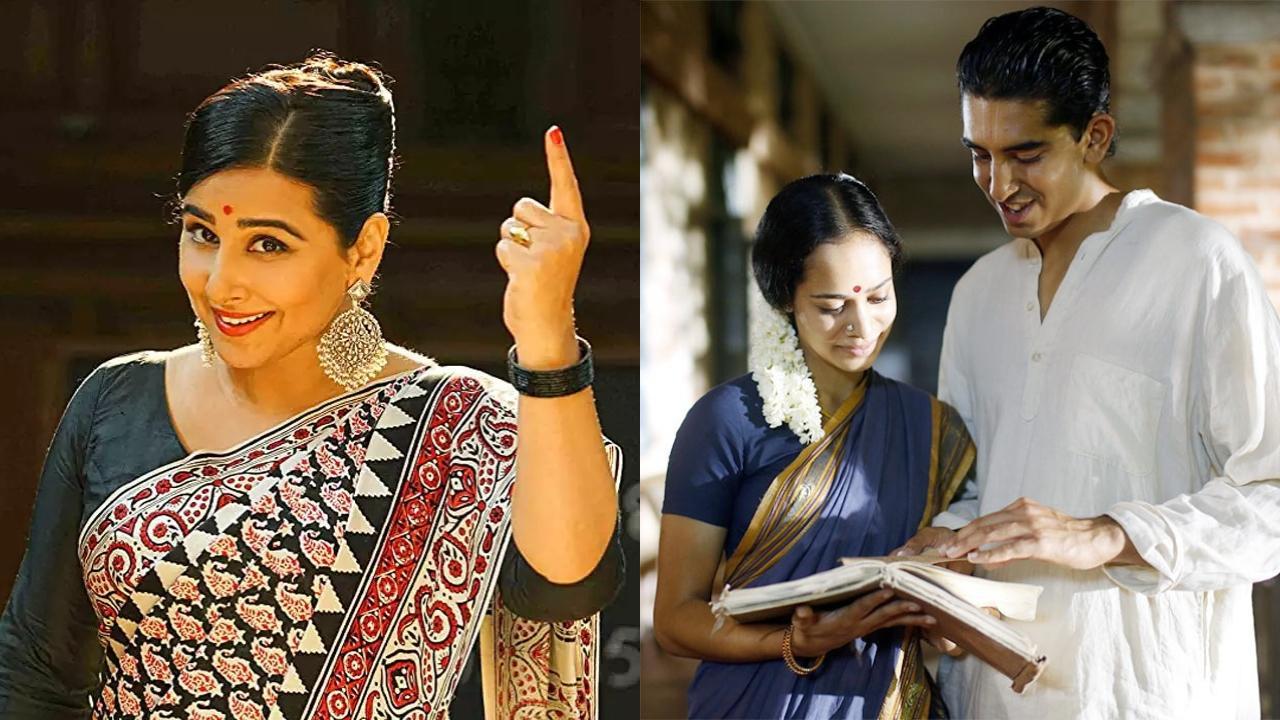 International Mathematics Day
March 14 is celebrated as International Mathematics Day. It is also known as the Pi Day, because the mathematical constant π can be rounded down to 3.14. On this day, we bring to you 5 films that every math lover must watch
1) The Man Who Knew Infinity
ADVERTISEMENT
Director: Matthew Brown
The film narrates the story of the life and academic career of Indian mathematician, Srinivasa Ramanujan, and his friendship with his mentor, Professor G.H. Hardy. Dev Patel plays math genius Srinivasa Ramanujan. From a town in India and with limited formal training in mathematics, Ramanujan made contributions to Number Theory and infinite series. After Ramanujan drafted letters to leading mathematicians at Cambridge University, he spent nearly five years in Cambridge studying with famous English mathematician G. H. Hardy before he tragically contracted tuberculosis and died at the age of 32.
'The Man Who Knew Infinity' is a touching tale that brings Ramanujan's personal story to life. 
2) Super 30
Director: Vikas Bahl
'Super 30' is a Bollywood biographical drama. The movie is based on the life of mathematician Anand Kumar who started a coaching class for underprivileged students and helped them to crack the IIT-JEE exams. 'Super 30' – an inspiring, sincere and well-intentioned film showcasing the real-life story of Patna-based Maths mastermind Anand Kumar is anything but a super film. The lead character is essayed by Hrithik Roshan.
Resting on a captivating premise of cracking the toughest thing in the world – how to crack the JEE thereby showing the perpetual battle between the privileged and underprivileged kids, entitlement and talent, – to score a seat in the IIT, thereby transforming education and learning.
Also Read: Pi Day: Everything you need to know about this mathematical constant
3) Shakuntala Devi
Director: Anu Menon
This film is based on the life of Shakuntala Devi who is a well-known mathematical genius from India. She has been nicknamed 'Human Computer' because of her extraordinary talent and skill in solving complex mathematical problems without any mechanical aid. While the film pays tribute to her genius as a great mathematician, it also humanizes her as a woman and a mother, in trying to capture her invincible spirit. Told through the lens of her relationship with her daughter Anu, the film highlights their very different struggles and aspirations in life. Vidya Balan essays the titular role while Sanya Malhotra plays the roles of her daughter. The film is available on Amazon Prime.
4) The Imitation Game
Director: Morten Tlydum
'The Imitation Game' is a 2014 historical thriller film about British mathematician, logician, and pioneering computer scientist Alan Turing who was a key figure in cracking Nazi Germany's naval Enigma code which helped the Allies win the Second World War, only to later be criminally prosecuted for his homosexuality. 
Alan Turing is a strange mathematician hired to help break the German Enigma code during WWII. Considered an impossible task, what may be more impossible for Turing is getting along with the team of mathematicians also working on the project. Led by Hugh Alexander, they shun Alan as he works on a machine to break Enigma, rather than doing it by hand like the rest of them. Things improve when Joan Clark (Kiera Knightley) is brought in by Alan to help them, and she helps bring the team together and focus on making Alan's machine work. In order to allow the unmarried Joan to continue working, she and Alan become engaged. When it is revealed that Alan is gay, things take a tragic turn as he is isolated from his colleagues and persecuted by the government, despite his groundbreaking work cracking Enigma.
5) Hidden Figures
Director: Theodore Melfi
'Hidden Figures' is the incredible untold story of Katherine G. Johnson (Taraji P. Henson), Dorothy Vaughan (Octavia Spencer) and Mary Jackson (Janelle Monáe)—brilliant African-American women working at NASA. They served as the brains behind one of the greatest operations in history- the launch of astronaut John Glenn into orbit, a stunning achievement that restored the nation's confidence, turned around the Space Race. The visionary trio crossed all gender and race lines to inspire generations to dream big.
'Hidden Figures' (2016, directed by Theodore Melfi) is a movie that will simultaneously inspire and make people angry at the injustice African-American women faced both in their professional and daily life. The main characters of Katherine Goble, Mary Jackson, and Dorothy Vaughan worked at NASA and saw many opportunities for their professional growth; however, their bosses and colleagues did not offer these women support nor did they respect their dignity since they were all African-American.