The actress exclusively spoke to Mid Day Online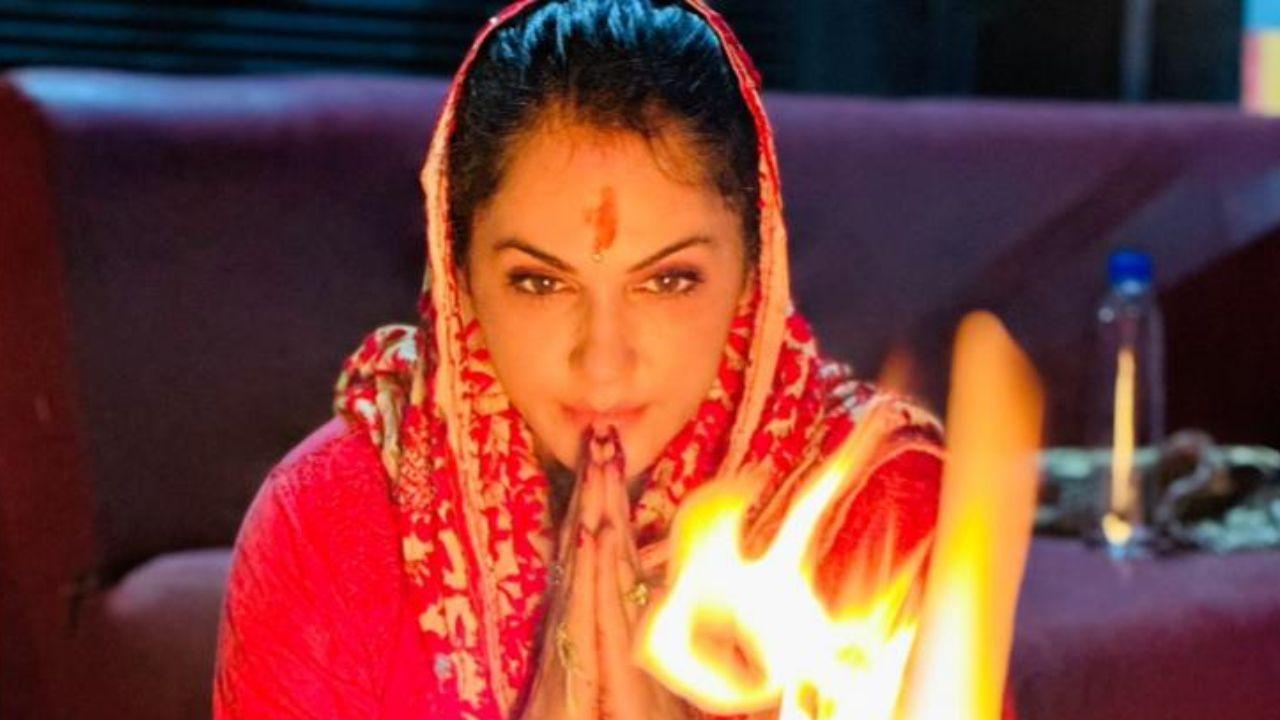 Pic Courtesy: PR
Just a few days back, the whole world welcomed the New Year 2023 with open arms. With the advent of the New Year, there were lots of promises and resolutions which were made to oneself. Just like everyone having their ways and means of welcoming the New Year, actress Isha Koppikar too welcomed it her way.
Also Read: Isha Koppikar: Real-life characters play muse for web show makers
ADVERTISEMENT
Rather than welcoming the New Year by partying, Isha chose a holier way. The 'Don' actress had organized a serene ceremony of 'Chandi Havan', which was performed at her home. She had even shared the photos of the same on social media. Isha was dressed in a red attire while performing the 'havan'. She also had her daughter by her side during the entire havan.
Also Read: When Shah Rukh Khan made his 'Don 2' co-star Lara Dutta blush
Speaking exclusively to Mid Day Online, Isha said, "I started the New Year 2023 with the extremely powerful 'Chandi Havan' which was performed at my home. The 'Chandi Havan' blesses one's life with positivity and happiness. And, this year, I aim to spread happiness and positivity in everyone's lives and make a difference in whatever way I can" Has Bigg Boss 16 lived up to your expectations?