On-campus workshops to bring more clarity about oft-misunderstood concept of consent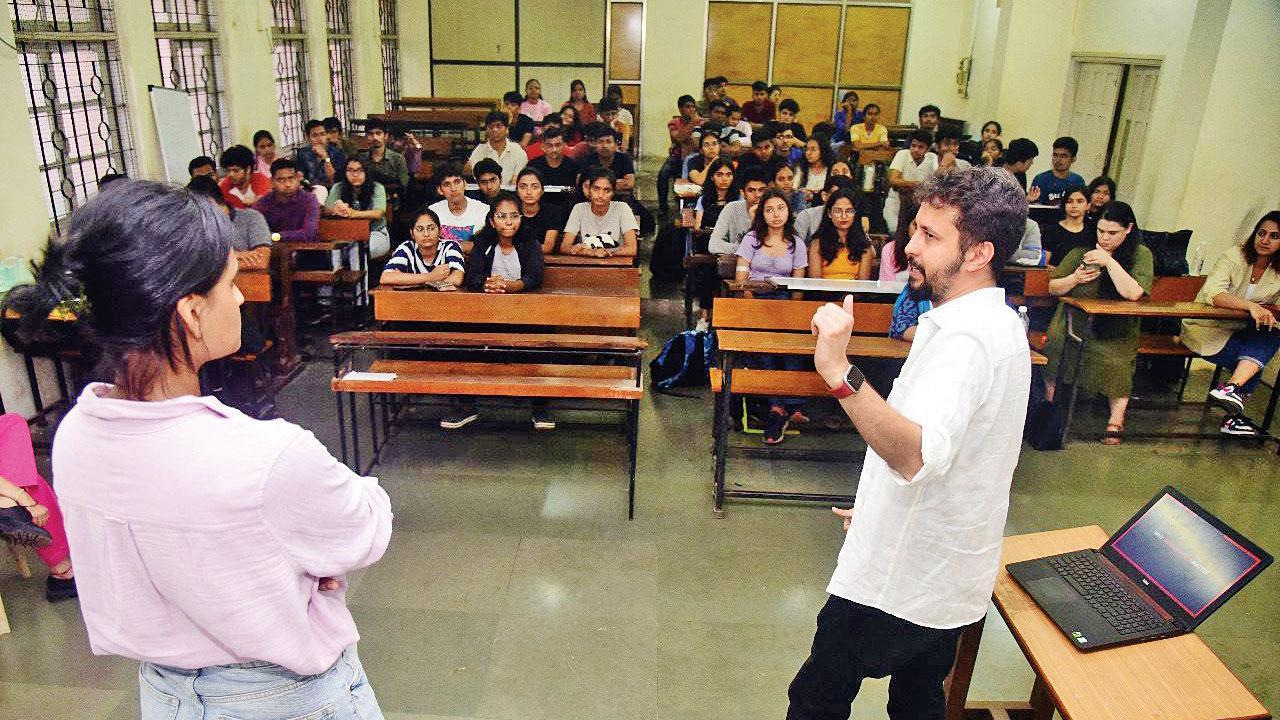 Conversations: Kevin Lee (right) and Shruti Jani (left) make a point to the participants. Pics/Shadab Khan
Tinder, the dating and networking app, along with Yuvaa, a youth-media organisation, is set to conduct a series of on-college campus workshops designed to bring clarity to the concept of consent and encourage conversations around the subject as well as safe dating.
In early December last year, Tinder and Yuvaa held workshops at three colleges that set the tone for what we can expect in 2023. At the Veermata Jijabai Technological Institute (VJTI), Matunga workshop in December 2022 titled, 'Consent and Safe Dating Session' for above-18-year-old students, conducted by Kevin Lee and Shruti Jani of Yuvaa, students were first up reassured that "nobody is going to be judgmental, only respectful." The mentors began by asking students to list the top three things that come to mind when talking about consent. The answers from the participants comprised, "permission, agreeing, love and responsibility." It was also interesting that Lee and Jani were careful to use, "those who identify as men, those who identify as women," when addressing students, acknowledging non-gender binaries. The new world with its new lingo is truly upon us and we have to get with it! For most male students, consent was "mandatory." For most women, it revolved around "safety."
ADVERTISEMENT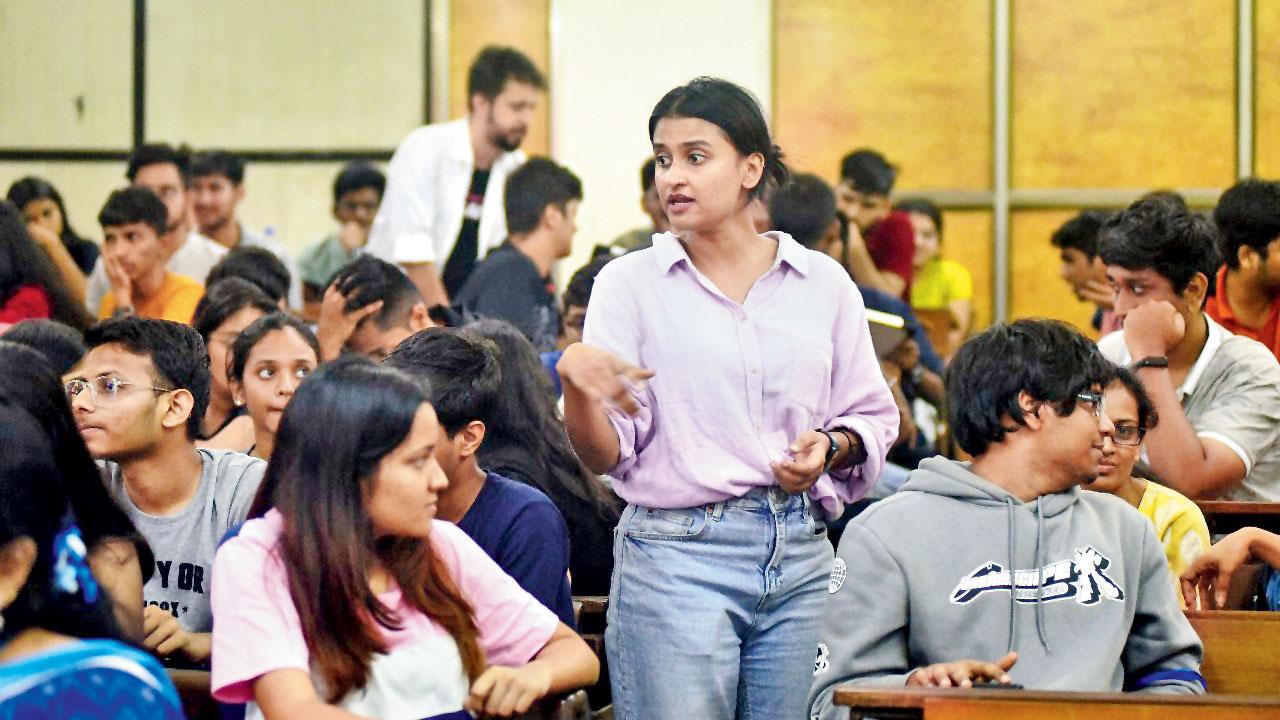 Students talk safety, boundaries
More clarity about consent came from Lee and Jani who explained, "The whole point of consent is never to assume. A lot of people do not know how to ask for or even give consent. Not having the words or power to say 'no' is not a situation in which any of us would like to be." The 90-minute workshop, crackling with young energy had slides, discussions and interaction. Through different mediums, students were explained that "not hearing a no or a lack of a no does not automatically mean a yes. Consent only counts if it is enthusiastic consent. Pressurizing or blackmailing somebody into saying yes is not consent. Drunk consent is also not consent."
Also Read: Mumbai: Malad locals look to make his-tree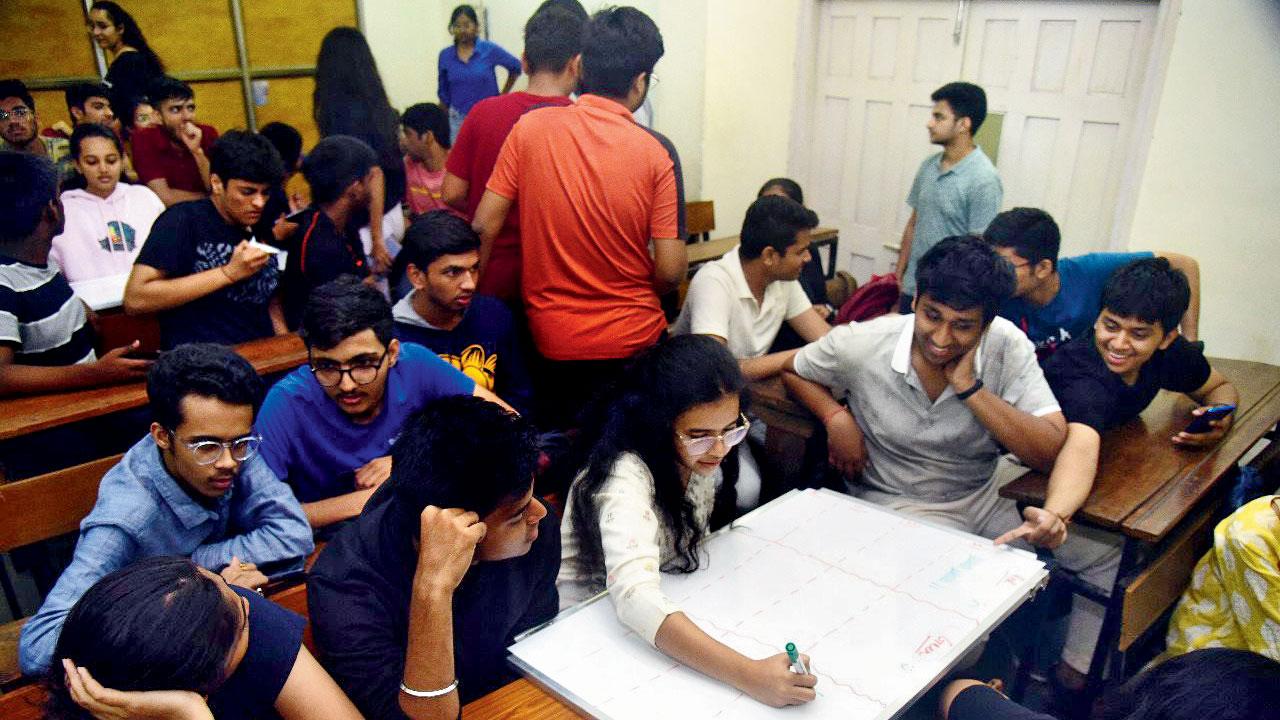 Decoding consent: Campus and classroom conversations
The workshop, setting the pattern for more to come, highlighted correct reading and perspective of a concept that is the cornerstone of relationships. With sessions through this year, one expects better informed and importantly more empowered individuals to say no.  Aahana Dhar, country director of communications, Tinder India, stated that they were aware of, "the increasing need of having safe spaces for conversations on boundaries, consent, and mutual respect. This is a first-of-its-kind initiative to help normalise open, candid discussions on these topics and enable access to appropriate authentic information."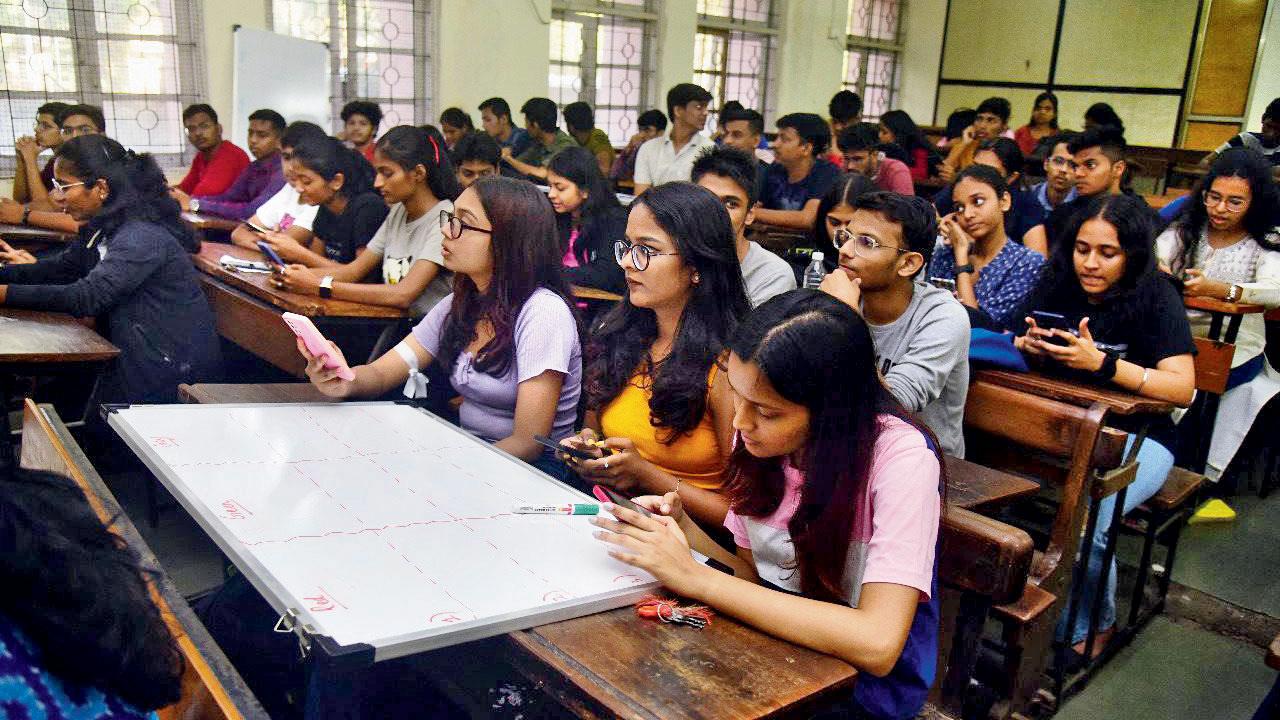 Talk through: Let us make consent clear
Lee signed off with, "We have tried to take the conversation around consent into classrooms and use interactive workshops centred around the lived experiences of students to help them understand how nuanced consent really can be. The hope is that young people understand and imbibe consent in their dating lives, leading to safer dating all around."
"Exciting news! Mid-day is now on WhatsApp Channels

Subscribe today by clicking the link and stay updated with the latest news!"
Click here!