Grateful for being conferred an Honorary Doctorate by the School of Oriental And African Studies, Javed Aktar on prepping for the September London gala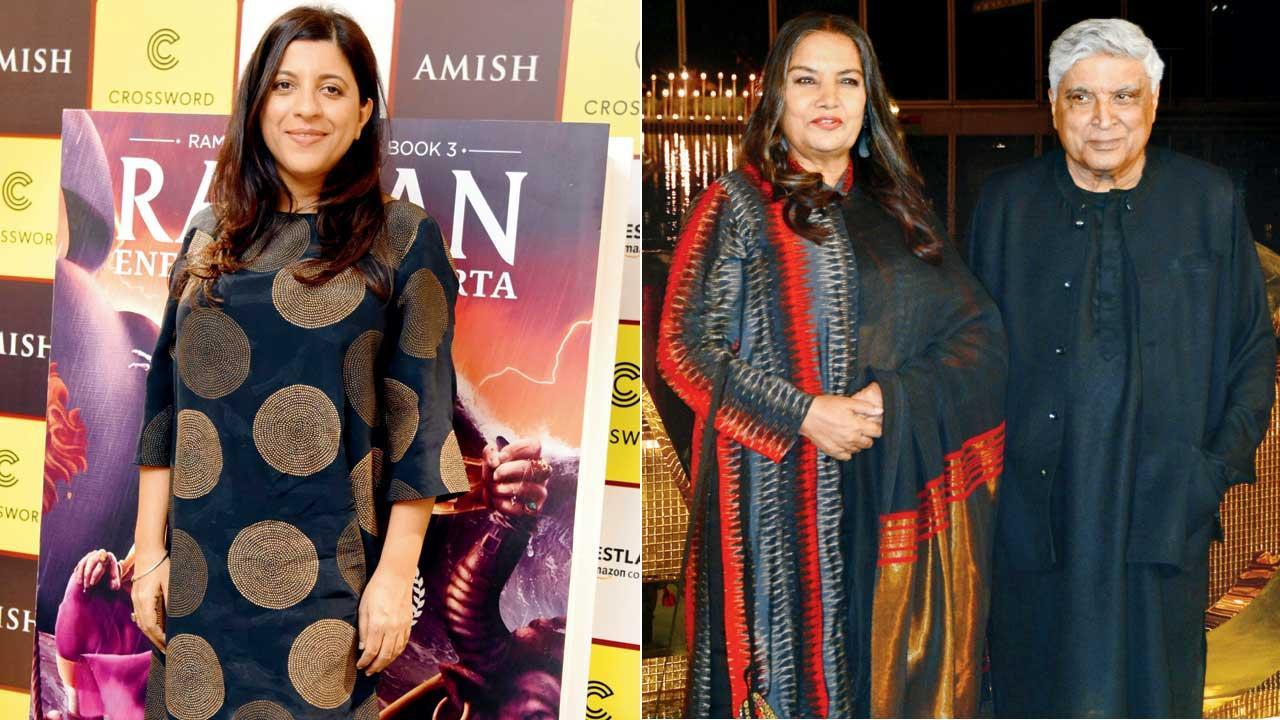 Zoya Akhtar; (right) Shabana Azmi with Javed Akhtar
Five-time National Award-winner Javed Akhtar was conferred an Honorary Doctorate by the School of Oriental And African Studies (SOAS), University of London, this week. 
Akhtar says the announcement came as a surprise, and the acknowledgement embodies all that he has attempted to do as a writer.  "The citation read, 'We would like to confer upon you a Doctor of Literature (DLit) (honoris causa) in recognition of your significant contribution as a poet, lyricist, screenwriter, and political activist.' This is everything I've worked for all my life. To have my modest efforts recognised by one of the most prestigious universities in the world is a big honour. I am thankful," he says, adding that this honour marks his third doctorate. "Shabana [Azmi] has received five, so we have been Drs for some time now." 
ADVERTISEMENT
Eager to be part of the event that will be held from September 5 to 7, Akhtar says he will be accompanied by Azmi and daughter Zoya. Prod Azmi on which of the three contributions of Akhtar, a lyricist, screen-writer and political activist, has been most significant, and she says, "I don't think I can separate one aspect of Javed from the others because it is the same world view that shapes his work across all. Only the medium is different. He is a good poet and lyricist because he is a compassionate human being." 
Honorary Doctorates are given to individuals with outstanding achievements in areas relevant to the school's work. Earlier, Akhtar was conferred Honorary Doctorates by Pondicherry University and Jamia Hamdard University, while Azmi has been conferred by  Leeds University, Jamia Millia Islamia, among others. 
Also Read: This is what Javed Akhtar wrote about Satish Kaushik after attending his last rites