Capping a horror trilogy with Bhediya, Sachin-Jigar on creating music that suits the genre, but can be consumed in ordinary settings as well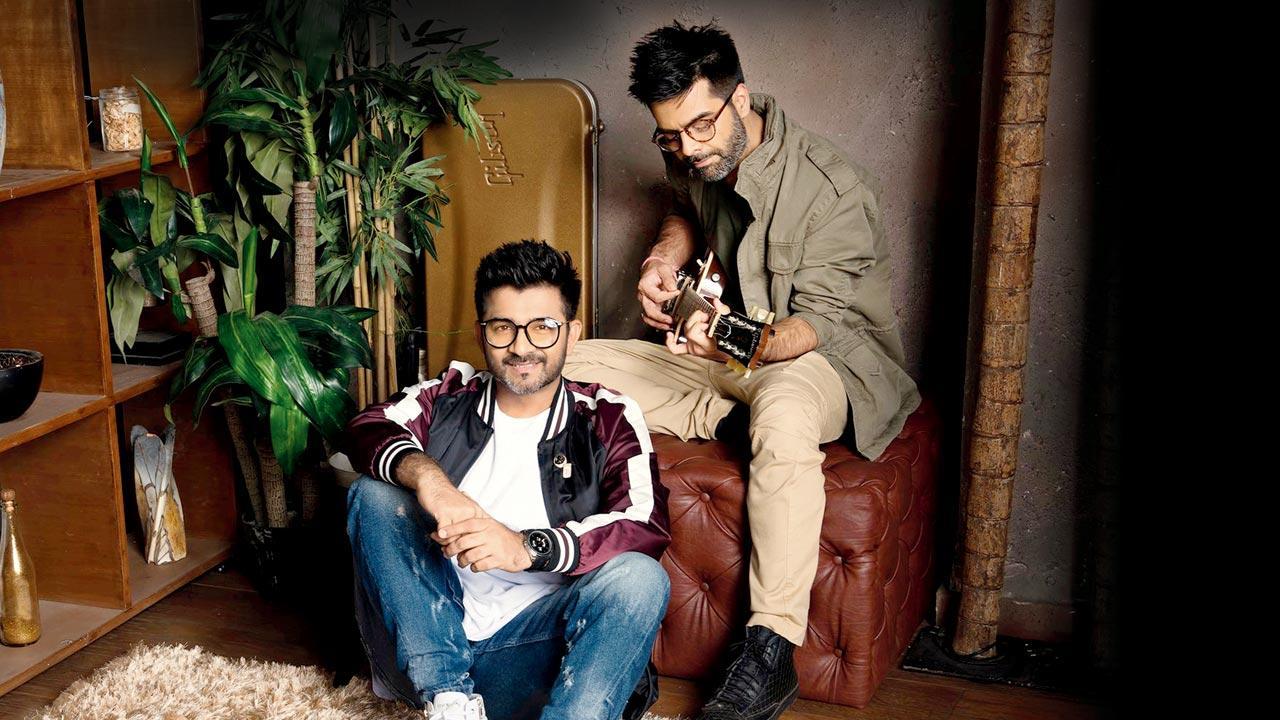 Sachin Sanghvi and Jigar Saraiya
With Bhediya, Sachin Sanghvi and Jigar Saraiya wrap up the final part of Dinesh Vijan's horror trilogy. Asserting that their equation with Vijan is among the healthiest that composers can share with producers, Saraiya says, "We understand each other to the point that we can decipher why he would ask for a song, even if we don't feel the need for it in a film." While working on each film, the duo has walked the thin line between catering to the genre of horror, and creating songs that can be consumed in ordinary settings. "If you hear the Stree [title] song,  you'll see that the lyrics [address a girl], but you'll also understand that it is about the protagonist. We always think about delivering something that you can dance to, and can have on your playlist even on a happy day. We don't think of it as a horror [soundtrack] alone. Similarly, we haven't addressed the soundtrack of Bhediya as something that should cater to the creature alone. We think of viability in music." They intersperse the conversation with discussions on the "exciting" opportunity of creating music, should characters of the three films interact. We ask them if conversations of such an overlap are underway, and they respond with a simple, "Well, yes, and no."
Also Read: Amit Sadh declines pay-to-play fantasy sport endorsement
ADVERTISEMENT
Showing complete disregard for the music industry's tendency to latch onto frivolous commercial numbers under the pretext of promoting a film, Sachin-Jigar have instead focussed on consistently delivering musical albums with definite character. The duo points to films like Taal when establishing that a soundtrack's longevity depends on the attention paid to each number of the album, an aspect that they have tried to address in every project. 
Also Read: Flashback with the Stars! Why Isha Koppikar lost trust in certain filmmakers
Sanghvi admits that while he is seeing a reversal in the trend now, the industry's "faith" in the traditional music-making process had depleted. "The belief in the process of sitting with  the director, producer, lyricists and composers, and subsequently working on the songs, had depleted. During those interactions, there are discussions on songs — one may suggest that something about a track works, and something doesn't. These are [productive] processes within a team. The producer needs to believe that the composers will deliver songs of all genres — romance, dance, and everything else — that is needed for the making of a comprehensive album. Everything was becoming too popcorn, and centred around the initial impact. Producers said remixing a hit song is less risky. Since it is already a hit, reworking it would be a wise idea. And this mentality was impacting originality. But, things are changing again. A large part of this shift is owing to the changes that have come about in the lockdown and the OTT [boom]. Producers are not depending on weekend collections alone, because they can build [an audience] on the web too. Some of the risk [is mitigated]." Are you excited to see Kartik Aaryan replacing Akshay Kumar in Hera Pheri 3?