KL Rahul and Athiya Shetty tied the knot in Suniel Shetty's Khandala farmhouse today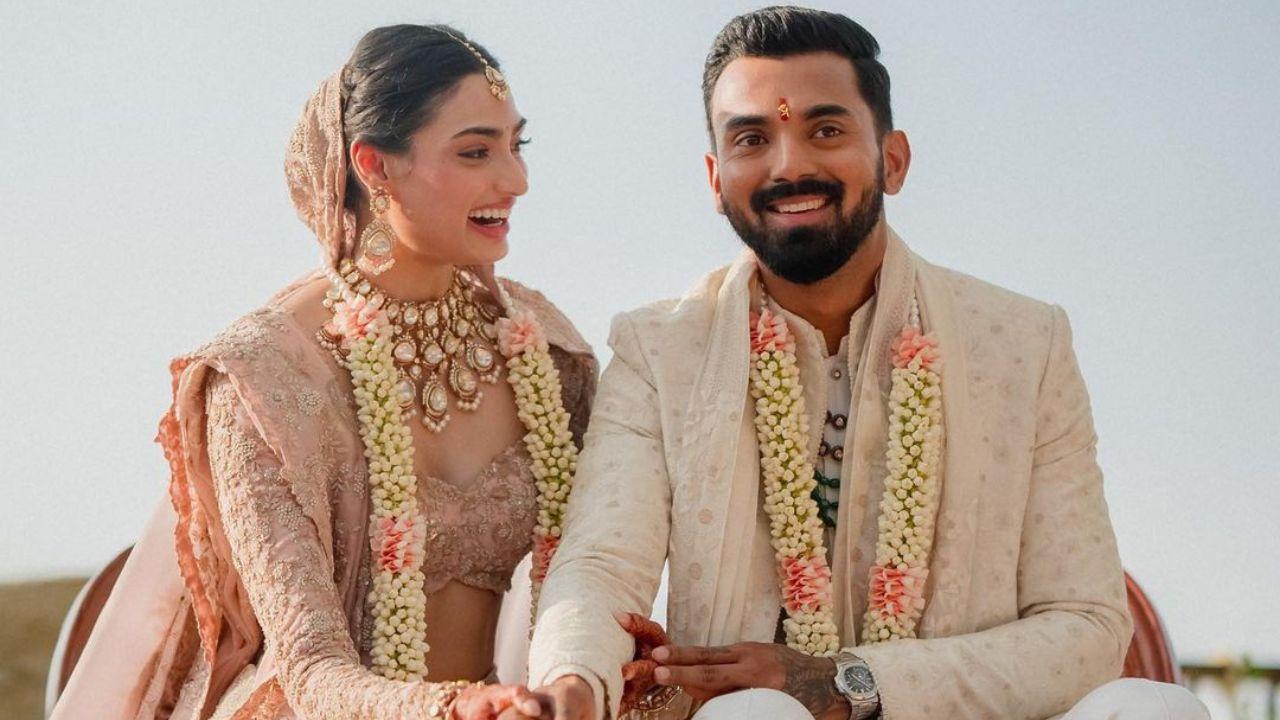 Official Instagram Account Of Athiya Shetty
Congratulations are in order for the newly married couple- Athiya Shetty and KL Rahul. The grand wedding took place at Suniel Shetty's palatial house in Khandala 'Jahaan'. The timing of the 'shubh muhurat' was reportedly at 4.30 pm.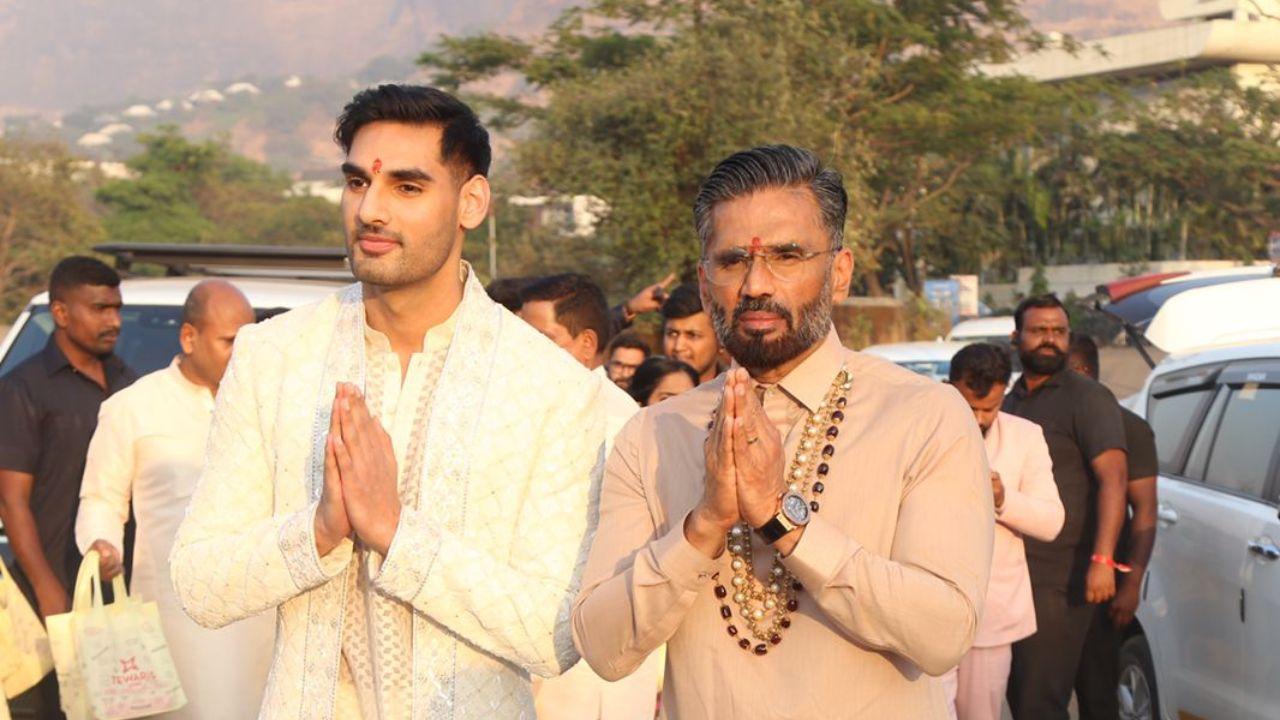 Also Read: Athiya Shetty-KL Rahul wedding: Read on to find details about the security and no-mobile policy
Reports also state that, yesterday, there was a big bash which was held which was attended by the couple Athiya Shetty and KL Rahul along with their parents Suniel Shetty and Mana Shetty. Also, in reported attendance was Athiya Shetty's BFF's (Anushka Ranjan) sister Akanksha Ranjan and Krishna Shroff.
The guests who had attended the grand function saw a mix of cricketers and film stars. They included Ishant Sharma, celebrity photographer Rohan Shrestha, Anupam Kher, Ishaant Sharma, Anshula Kapoor, Arjun Kapoor and others.
Also Read: Athiya Shetty and KL Rahul wedding: Suniel Shetty greets paparazzi, assures pics of the couple
Ever since the time the news about the couple's marriage broke out, the media personnels have been on their toes. While some have 'stationed' their team members nearby the venue, there are others who have been incessantly trying to reach anyone and everyone who have been even remotely related to the bride or the bridegroom.
Read More: How pastels are redefining the traditional narrative for Indian brides Has Bigg Boss 16 lived up to your expectations?