Manjrekar claims no bad blood, as he hands over directorial baton to lead actor Hooda for Savarkar biopic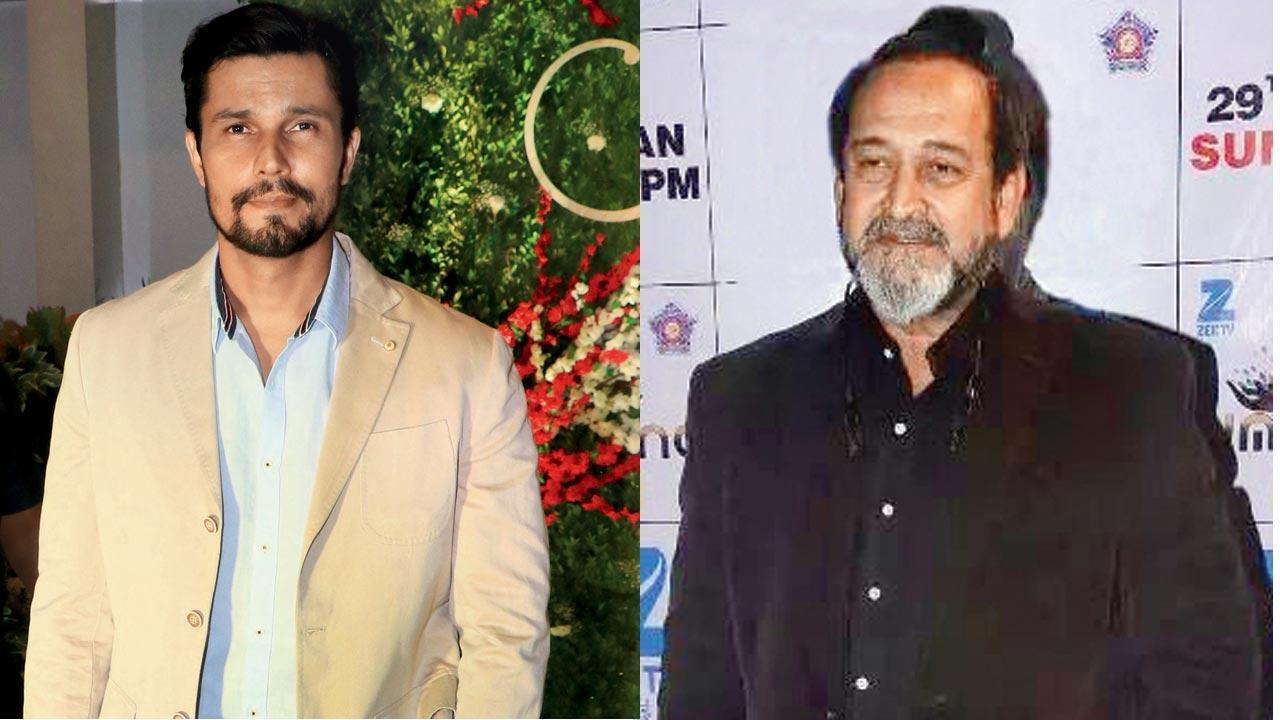 Randeep Hooda and Mahesh Manjrekar
Even though Randeep Hooda is evidently excited to begin work on his directorial debut, SwatantryaVeer Savarkar — based on the life of freedom fighter, activist, and writer Vinayak Damodar Savarkar — few would know that his appointment as director, was a chance occurrence. 
The film on Savarkar, who developed the Hindu nationalist political ideology of Hindutva while imprisoned in Ratnagiri in 1922, was to be helmed by Mahesh Manjrekar, who had to eventually bail out due to scheduling issues. 
Manjrekar tells mid-day, "SwatantryaVeer Savarkar was to begin in June, but got delayed, and I had to opt out. It was a mutual decision taken by the producers [Anand Pandit, Sandip Ssingh, and Sam Khan], Randeep and me, as I had other commitments. They wanted to begin shooting at the same time as Bigg Boss 4 Marathi rolled. Since I am the host of the show, I wouldn't be able to do justice to the film."
Also Read: Randeep Hooda: Savarkar is the most misunderstood hero
Ssingh confirms the development, adding that seeing as invested as Hooda was in the project, they handed the directorial baton to him. "Mahesh was our choice. But, Randeep had to lose 15 kilos for one leg, and another eight kilos for the next leg. So, the process was time consuming, and the dates were not aligning with those of Mahesh. Randeep has written the film with Utkarsh Naithani, and had already started losing weight for it. He is an evolved and involved actor, and he knew each and every thing about Savarkar. We sat down and discussed the issue, and he agreed to come aboard as director. He told us that it was his dream to become a director one day, so this film served as the ideal offer." The team plans to release the film on May 26, 2023, on the occasion of Veer Savarkar's 140th birth anniversary.
Also Read: SwatantryaVeer Savarkar producer Anand Pandit speaks Did you like the teaser of Prabhas-Saif Ali Khan-Kriti Sanon starrer `Adipurush`?