Today, the music video of Qaraar, a soul-stirring song in the soulful voice of Shreya Ghoshal from the first-ever music album made by Sanjay Leela Bhansali was released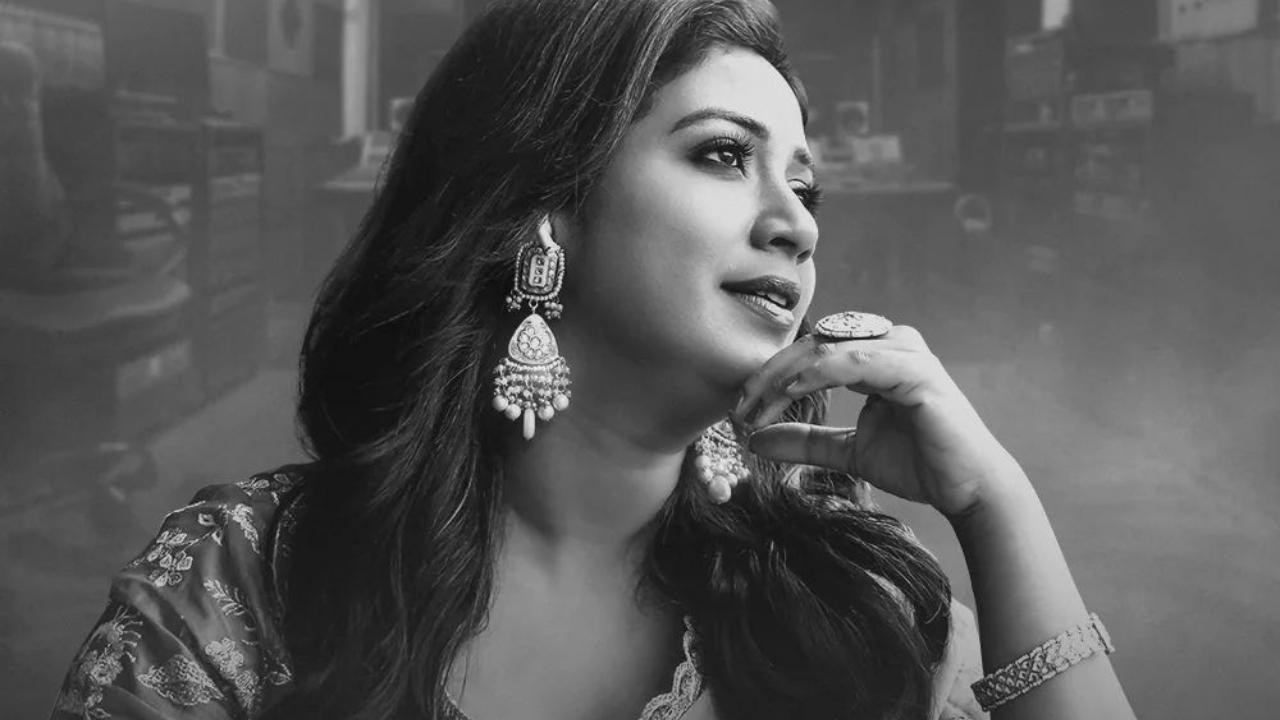 Shreya Ghoshal
The enchanting world of Sanjay Leela Bhansali's 'Sukoon' has taken over the minds and souls of the listeners again. The songs are aesthetic and have a vibe similar to what the title 'Sukoon' suggests. The National Award Winning Music Composer presents another video featuring Shreya Ghoshal as she sings 'Qaraar' from his highly appreciated album, and one can not have enough of it. 
Today, the music video of Qaraar, a soul-stirring song in the soulful voice of Shreya Ghoshal from the first-ever music album made by Sanjay Leela Bhansali was released. The listeners have been listening to the tunes of Shreya in a loop and can not have enough of it. Qaraar is a classic song, which is re-created by Shreya Ghoshal and was originally sung by Begum Akhtar. Akhtari Bai Faizabadi, also known as Begum Akhtar, was an Indian singer and actress. Dubbed "Mallika-e-Ghazal", she is regarded as one of the greatest singers of ghazal, dadra, and thumri genres of Hindustani classical music.  
Moreover, it's commendable to note that youngsters have fallen in love with 'Sukoon'. The charm of its musical notes is endearing to one and all as they reminisce fond memories while enjoying the peace that 'Sukoon' brings to everyone. Listening to these tracks makes one feel like pausing the wheel of time to ensure that one can savour its splendor forever and ever.
Comprising nine songs, the album brings back the memories of the good old lovely ballads making it relevant for today's youth. Talented singers like Rashid Khan, Shreya Ghoshal, Armaan Malik, Sahil Hada, Papon, Pratibha Baghel and Madhubanti Bagchi have come together and curated this special album.
'Tujhe Bhi Chand' and 'Qaraar' is sung by Shreya Ghoshal. Papon has lent his voice for the number 'Dard Pattharon Ko'. The lyrics are penned by Kumaar. "I have been working with Sanjay Leela Bhansali sir since I was 16 and I cannot be more grateful towards him for always believing in me. 'Sukoon' is yet another masterpiece by him that will change the take on Ghazals in this Modern Era," Ghoshal had said.
Also Read: Shreya Ghoshal to embark on global tour to celebrate 20 years in music industry