Actor Prateik Babbar, who is known for his work in films like 'Mulk', 'Chhichhore', 'India Lockdown' and several others, has changed his name to Prateik Patil Babbar as a heartfelt homage to his late mother, Smita Patil -- one of the finest actresses of Hindi cinema, who was the recipient of two National Awards and a Padma Shri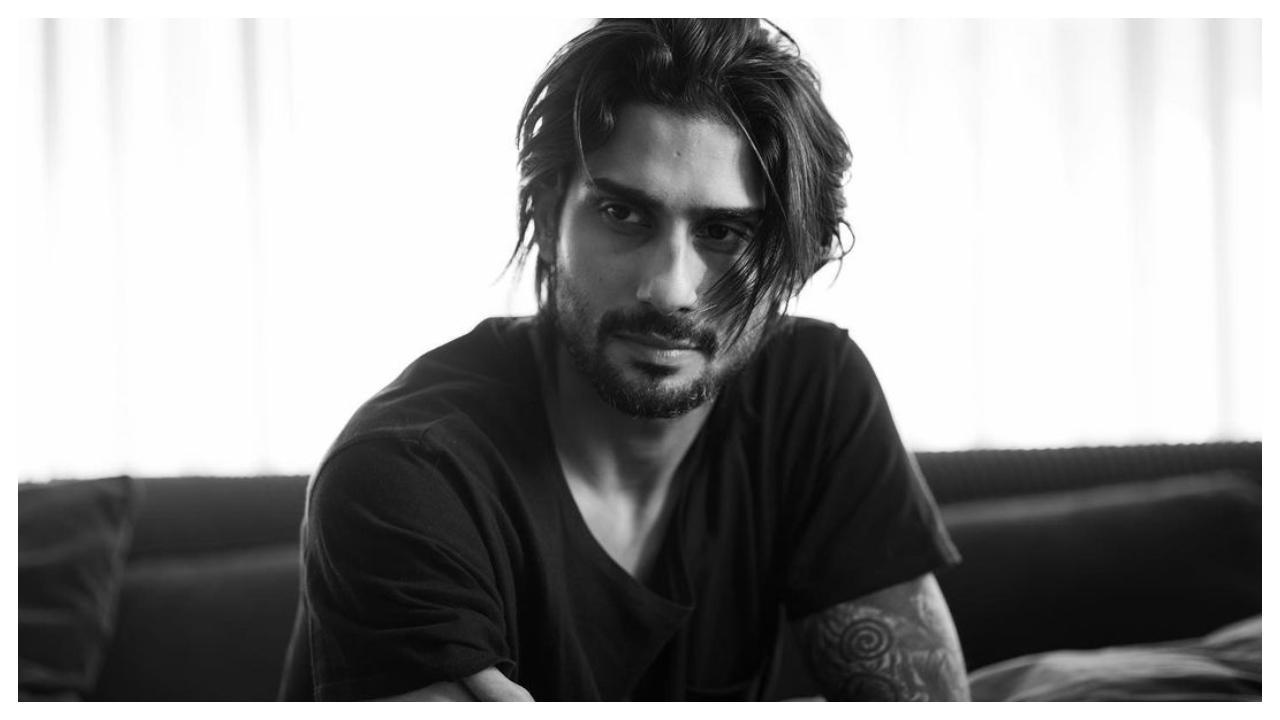 Prateik 'Patil' Babbar, Pic/Prateik Patil Babbar's Instagram
Actor Prateik Babbar, who is known for his work in films like 'Mulk', 'Chhichhore', 'India Lockdown' and several others, has changed his name to Prateik Patil Babbar as a heartfelt homage to his late mother, Smita Patil -- one of the finest actresses of Hindi cinema, who was the recipient of two National Awards and a Padma Shri.

The late actress was one of the flag-bearers of the New Wave Movement in Hindi cinema.

The actor also changed his name on all his social media handles. Prateik's relationship with his mother has always been one of love and inspiration. He has often spoken about her influential presence and the enduring impact she continues to have on his personal and professional journey.

Talking about his decision, Prateik told IANS, "With the blessings of my father and my entire family.. my late maternal grandparents & my late mother. I have decided to add my mother's last name as my middle name, giving birth to my new screen name 'Prateik Patil Babbar', part superstitious and part sentimental, when my name appears in film credits or anywhere for that matter. I want it to be a reminder to myself, the people and the audience, of her extraordinary and remarkable legacy, of my legacy, a reminder of her brilliance and greatness".

The actor shared that the decision to include his mother's last name, Patil, is a testament to his deep love and respect for her and a way to embrace his own identity and roots. Through this name change, he aims to assert his individuality while honouring the powerful lineage he belongs to.

He further mentioned, "My mother will be a part of each and every endeavour I put my energies into not that she wasn't a part before but, having her last name as part of my name just solidifies the sentiment. It'll be 37 years this year since she left us, gone but not forgotten. I will make sure she is never forgotten. Smita Patil will live on through my name quite literally."
This story has been sourced from a third party syndicated feed, agencies. Mid-day accepts no responsibility or liability for its dependability, trustworthiness, reliability and data of the text. Mid-day management/mid-day.com reserves the sole right to alter, delete or remove (without notice) the content in its absolute discretion for any reason whatsoever
ADVERTISEMENT