Fondly addressed as RGV, the filmmaker was once a genius who could barely go wrong. The first 15 years of his illustrious career saw some game changers, some blockbusters, and some guilty pleasures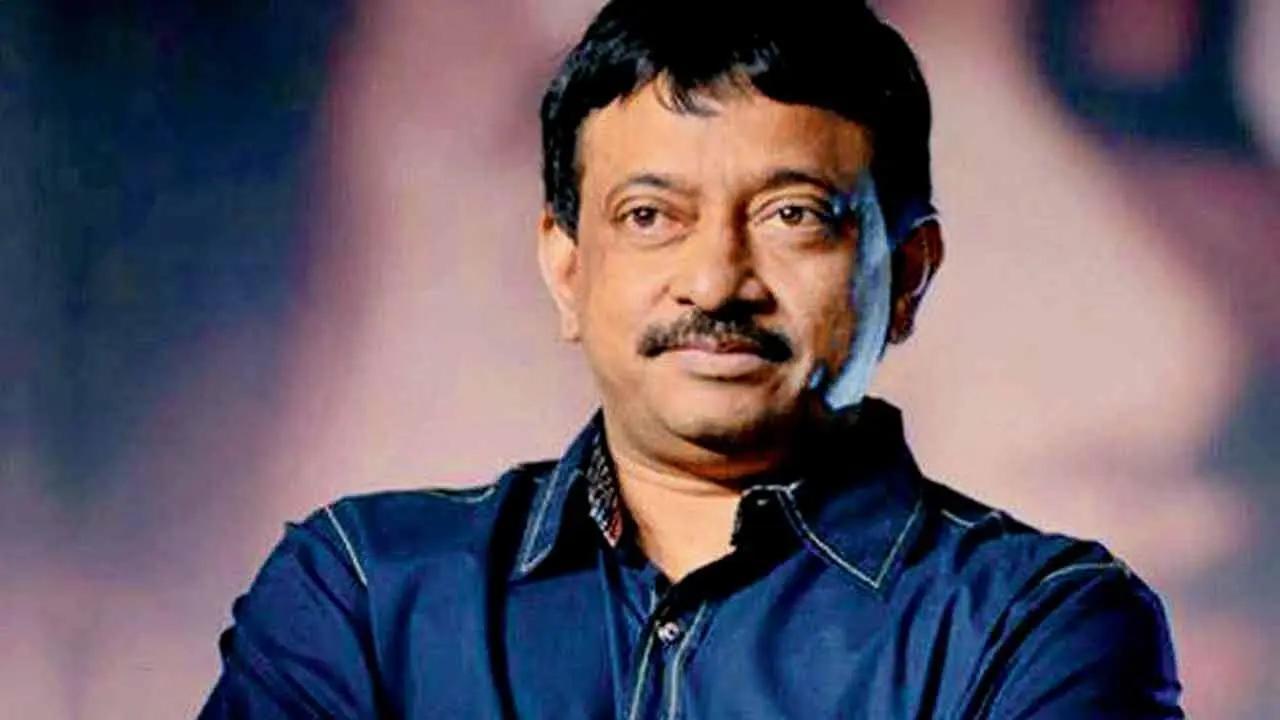 Ram Gopal Varma Picture Courtesy: AFP
Ram Gopal Varma was once a man who could do no wrong, at least not in content, if gone wrong with commerce. He had a vision and great stories to tell. He now has great tweets to share. The man has a scathing sense of humour and derives unapologetic pleasure in deconstructing everything that happens across the globe. What should have been seen in his films is now seen on his social media. 
Fondly addressed as RGV, the filmmaker was once a genius who could barely go wrong. The first 15 years of his illustrious career saw some game changers, some blockbusters, and some guilty pleasures. Here are a few names that shall never be forgotten:
Shiva (1990)
A young, spirited Nagarjuna played the eponymous character of a college student who struggles with the dual issues of personal life and college politics. He stands tall despite all odds and chooses to make the sword mightier than the pen if circumstances prevail. Varma was young at that time too, yet to blossom as a voice in Hindi Cinema. His youth may have helped and guided him to pen such a stunning story that still stays relevant. Whoever says experience matters a lot may have to rethink.
Raat (1992)
Ramsay Brothers were either proud or envious of this film. This was RGV's first attempt at horror, and his best. The genre hasn't reached its potential in Hindi Cinema. Filmmakers often choose effects over eeriness and deafening background over daunting silences. Varma chose the latter for both. This is a deeply silent film that slowly engulfs you in its spooky world. And so does the leading lady Revathi. 
Rangeela (1995)
A Hindi film about the world of Hindi films is always a cracker of an idea, especially when done aesthetically. Rangeela is Varma's claim to fame and equally for Urmila Matondkar. She plays Mili in the drama. She has aspirations to be a movie star and is deeply enamoured by the world she sees on celluloid. Then there's Aamir Khan, who plays a loutish ruffian called Munna, deeply in love with his childhood friend, who else but Mili. And then comes Kamal, the fantastically restrained Jackie Shroff, the Superstar who too falls in love with Mili. But Varma never really makes Rangeela a love triangle, there are no moments of confrontations or shocking revelations. Amidst all this, he stays honest to his theme of how cinema has the power to change dreams. And why there could be sense of emptiness even when you own them now. 
Satya (1998)
This was a horrific film in all the fascinating ways. If Rangeela was about a girl wanting to get into the world of Hindi films in Bombay, Satya was about a naive stranger unfairly sucked into the underworld of the same city. Varma showed two very different sides of Bombay in a span of three years. Satya shone with its ingenious characters that felt like real people. It exploded with its thunderous soundtrack and crackled with contagious dialogues. And to top it all, it gave us gangsters and criminals we ended up sympathising with when fate expectedly dealt a cruel hand. 
Kaun? (1999)
The canvas was much smaller. The entire film unfolded in one small house. It's raining from start to finish, and the thunderstorm adds to the atmospheric mood of the thriller. A mousy woman is alone in the house when a stranger arrives at her doorstep. A serial killer is on the loose. Another man drops in and claims to be a police officer. None of the three are who they claim to be. When the revelation happens, a chill runs down our spines. Even 23 years later, one would think twice before seeking shelter at a stranger's house.
Company (2002)
No need to compare Satya and this film, even though the theme is pretty much the same. But the stakes are more personal here. Battle lines are drawn between a boss and his protege. Vivek Oberoi made a sensational debut and Ajay Devgn showed how his eyes can be enough to convey his inner thoughts and turmoil. Company also established the fact that the boss may not be right all the time. We need to take care of employees too, right? 
Bhoot (2003)
Varma gave another shot to horror with equal aplomb if not more. He made the biggest horror film ever by assembling the likes of Ajay Devgn, Nana Patekar, Rekha, Seema Biswas, Urmila Matondkar, and Fardeen Khan. The template was the same. A couple moves into a house haunted by the spirit of the previous occupant. She obviously has some unfinished business or else she wouldn't be around. She possesses the spirit of Matondkar that allows the actress to essay her skills as an actor and Varma's craft as a filmmaker. 
Sarkar (2005)
One of the last (or last?) great works of RGV was an ode to The Godfather. A messiah for masses, a criminal for others, Sarkar (played with a commanding aura by Amitabh Bachchan) has a healthy relation with his one son and tormenting with the other. The family stands on the opposite sides and the conflict threatens to derail their dynamics. A magnetic Kay Kay Menon was one of the greatest strengths of a film that sadly never turned into a memorable franchise. It went all downhill for Varma post Sarkar, just like how it did for Menon in the film.