Bollywood's superstar gifted Abdu Rozik a pair of his favourite dumbbells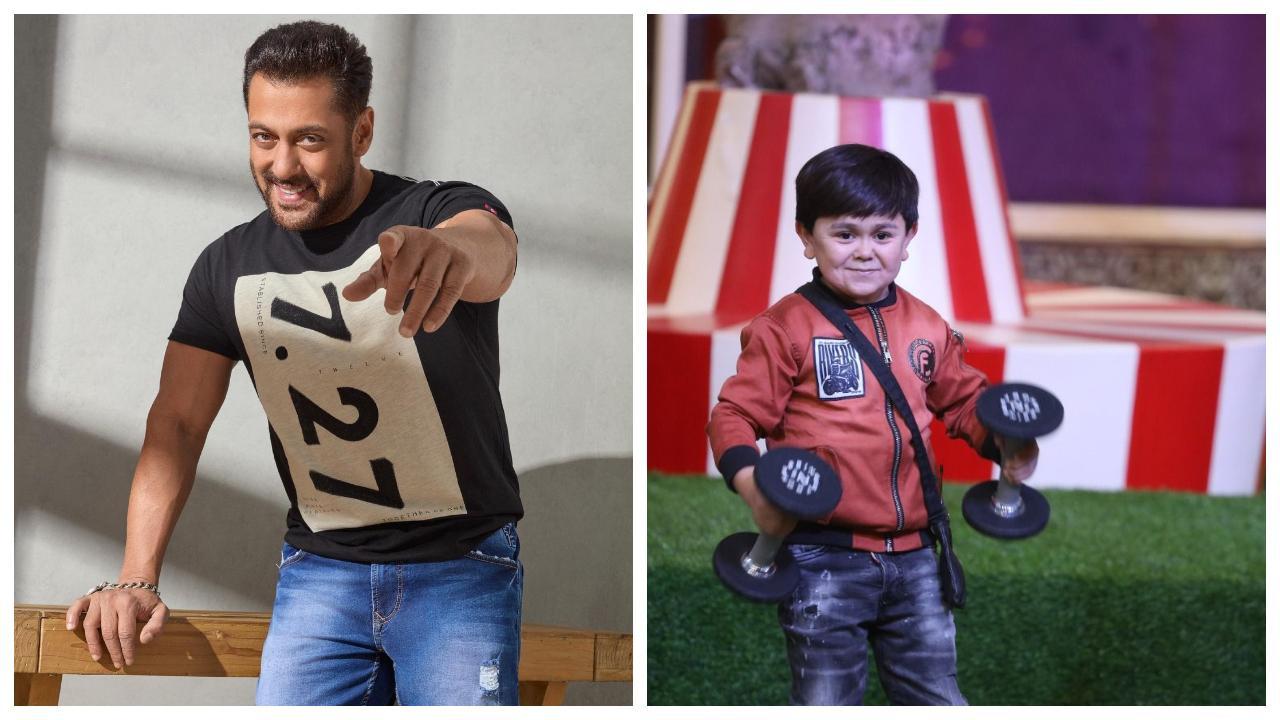 Official Instagram Account of Salman Khan/ Abdu Rozik
The ongoing season of 'Bigg Boss' (season16) is getting murkier and murkier. Almost every season, we have seen that, with the passing days, when the contestants are put to various tasks (not to mention the mental pressure), their frustration comes out in the form of anger or tears. This season seems to be no different.
Also Read: 'Goodbye' movie review: Overstays welcome
The flip side of the show of this season is the host Salman Khan, who is best known for his trademark 'commitments'. This season, Salman Khan had committed to the Tajikistani singer Abdu Rozik (who is inside the Bigg Boss house as a contestant) that he will be getting his favourite dumbbells. True to his commitment, Salman Khan got a present gift wrapped for Abdu, whose happiness reached the crescendo when he saw his favourite set of dumbbells.
All of this and much more happened in today's super exciting edition of 'Bigg Boss 16'. Today was the season's first ever 'Shukravaar Ka Vaar'.
Also Read: Pushkar, Gayathri reveal why they decided to cast Radhika Apte in 'Vikram Vedha' Are you enjoying the current season of `Bigg Boss` (season 16)?