Shilpa was spotted at the airport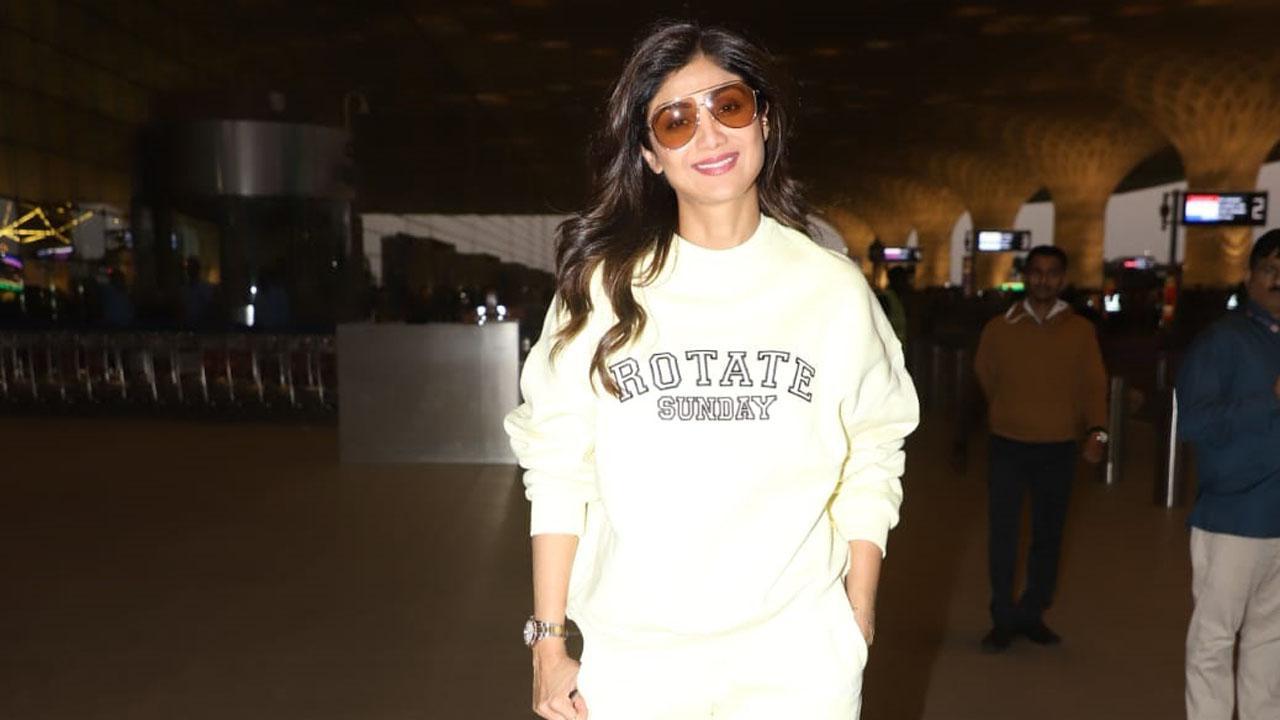 Shilpa Shetty/PR image
Shilpa Shetty is all set to shoot some bad guys as she will play a cop character in Rohit Shetty's India Police force. After a packed schedule in Mumbai, the actress was spotted leaving for Hyderabad recently to shoot the last schedule of the cop universe. 
Fans are all excited to see her donning the cop avatar. Indian Police Force marks a new addition to Rohit's cop universe which has been a cult among the fans and Shilpa Shetty just fits right as a female cop. She will be seen sharing the screen space with Sidharth Malhotra.
The actress is very excited about her OTT debut, and fans are also enthusiastic to see her doing some power-packed action. The actress will also be part of Sukhee, which will release this year.
The actress who is known to share fitness videos and motivate her fans, recently gave a glimpse of her intense workout routine on a Monday morning. Taking to Instagram, the actor dropped a video of her working out in a gym on a rowing machine. In the video, the actor can be seen pushing herself harder and making funny comments and expressions as she pulls the machine back and forth. 
Alongside her funny yet motivational post, she wrote a long caption that read, "Row Row Roarrrrr your machine
Gently by the sea
Merrily Merrily Merrily Merrily 
Life is about being HEALTHYYYYYYYY
Some days are slow, but you have to keep rowing! It actually is a full-body workout.
You use your lower body muscles to propel your body back and your upper body muscles to row. The best part is all the major muscles worked in every stroke:
* Quadriceps
* Calves
* Glutes
* Chest
* Back
* Arms
* Abs
Rowing not only builds power, but also strengthens and tones your muscles. We It is an excellent cardiovascular exercise that helps in fat loss. Being low impact, it does not put any added stress on the joints. Have you tried this exercise before? What was your experience like, let me know in the comments below." 
Also Read: Shahrukh Khan drops hilarious comment on daughter Suhana's gorgeous pics Who is your favourite male contestant on Bigg Boss 16?