At an event, actor Sonali Kulkarni had said that women are lazy and look for well-earning partners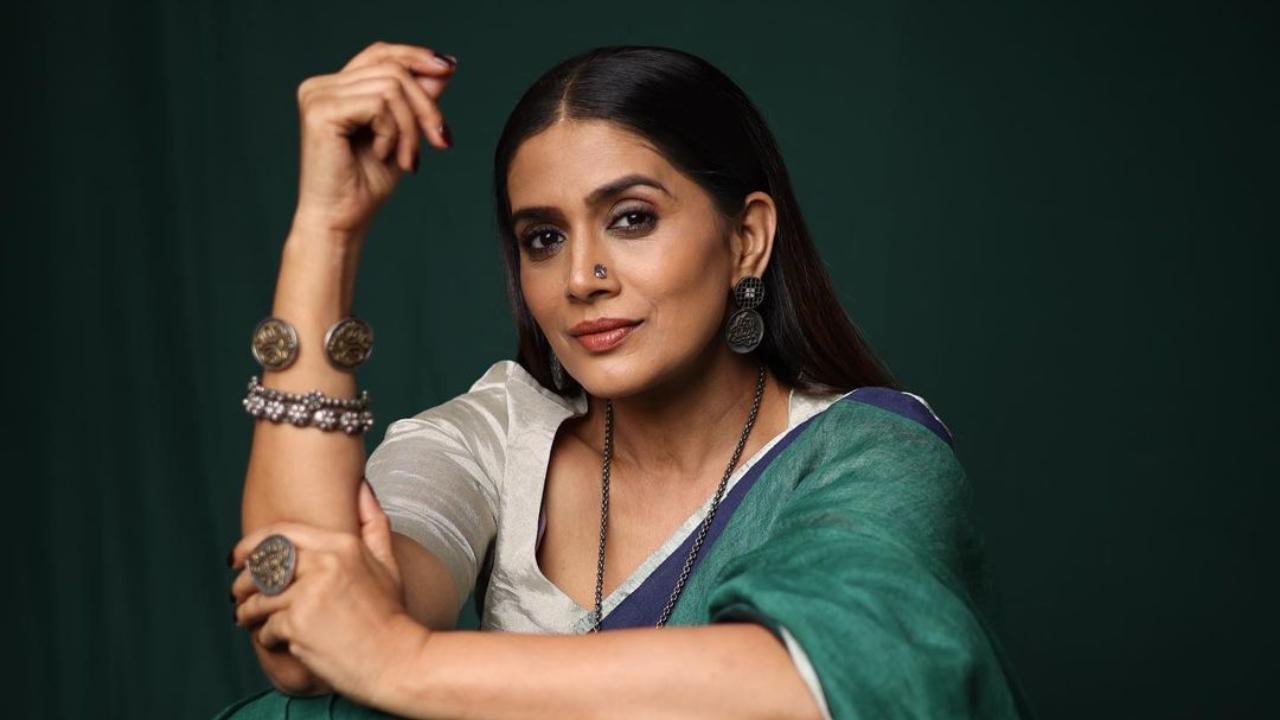 Sonali Kulkarni. Pic/Instagram
Recently, actress Sonali Kulkarni faced the wrath of social media for her 'women are lazy' comment. She had said that women are lazy and look for well-earning partners. Her comments were not appreciated by people who called out her privilege and entitlement. 
Soon after, Sonali took to her Instagram handle to issue a clarification and apologized for hurting people with her comment. Sonali said that she was overwhelmed by the response to her comments and the feedback she got. 
"Being a woman myself, my intention was not to hurt other women. In fact, I have extensively expressed myself time and again in support of us and what is it being a woman. I'm grateful to all of you for reaching out to me personally to appreciate or to criticize. Hope we will be able to have more open exchange of thoughts," Sonali wrote. 
Also Read: Sonali Kulkarni: Did regional cinema even before it became glamorous
"In my capacity, I am trying to think, support and share warmth not only with women, but with the entire mankind. It will be only strengthening if we women with our vulnerabilities and wisdom shine through as fair and able beings. If we are inclusive and empathetic, we will be able to create a healthier, happier place to be."
Kulkarni added, "Having said that, if unknowingly, I may have caused pain, I want to apologize from the bottom of my heart. I do not thrive upon headlines neither do I want to be the centre of sensational situations. I'm a diehard optimist and I strongly believe that life indeed is beautiful. Thanks for your patience and support. I have learned a lot from this incident."
 

 

View this post on Instagram

 
Talking about her comment which caused a furor on the internet, Sonali had at an event said, "In India, a lot of women are just lazy. They want a boyfriend or husband, who has a very good job, owns a house, and has assurance of getting regular increments. But, in the middle of this, women forget to make a stand for themselves. Women don't know what will they do."
She added, "I urge everyone to bring up such women in your houses that are able to and can earn for themselves. Who can say that yes, we want a new fridge in the house; you pay for half of it, I will pay the other half."