Filmmaker Anubhav Sinha, who is known for films such as 'Mulk', 'Article 15' and 'Thappad', recently met fellow filmmakers Anurag Kashyap, Sudhir Mishra, Hansal Mehta, Subhash Kapoor and Ketan Mehta over lunch and a few drinks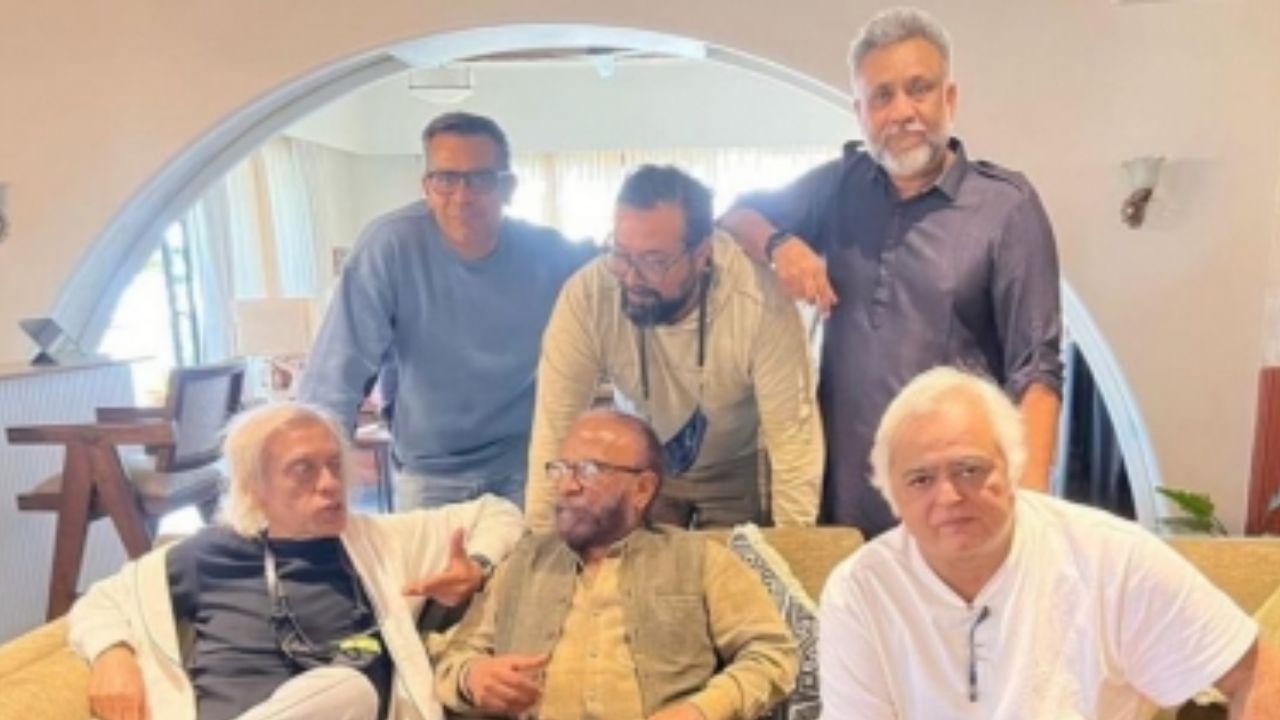 Pic Courtesy: IANS
Filmmaker Anubhav Sinha, who is known for films such as 'Mulk', 'Article 15' and 'Thappad', recently met fellow filmmakers Anurag Kashyap, Sudhir Mishra, Hansal Mehta, Subhash Kapoor and Ketan Mehta over lunch and a few drinks. The director took to his Instagram to share a picture from their meetup. He wrote in the caption: "Today, we met at lunch, had a few chilled beers, ate some food and spoke about films. We will meet again soon. If not for these people, I wouldn't have been able to reflect on my films."
Also Read: Anubhav Sinha: Promoting people with limited talent is unfair
Anubhav, whose storytelling trajectory changed with the 2018 film 'Mulk', is known to be good friends with the aforementioned names. Starting his journey in films as director on several hit music videos of the 1990s, Anubhav made his directorial debut with the 2001 film 'Tum Bin', which was a runaway success. He went on to direct films such as 'Dus' the critical and commercial disaster 'Ra.One', which was Shah Rukh Khan's most ambitious project and was released in 2011.
Also Read: Taapsee Pannu to portray two avatars in Anurag Kashyap's 'Dobaaraa'
He stayed low for another six or seven years making just the sequel to 'Tum Bin' before he attained critical and commercial success with the Taapsee Pannu and Rishi Kapoor-starrer 'Mulk'. Has Bigg Boss 16 lived up to your expectations?