The star couples shared precious moments on mid-day.com's 'Couple Goals'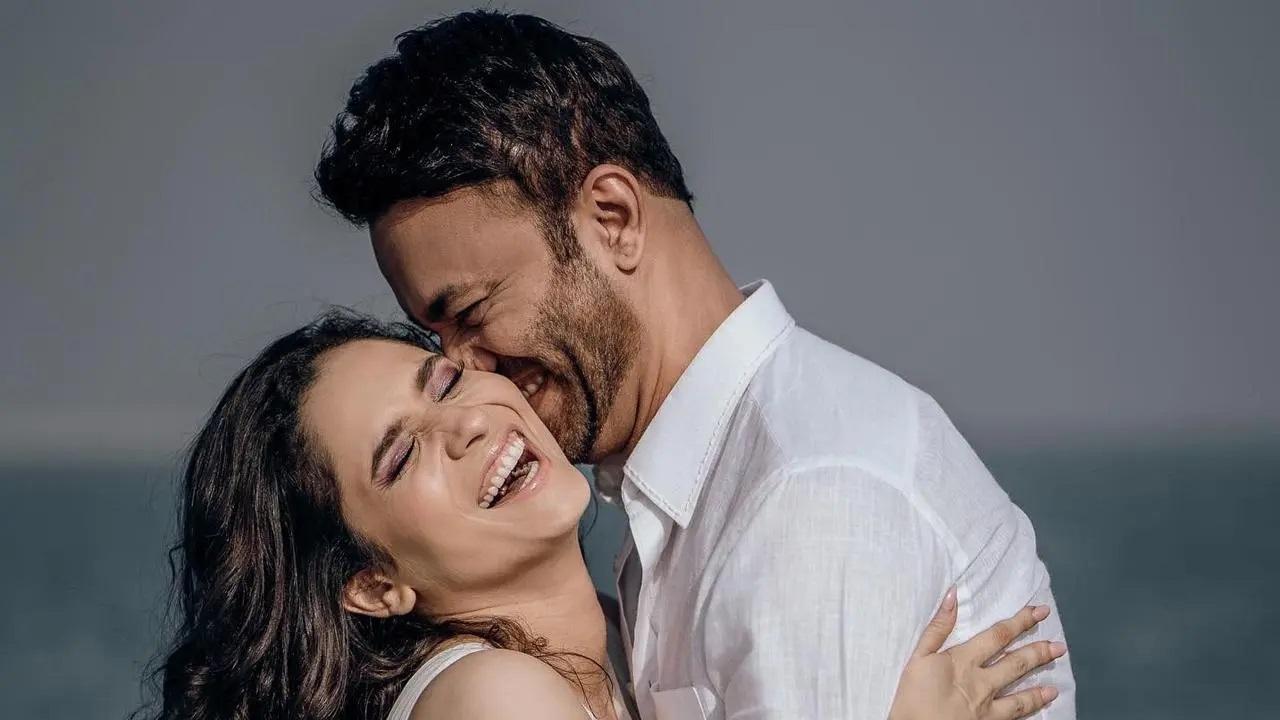 Ankita Lokhande and Vicky Jain
Ankita Lokhande-Vicky Jain, Gauahar Khan-Zaid Darbar, Jasmin Bhasin-Aly Goni are among the star couples who opened up about their love story and shared moments that are close to their hearts, on mid-day.com's special series 'Couple Goals.' Here's looking at some of their heart-warming confessions as we approach Valentine's Day 2023.
Speaking about how they fell in love, Vicky said, "I had seen Ankita for the first time, without knowing her and I used to call her 'bijlee.' She's an electrifying personality who walks into a party with so much flair, with her entourage. She knows who are her people, she's an electrifying and a no-nonsense person." Ankita added, "We went to a cricket party at a club, organised by Vicky. I was with someone else and so was he. I had heard he is rich and likes to show off, I don't give such people attention. There ware no sparks in the first meeting."
Watch full video here
Moving on to Jasmin Bhasin and Aly Goni, who were friends, before the big confession happened in the Bigg Boss house, here's what they said! Jasmin said, "I need to respect the other person! I found out about Aly's journey, that he had no money when he was young, he slept on railway stations, had no food to eat and used station washrooms, just so that he could survive in this city." Her better half added, "One should learn how to keep people together, from Jasmin, a quality which very few people have."
Watch full video here
Another popular couple that spoke about how they fell for each other is Gauahar Khan and Zaid Darbar. Zaid said, "Gauahar is the biggest gift that God has given me, I haven't received anything greater in life." Gauahar said, "Zaid has evolved with age and experiences. He has changed and worked on himself to become better. That is an incredible quality where you accept there is a certain need for change. He's done that beautifully, he's a self made man and I adore him for his balance in life. He's exactly like me, he knows how to balance between family, responsibilities and his work."
Watch full video here
Also Read: Exclusive! Athiya Shetty's make-up artist Namrata Soni breaks down her bridal look Who deserves to win MTV Splitsvilla X4?